York, Maine
Johnny Leifheit
Humble Service. Passionate Leadership.
Johnny Leifheit believes in making a difference. Passionate, hard-working, and trustworthy, Johnny is a down-to-earth, mission-minded individual who genuinely loves his home state of Maine. Johnny's keen ability to listen and connect with those around him made it very clear that although his state has much to offer, Maine's shortcomings were getting harder to ignore. Desiring a bright future for his state, Johnny Leifheit decided to fight for something greater than himself by running for State Representative in Maine's District 4.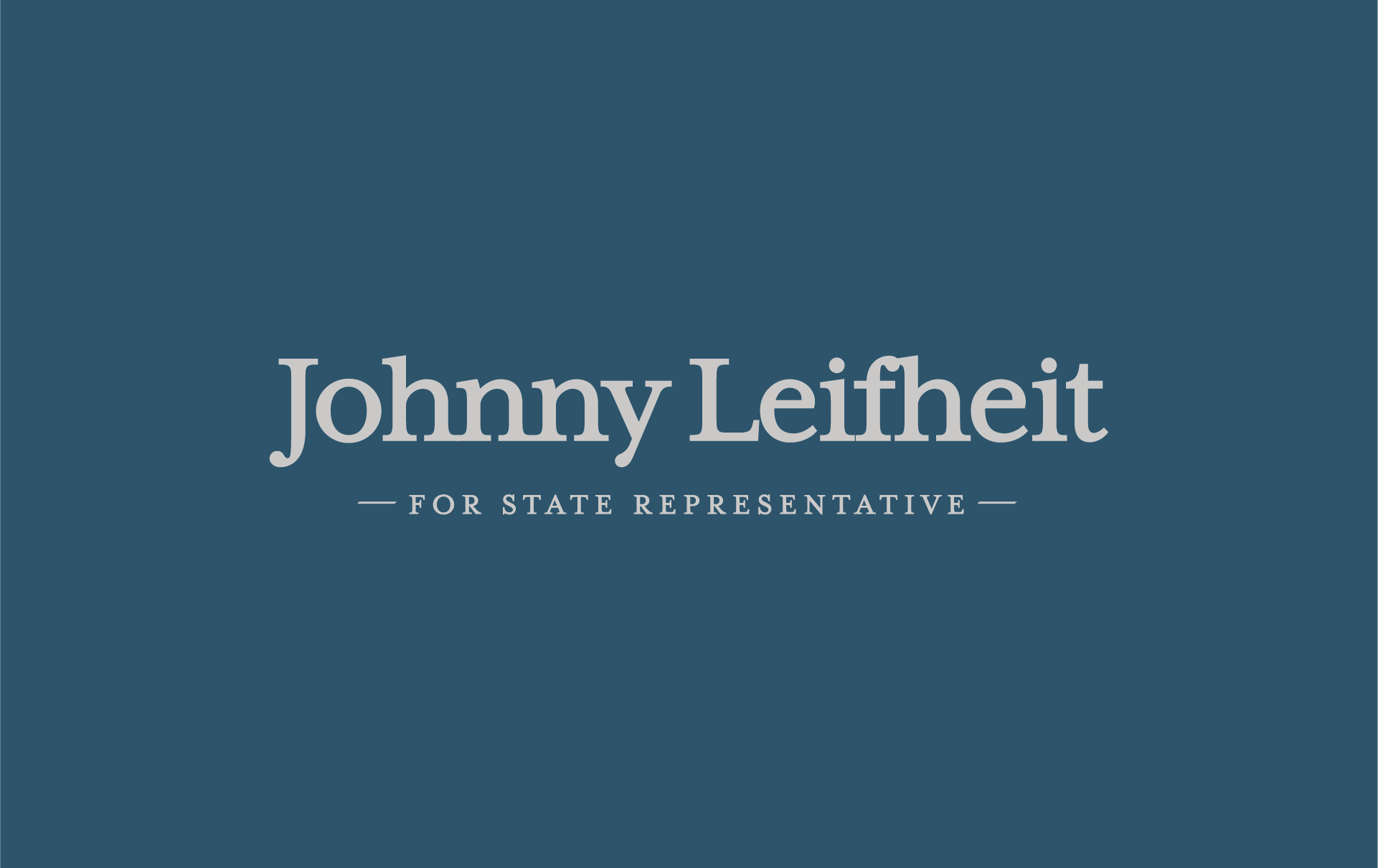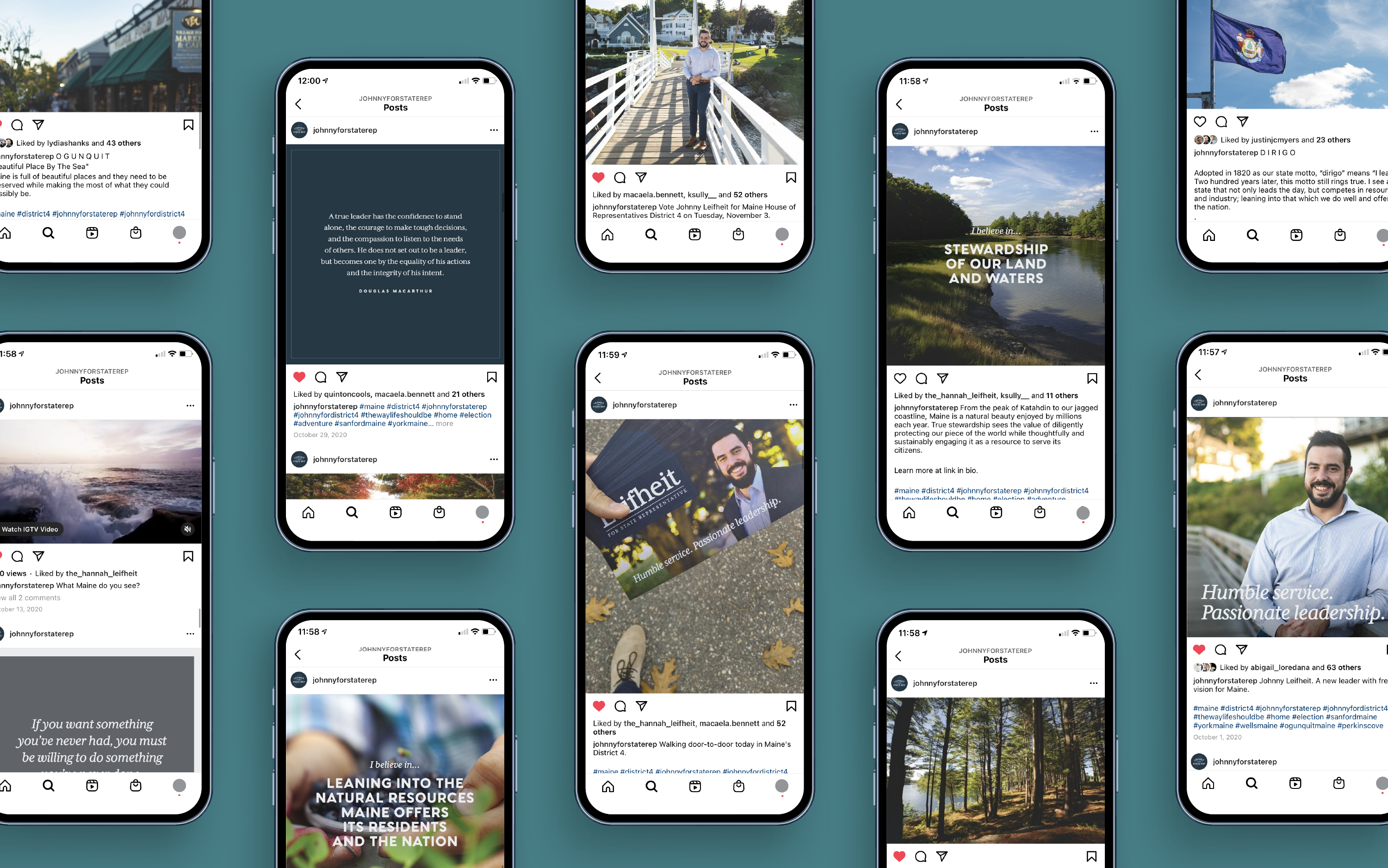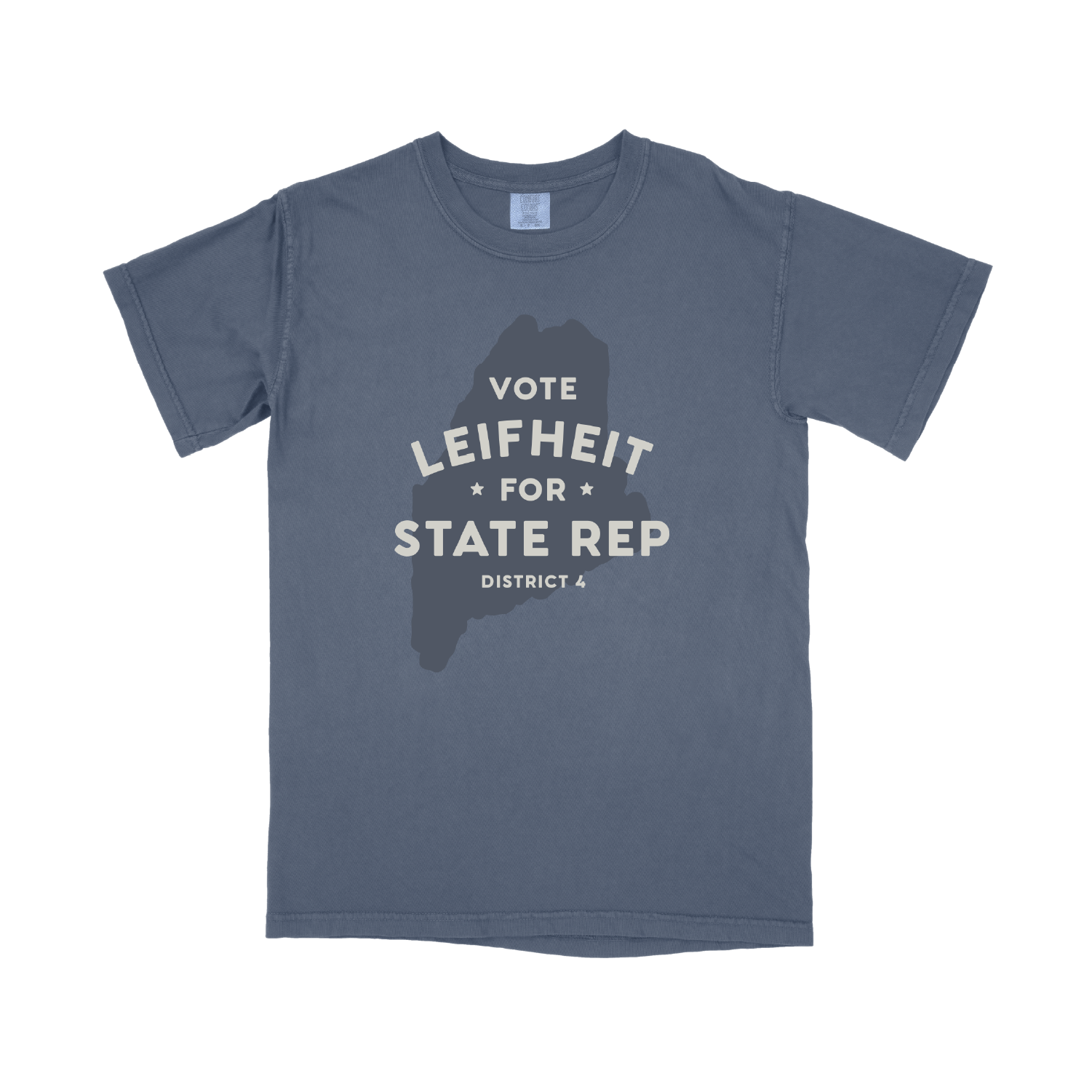 As a proud New England native, Johnny is deeply involved in his community. This intentional involvement allowed Johnny to notice when his community wasn't thriving as it should be. Willing to take a chance, Johnny entered the race for state representative with the odds stacked against him. He was an unknown candidate running against a three-term incumbent with only a few weeks remaining before the general election. Even though the odds were against him, ensuring a bright future for his state drove him to start this political journey.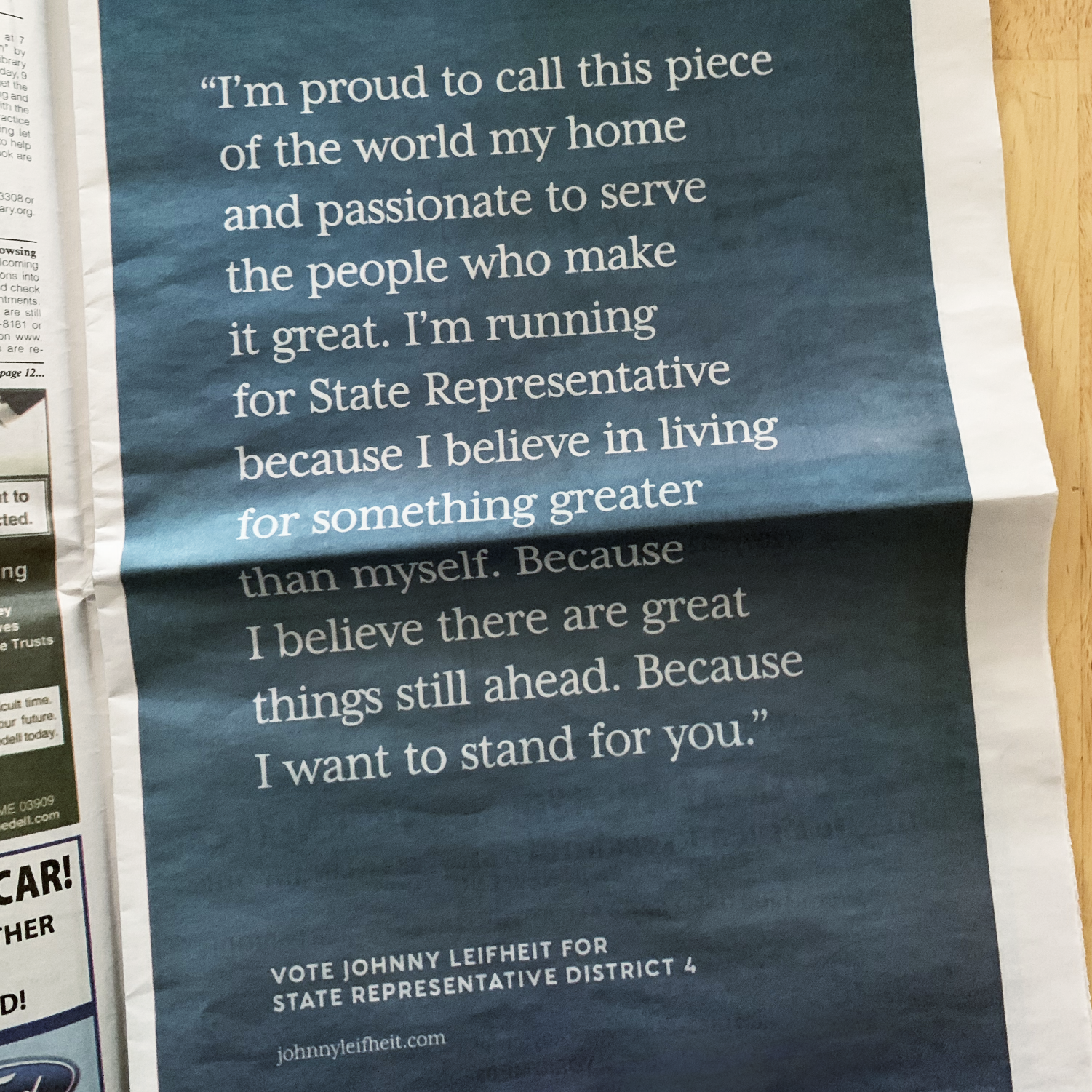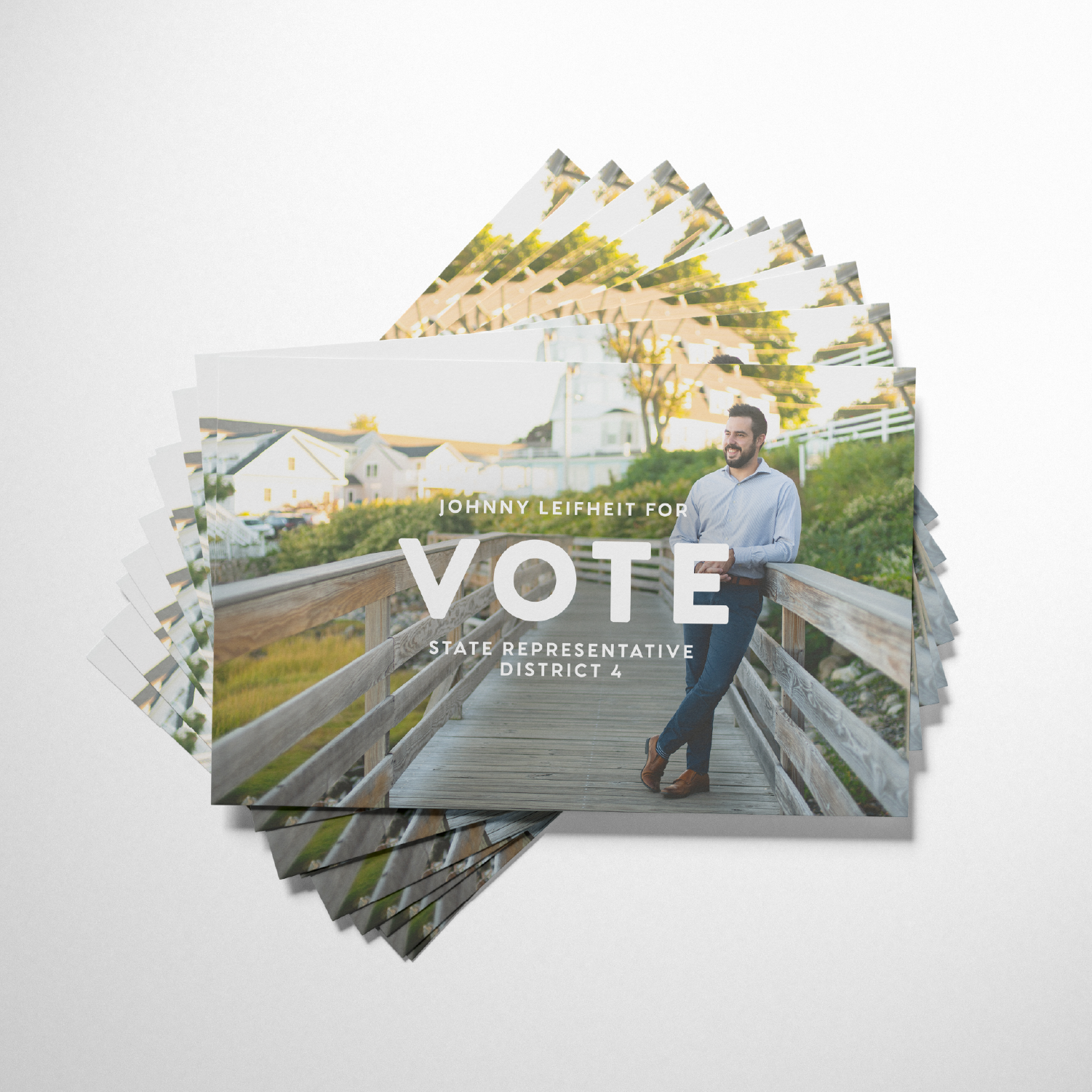 After working with us in the past through another organization, Johnny knew he wanted something different for his campaign and reached out to us about partnering on communications. We collaborated to develop a brand and messaging strategy that would cross political lines and unite Mainers around a fresh vision for their state. Our team learned about Johnny's vision, and we built an authentic and trustworthy brand that would match his passion. Our photographer traveled to Maine to gather images to support his online campaign and to bolster his print presence. We developed print materials, social media strategies and content, and marketing tools and materials. We also worked with a local videographer to create intentional campaign videos that displayed Johnny's honesty and passion.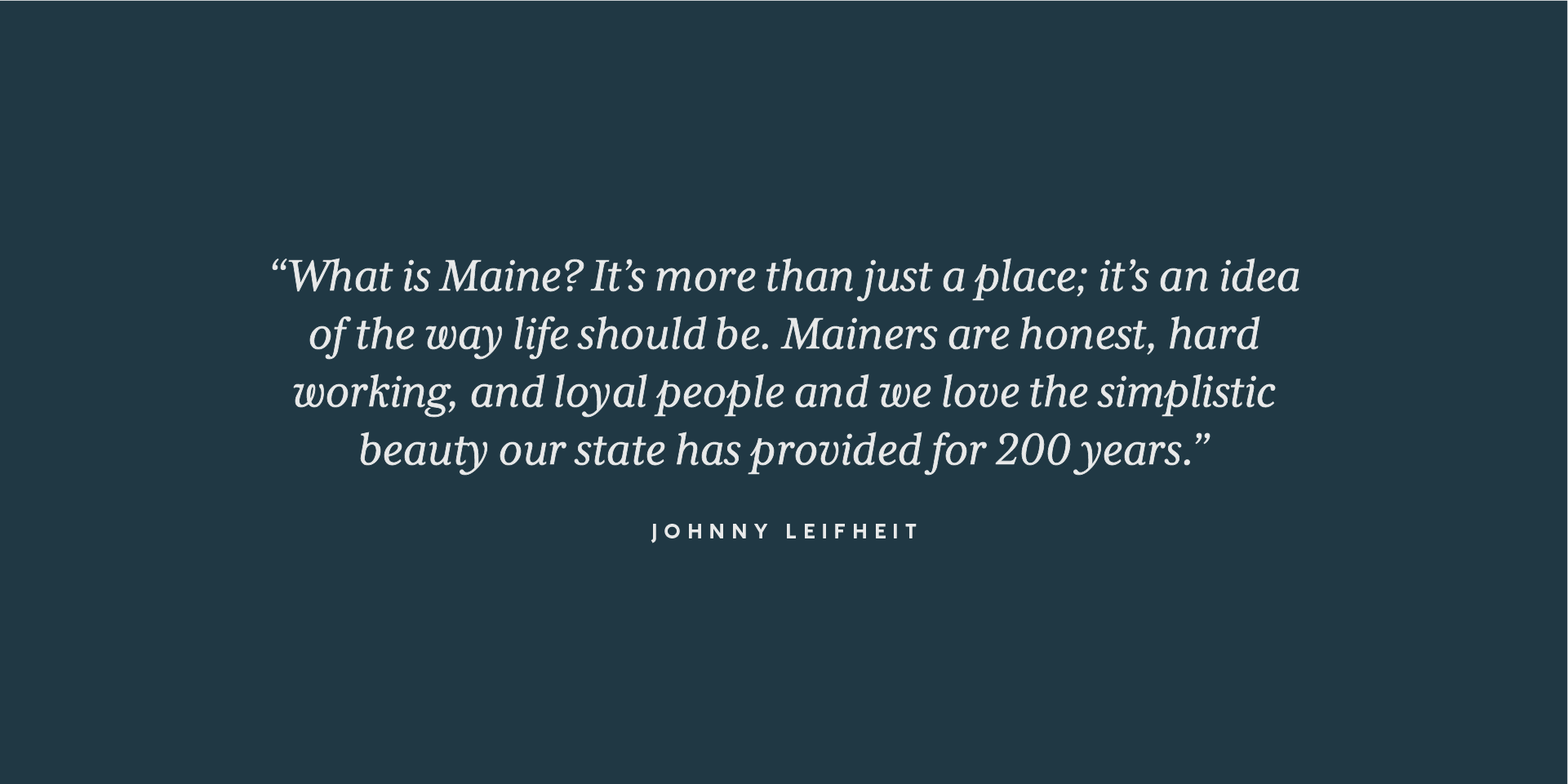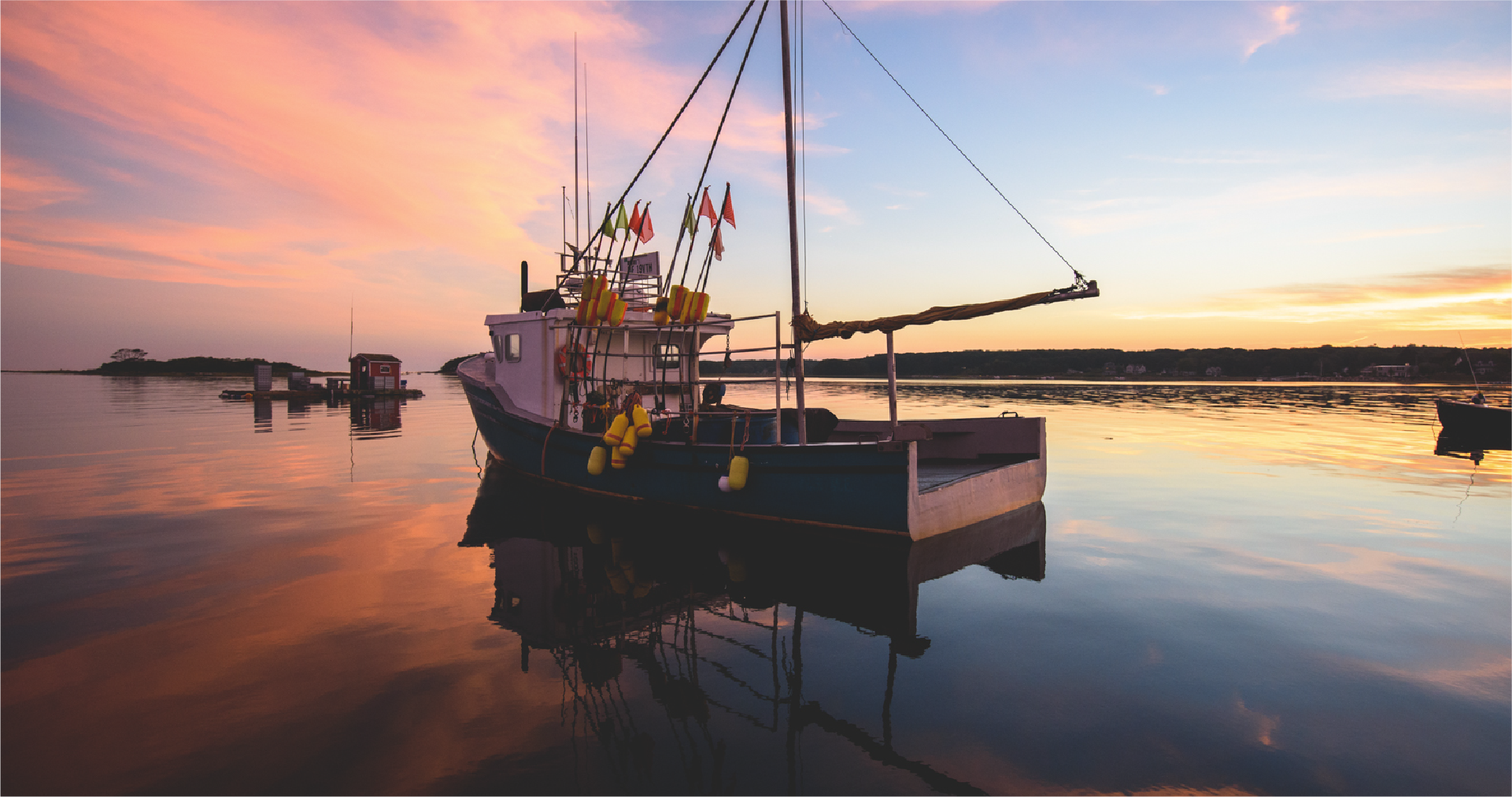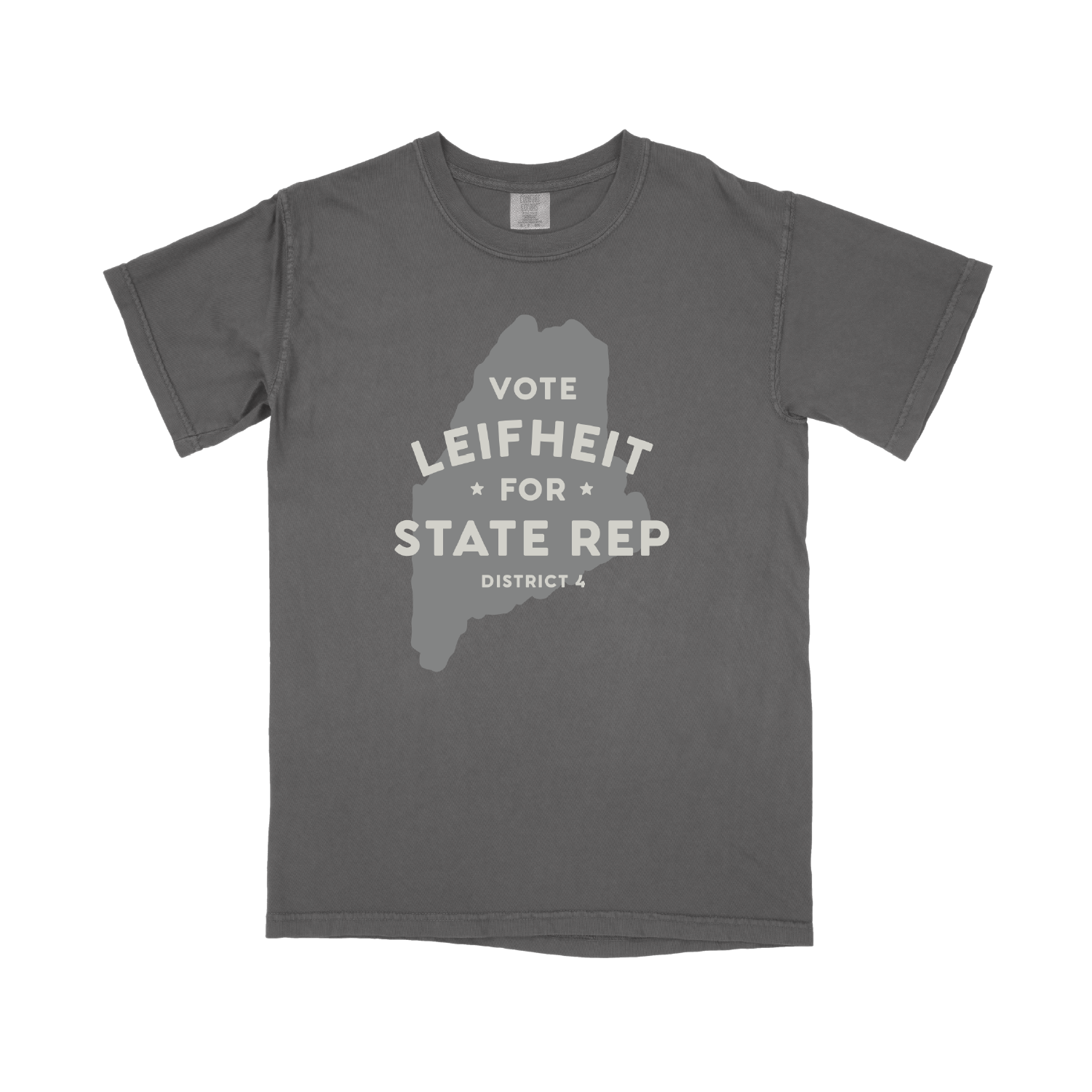 With only seven weeks to brainstorm, develop, create, and produce, our partnership with Johnny Leifheit allowed us to build awareness, engage absentee voters, and generate momentum for election day. Our intentional photography of the local communities built an authentic relationship with voters, and our personal videos built trust through honest communication. Throughout the campaign, Johnny's forward-thinking message was praised by the community and press. In the end, the incumbent retained her seat, but Johnny gained 42% of the total vote—a feat previously unheard of in the district.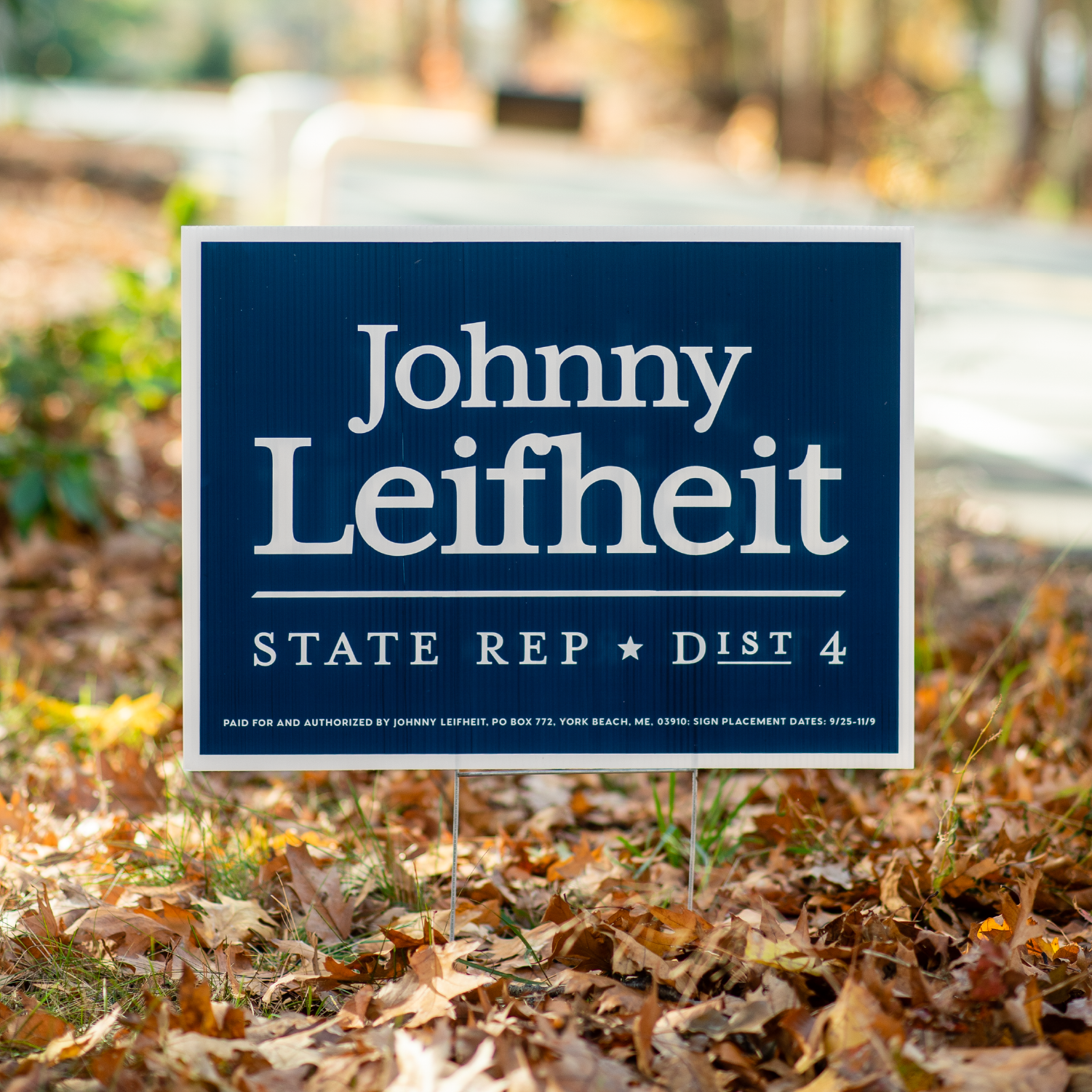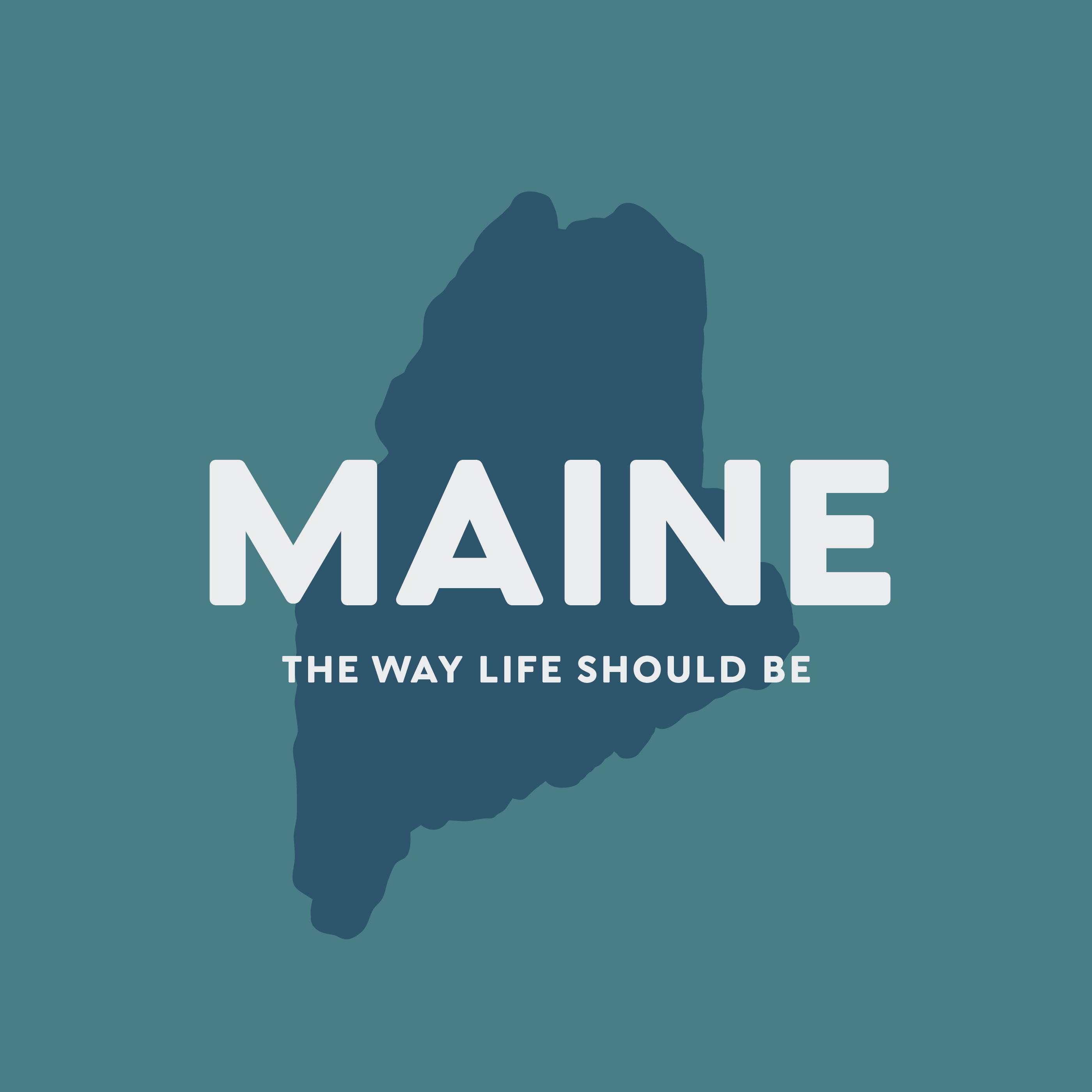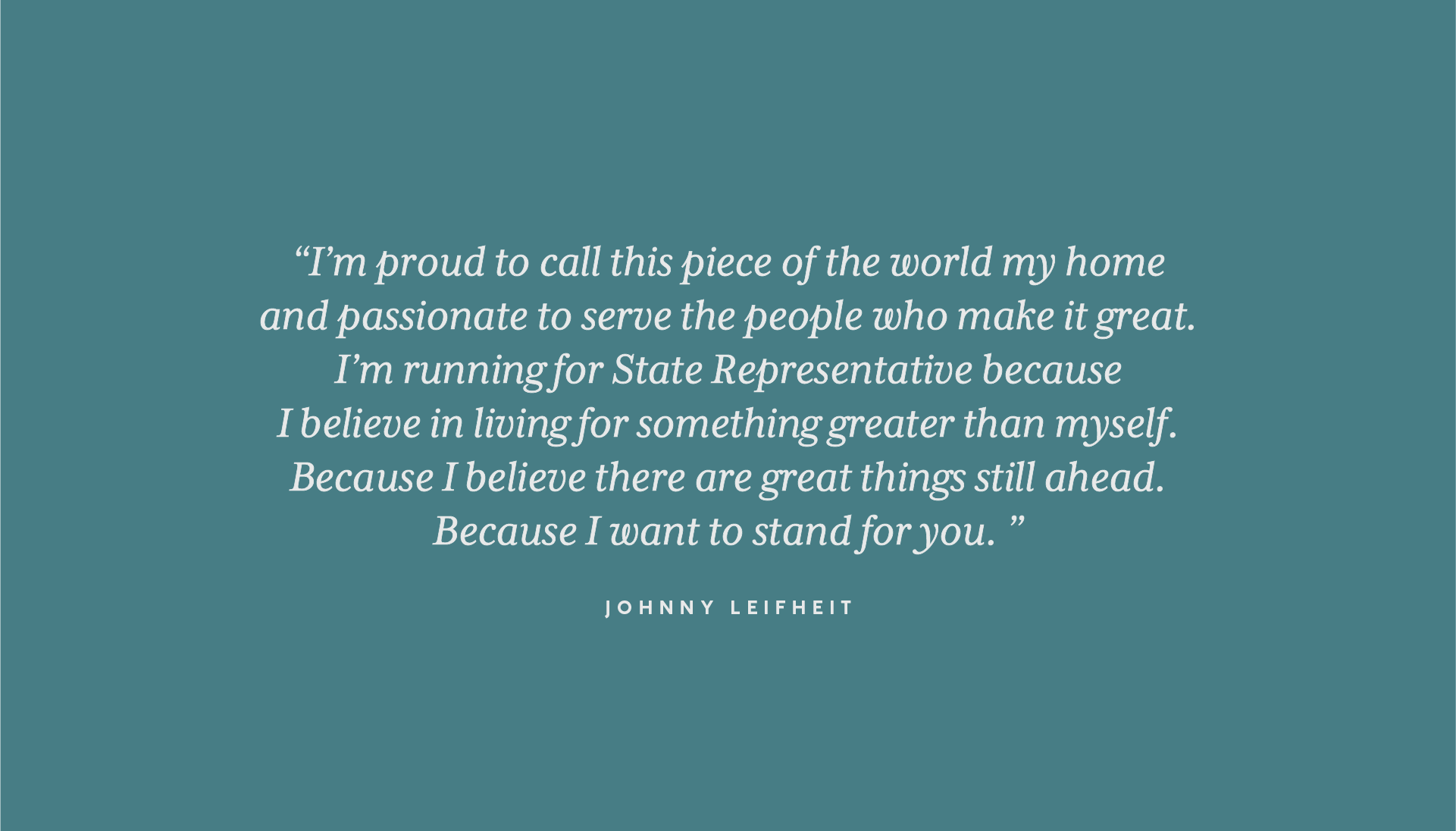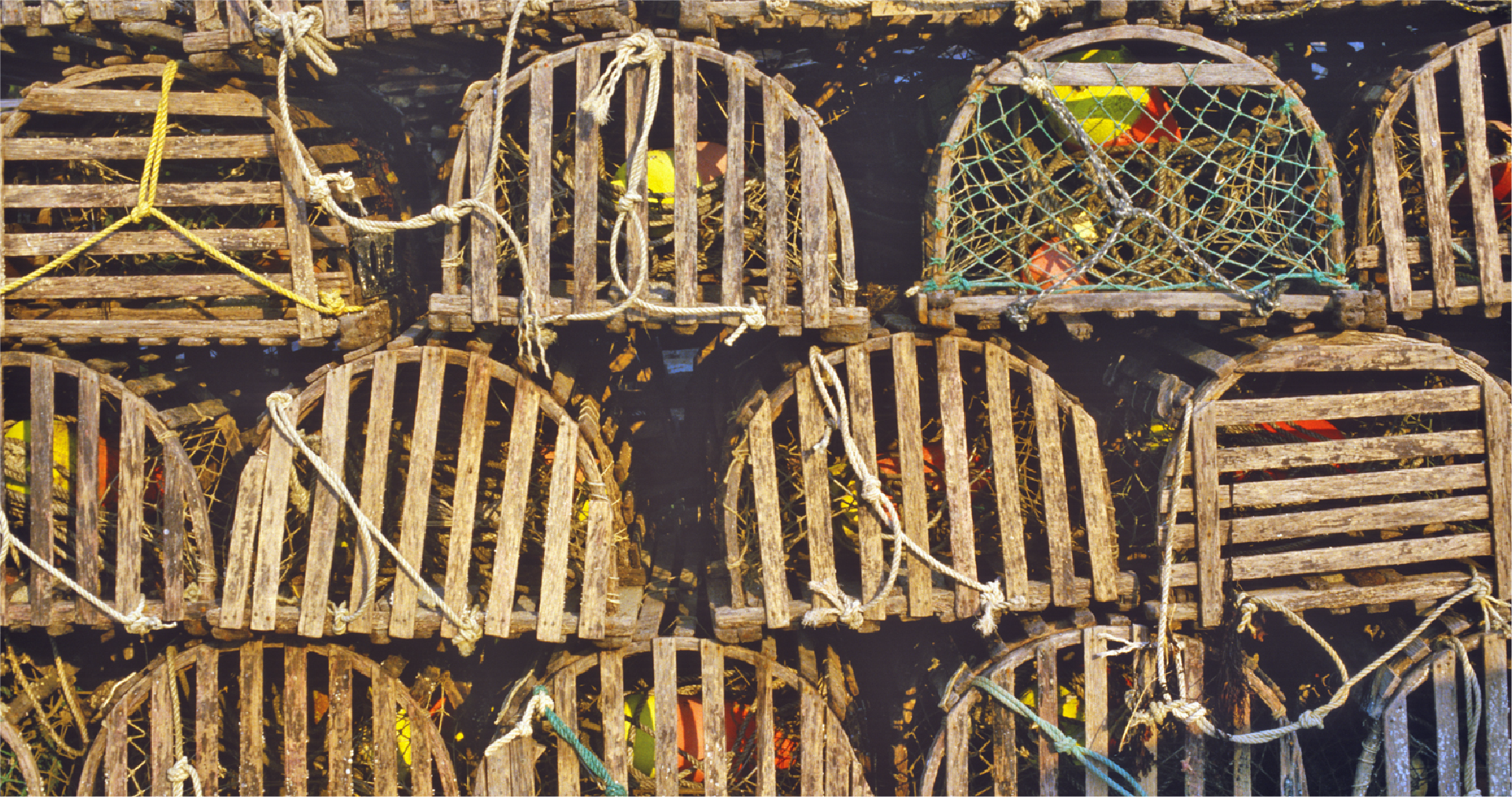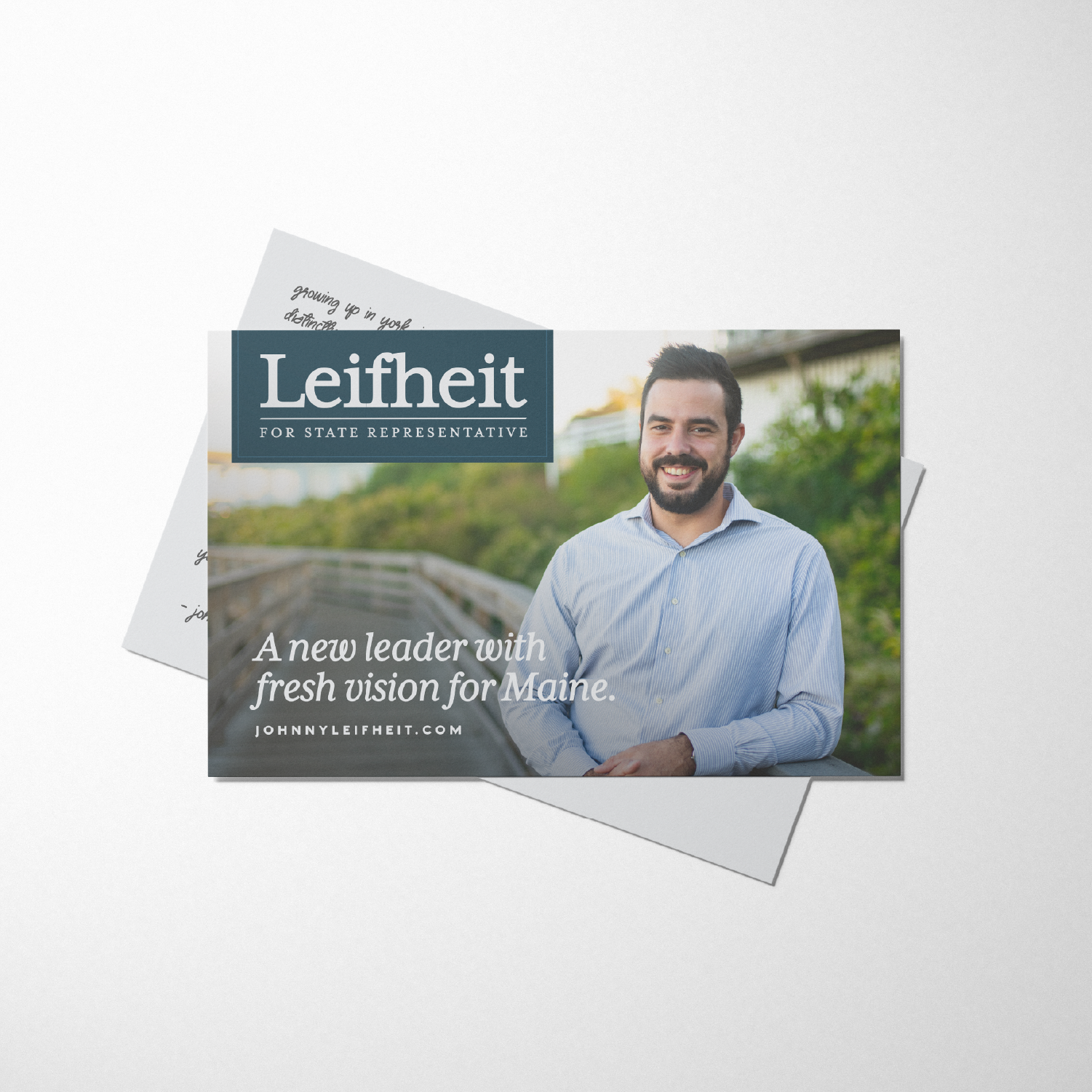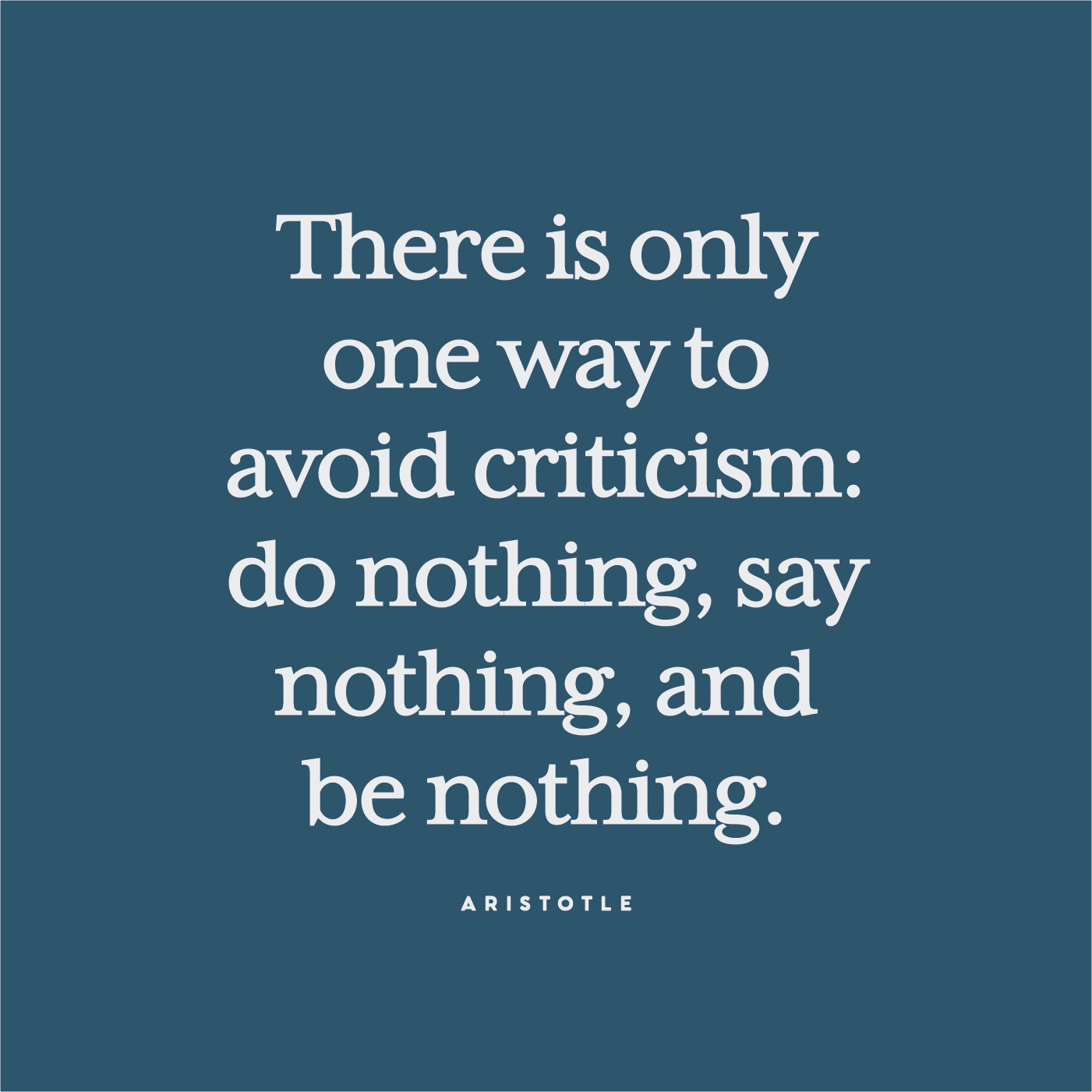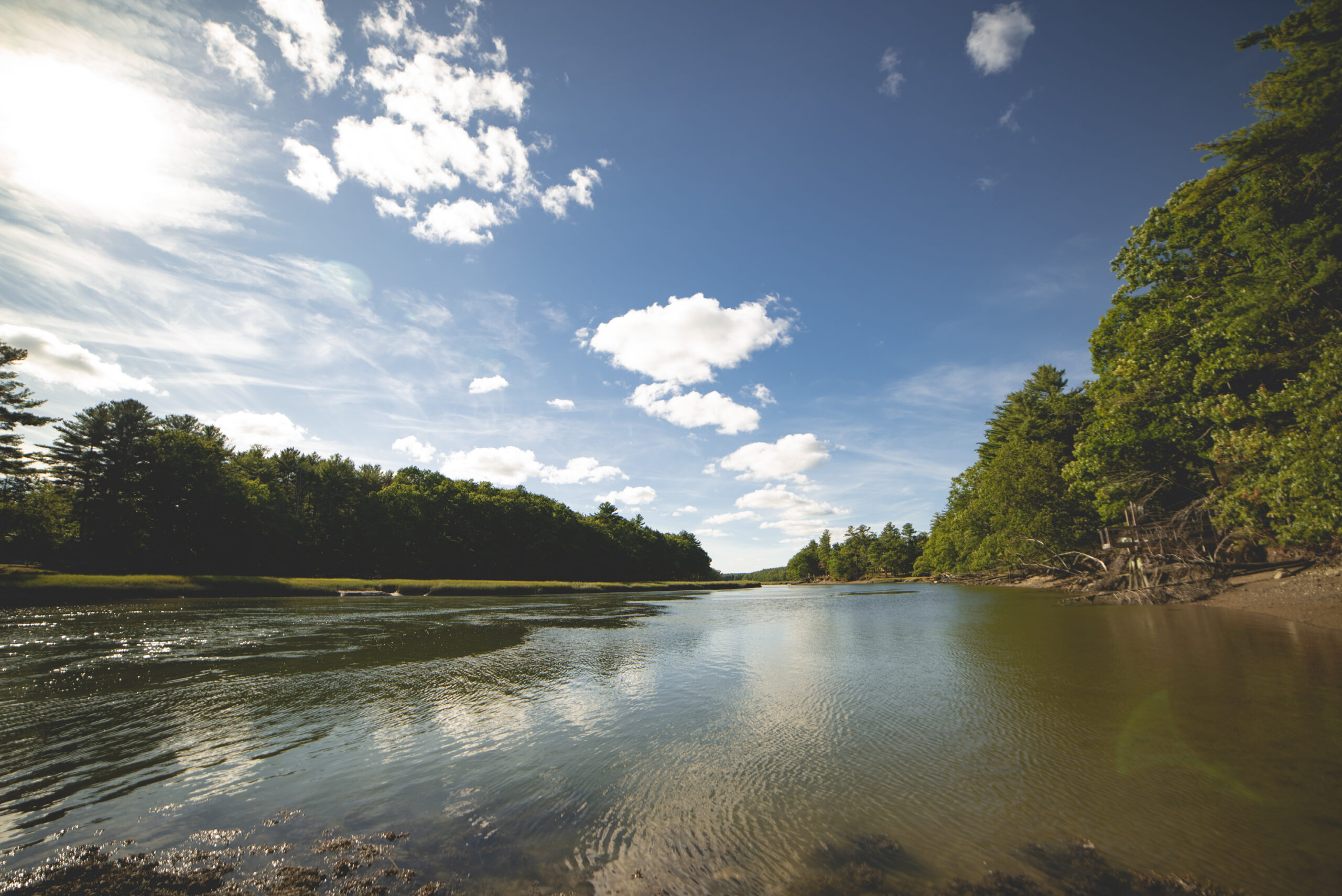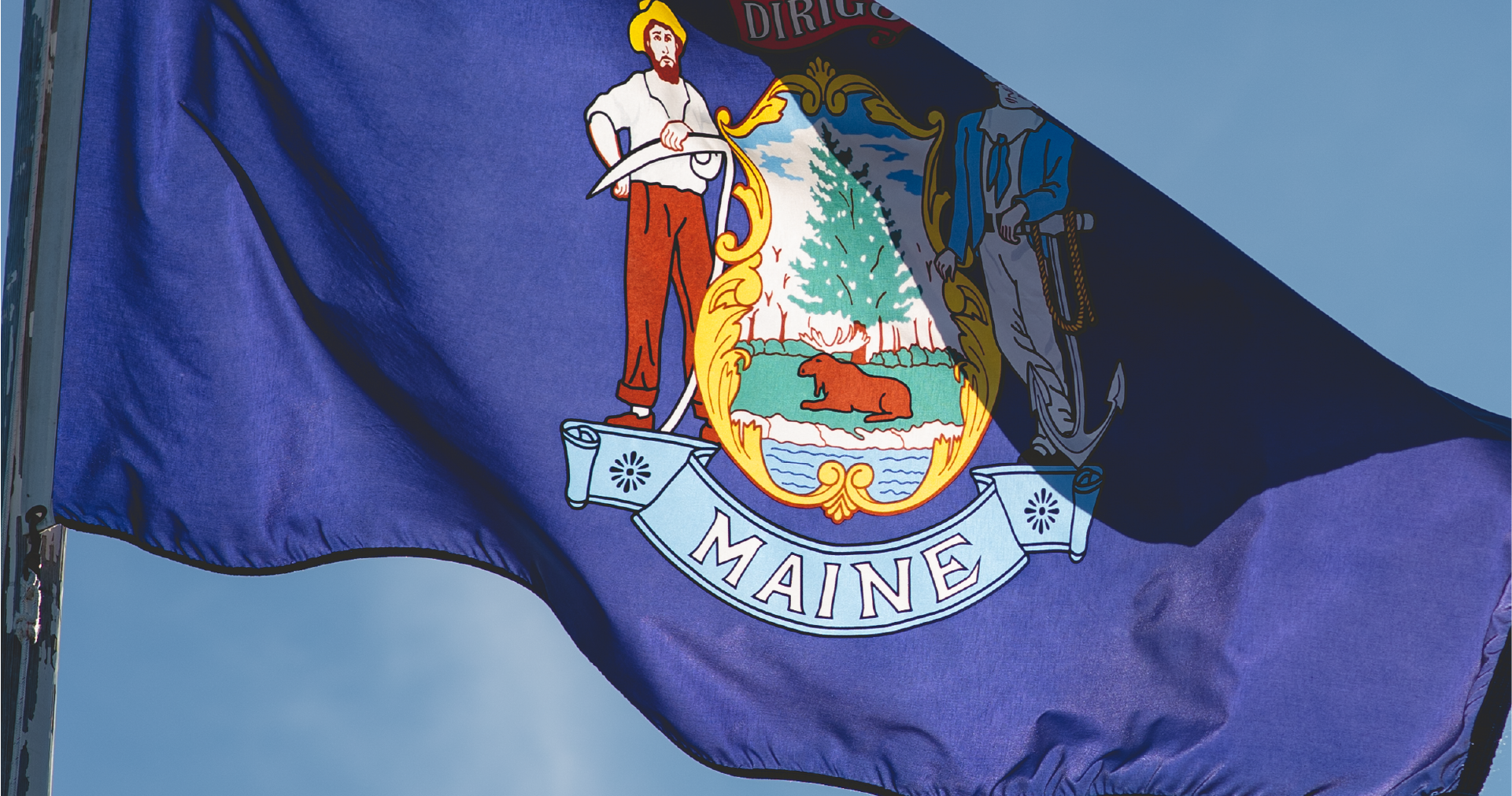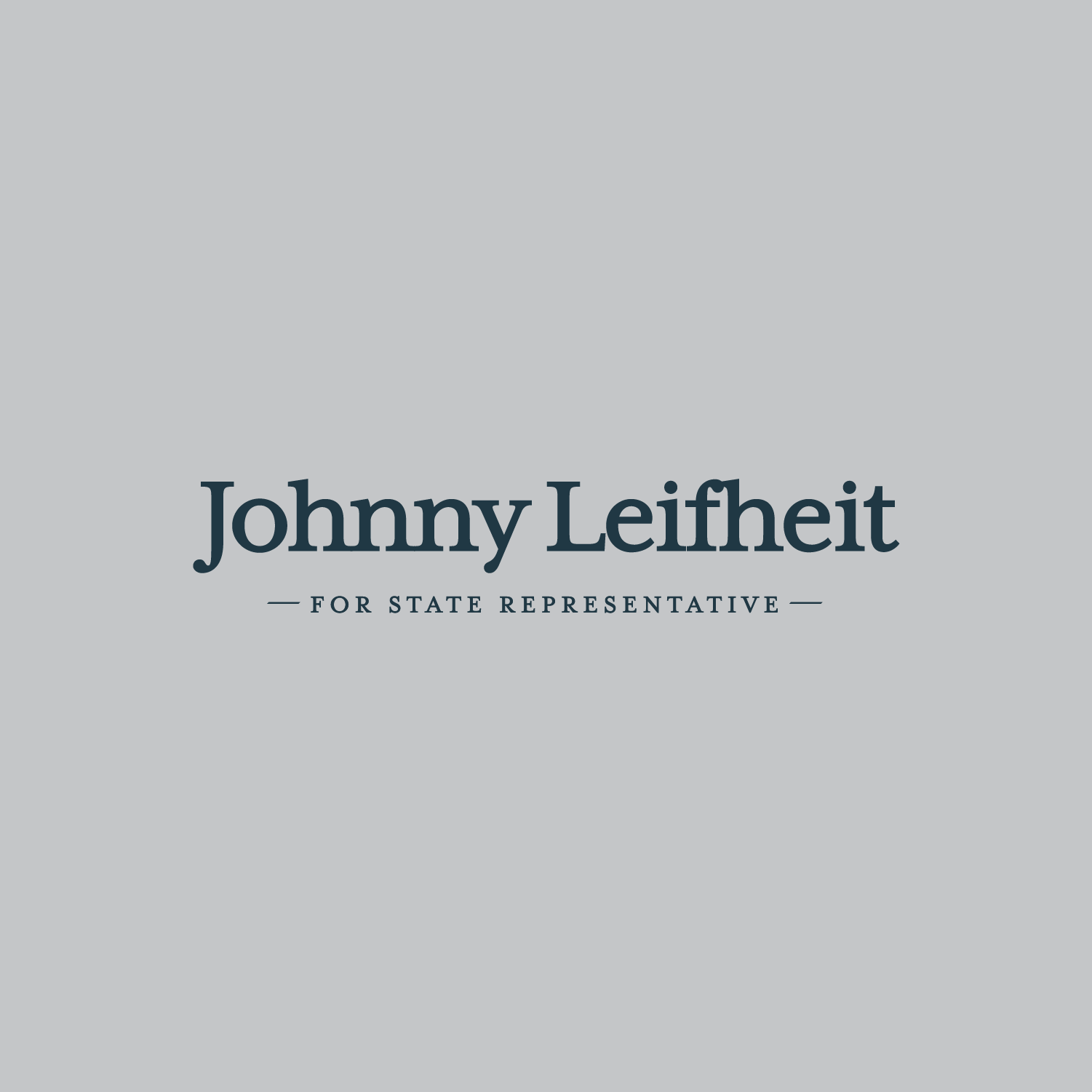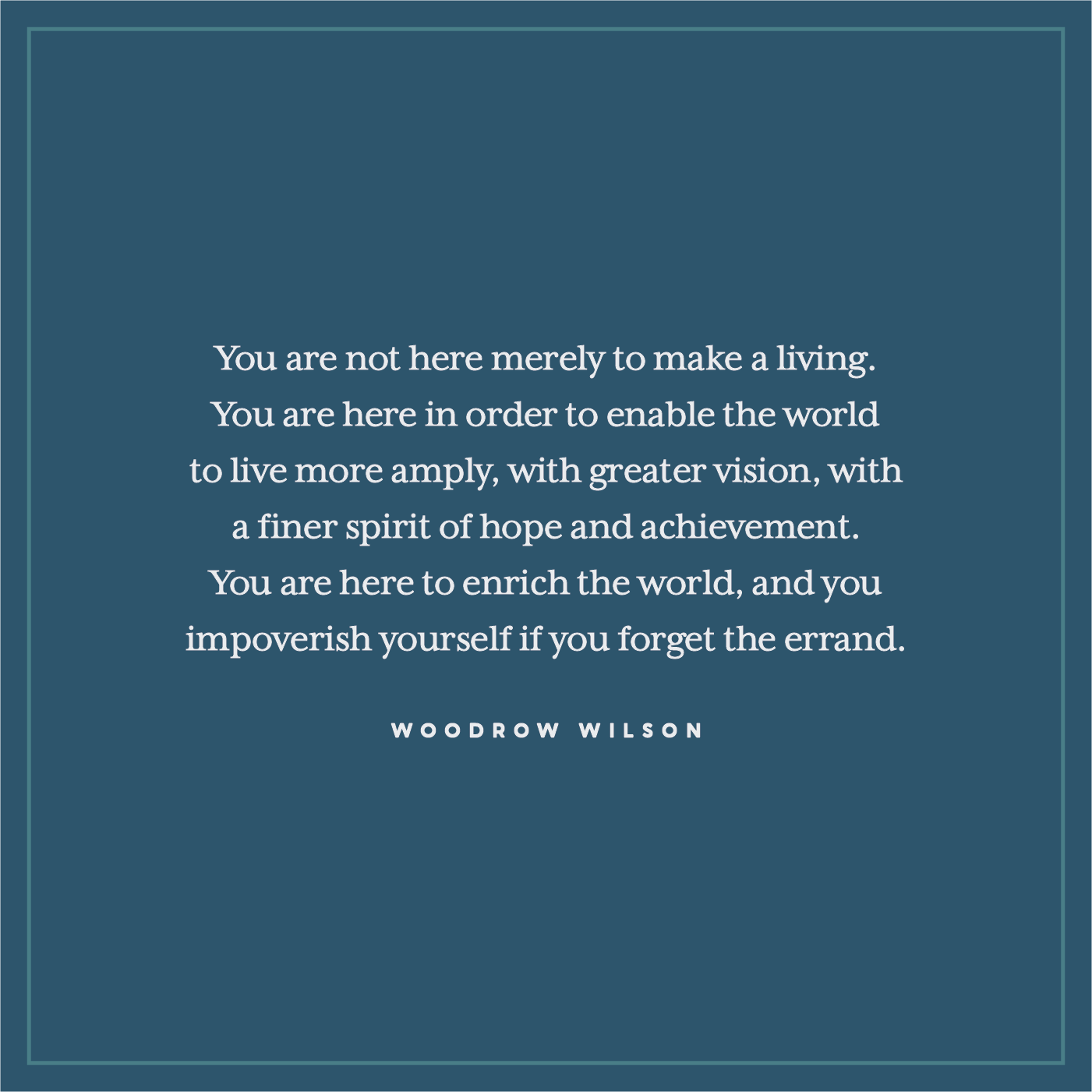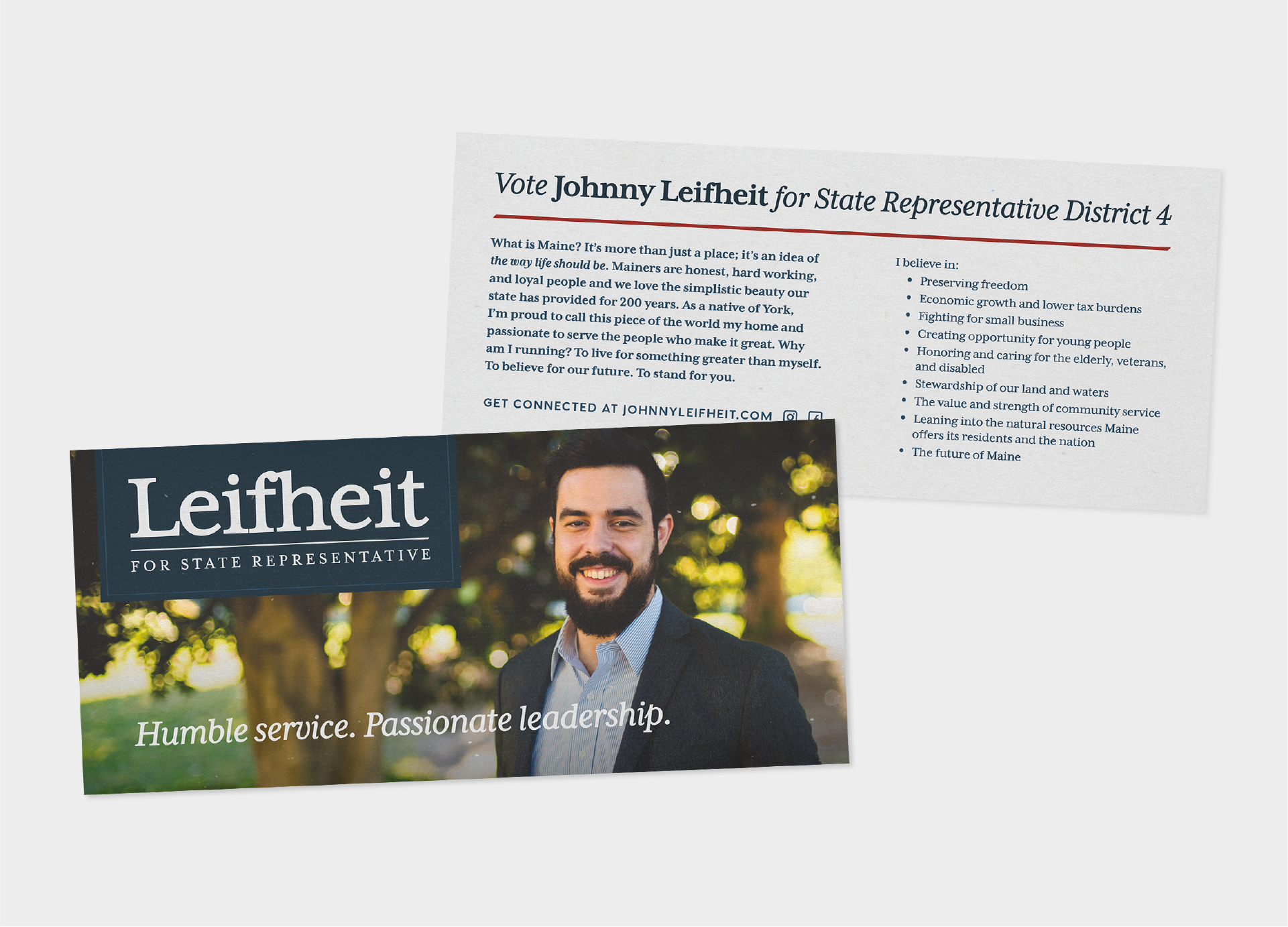 Want a behind the scenes look at this project? Download our comprehensive project case study below.