Richmond, Virginia
TeenPact Leadership Schools' 25th Anniversary
Celebrating God's Faithfulness Throughout the Story of TeenPact
TeenPact Leadership Schools is an education-based nonprofit with classes and events happening each year, January through October. TeenPact desires to encourage students in their relationship with Christ while also helping them navigate and engage with the political process. Students are taught and coached on how to defend not only their faith, but their liberties as well. In 2020, TeenPact had been changing lives for almost 25 years, and they decided it was time to celebrate.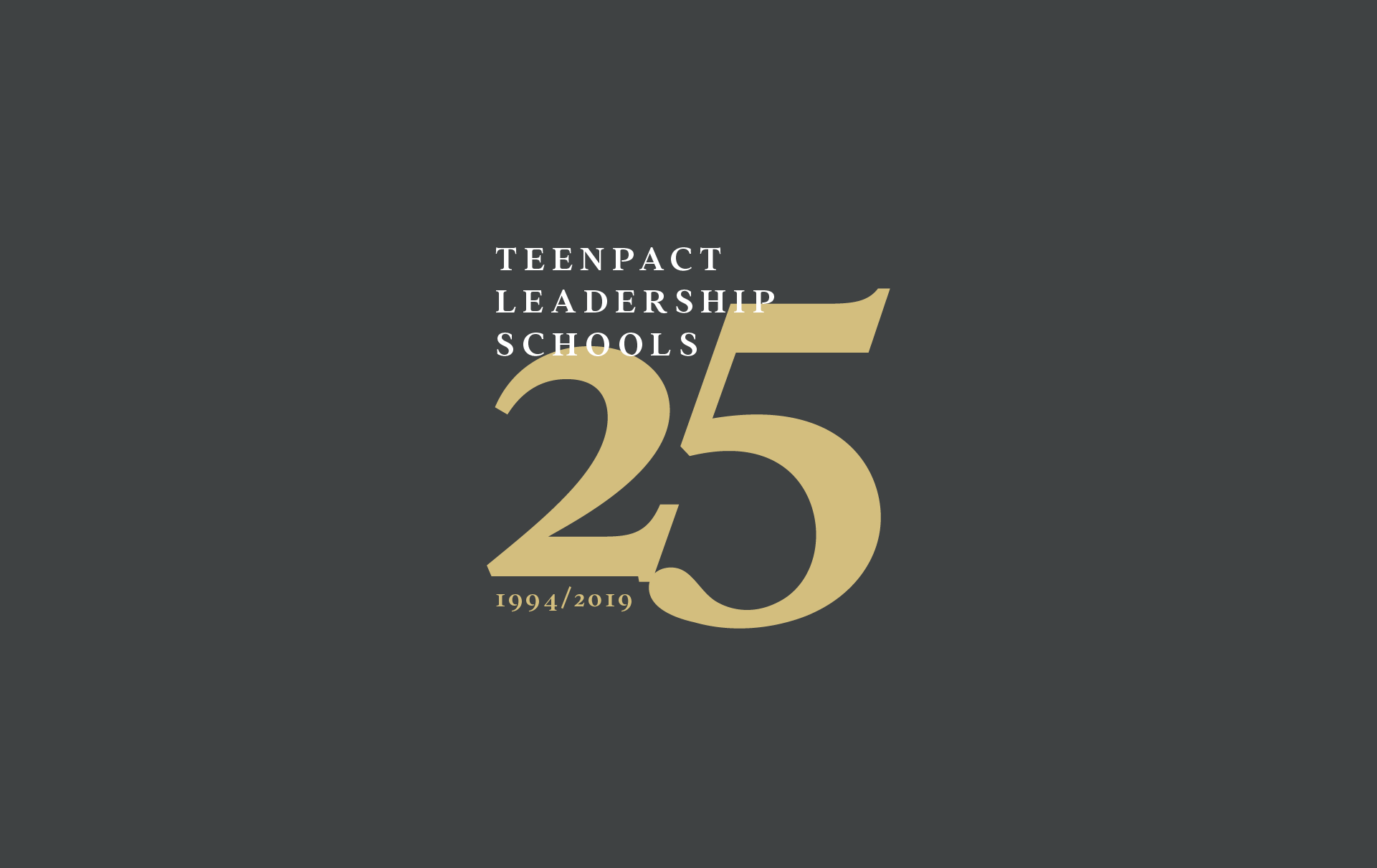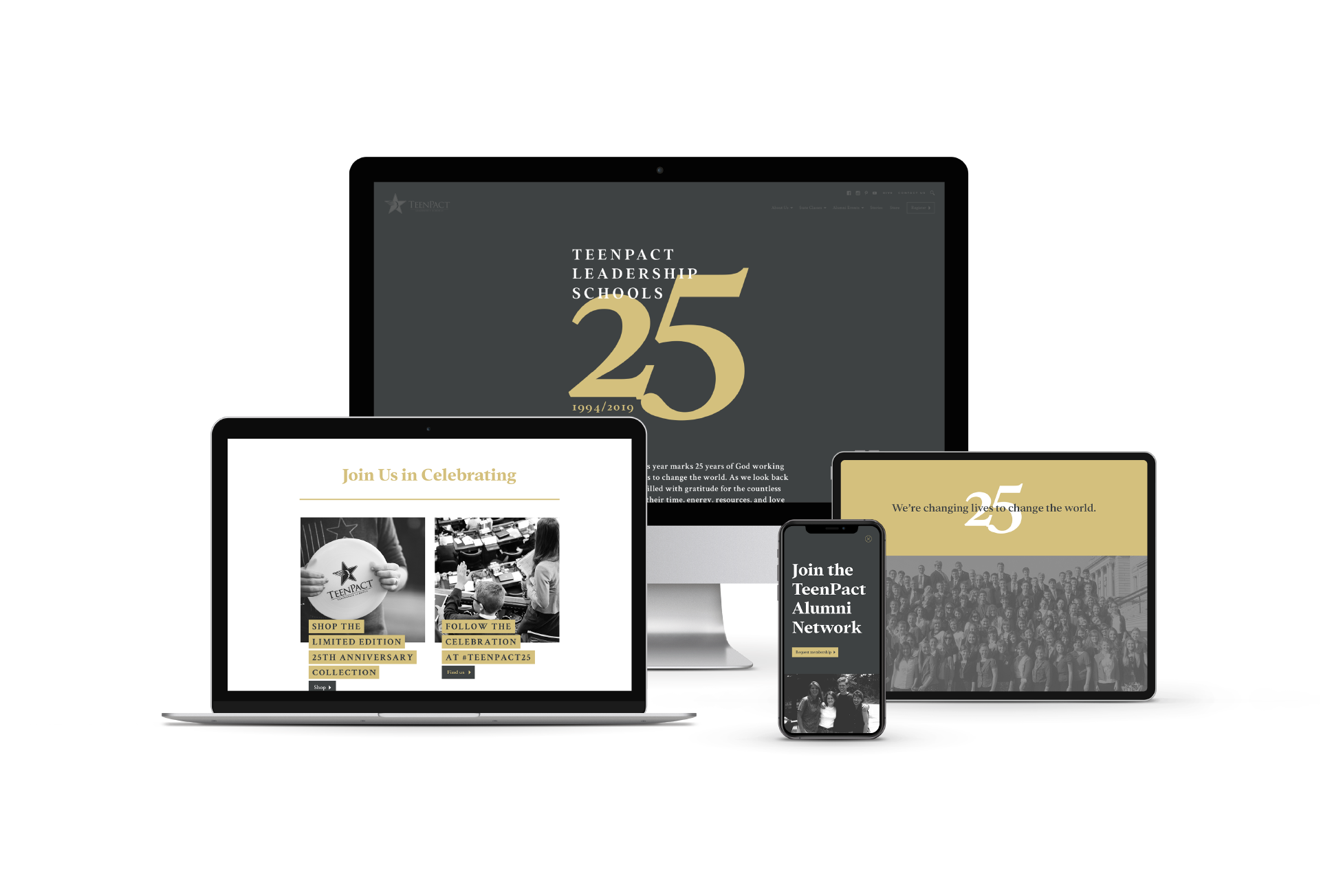 As TeenPact's 25th Anniversary approached, their team wanted to develop something unique to capture the joy and honor the legacy of the previous years. Anna Montgomery & Co, partnered with TeenPact on building a sub-brand that would emphasize the anniversary event and work cohesively with the nonprofit's overarching brand.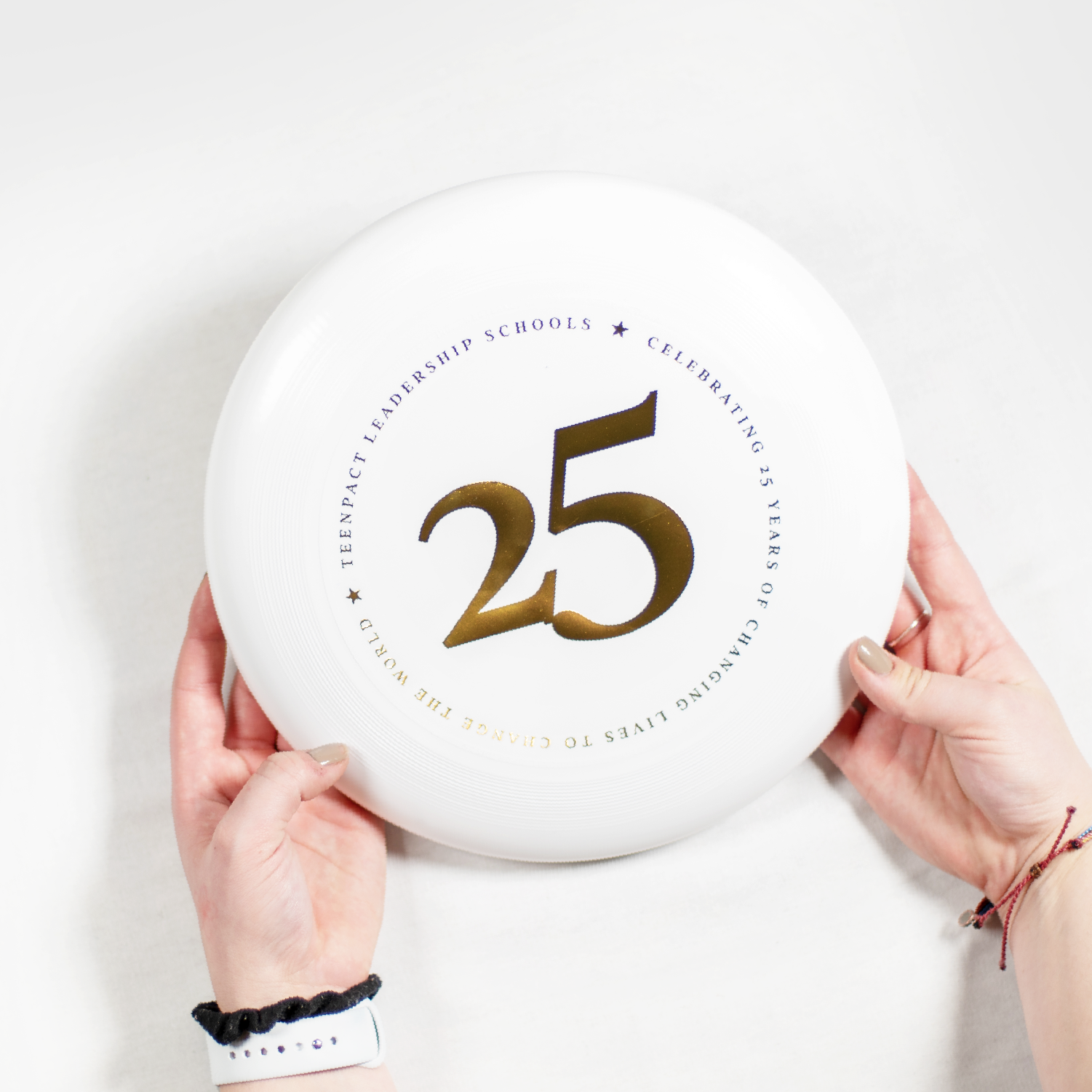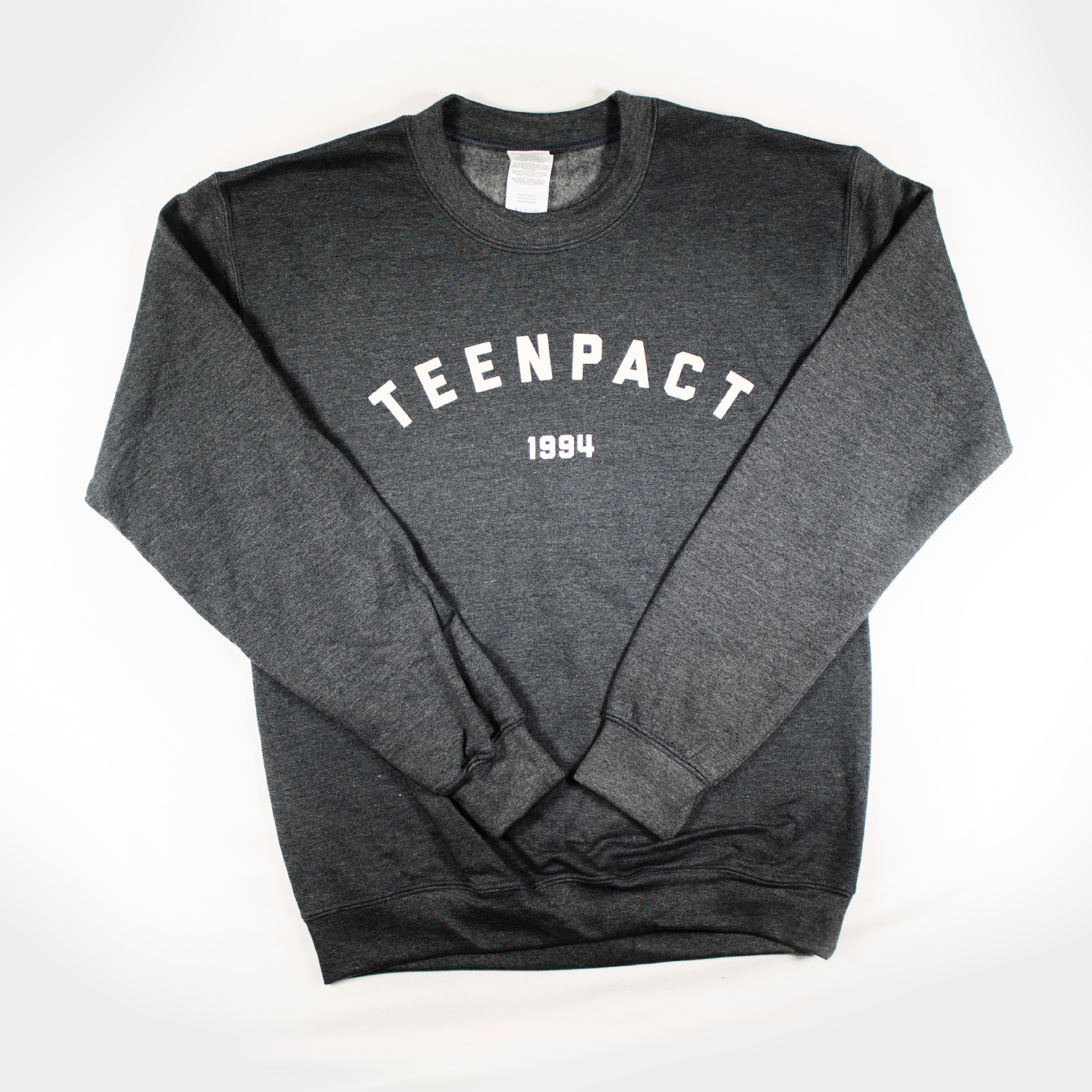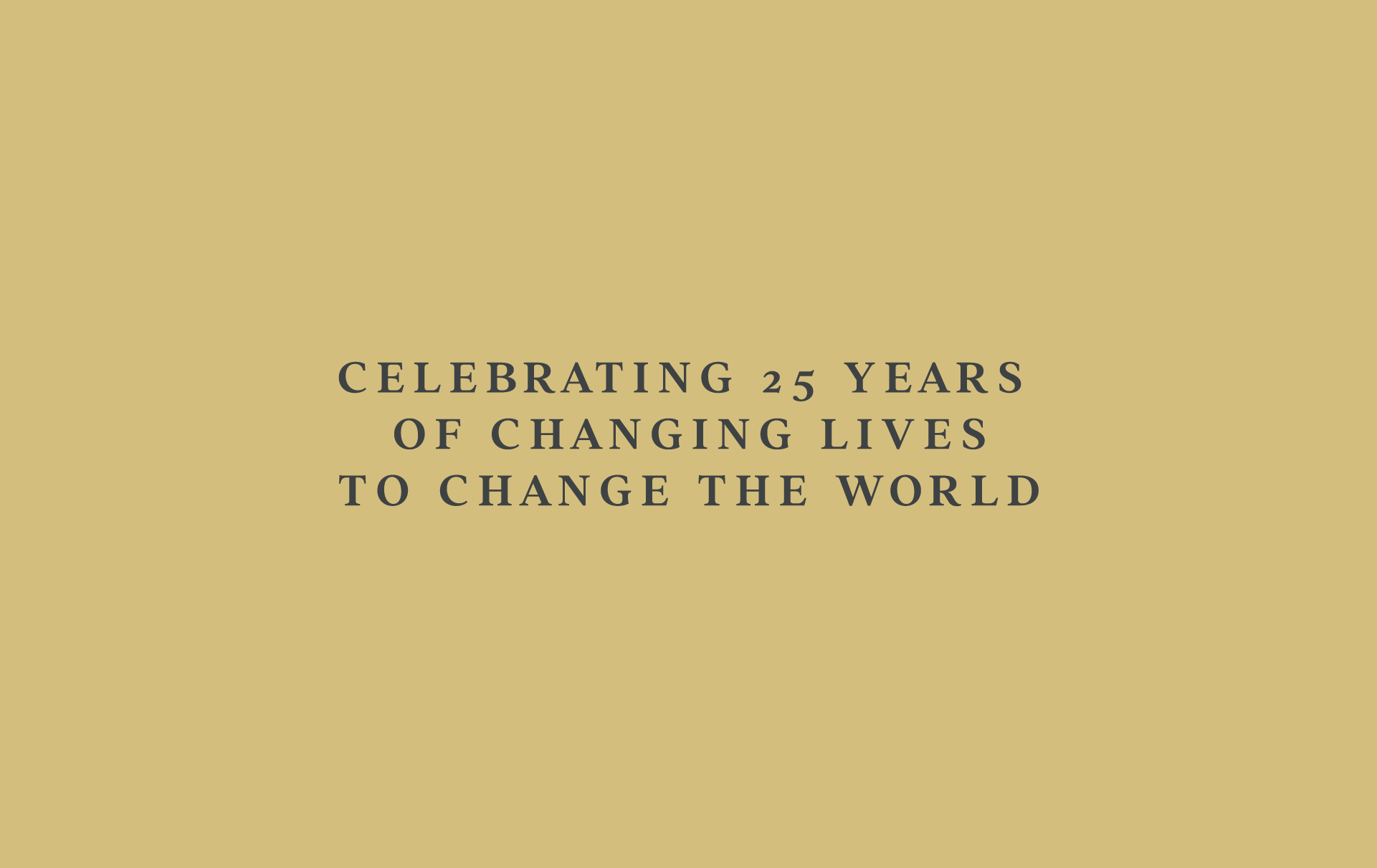 Collaborating with TeenPact's leadership team, we began with a Brand Discovery to develop a sub-brand that would implement key themes and work harmoniously with the current brand. After approval from the Board of Directors, we began implementation of the sub-brand throughout their classes and online presence. We developed graphics, workbooks, signage, nametags, and other various communication tools. We designed limited edition apparel and other marketing materials that were sold in their fundraising store. Partnering with their Communications team, we also developed marketing strategies and helped promote various events.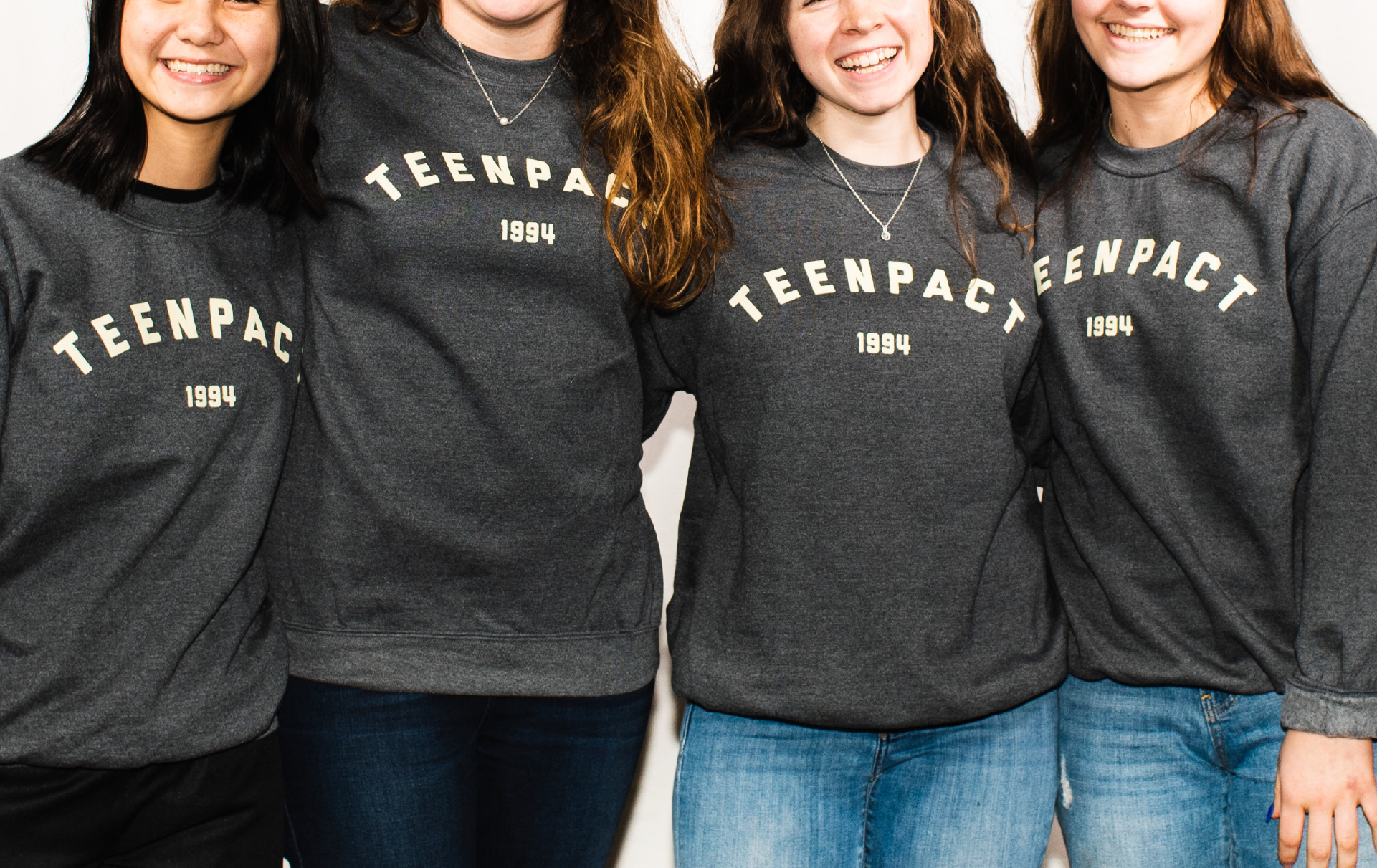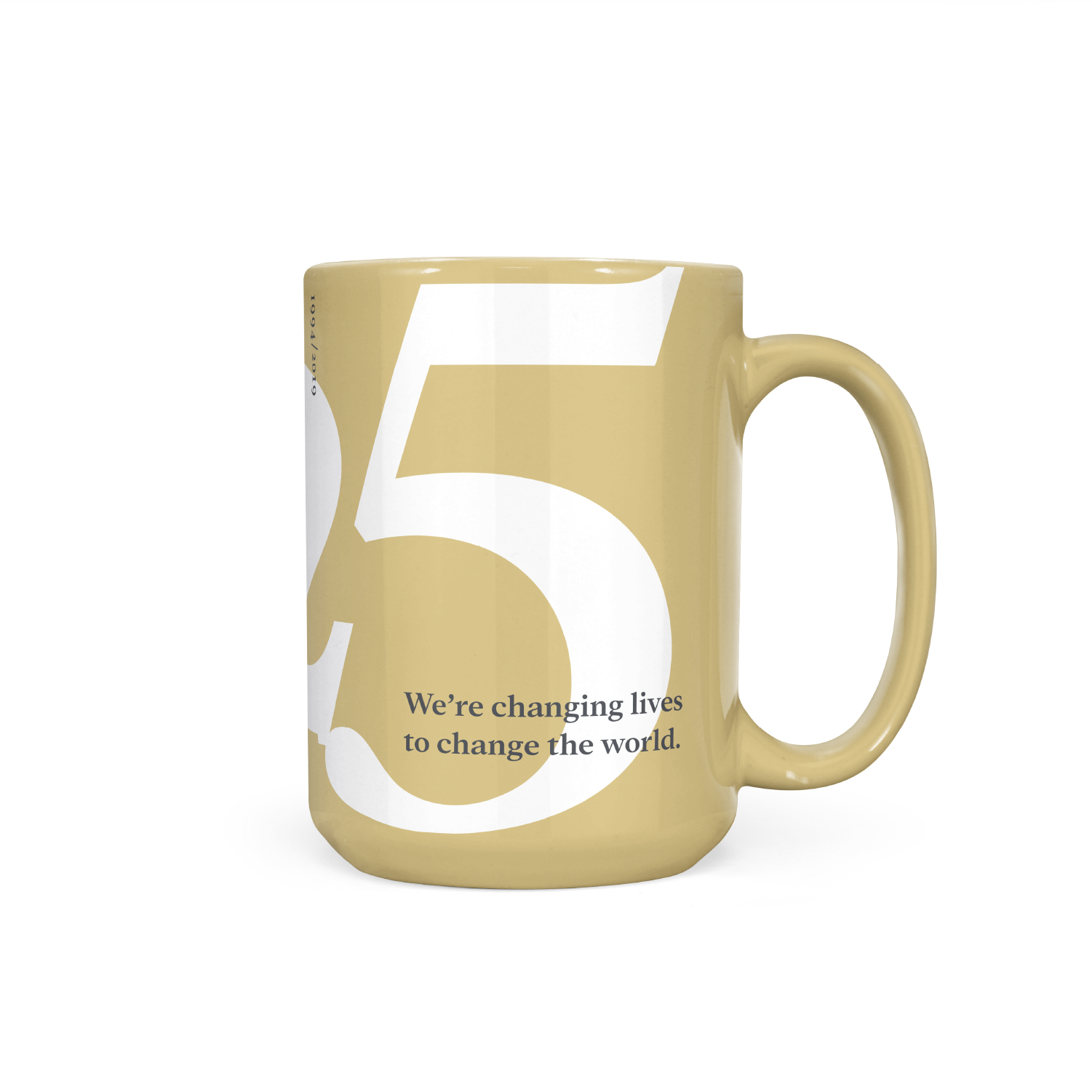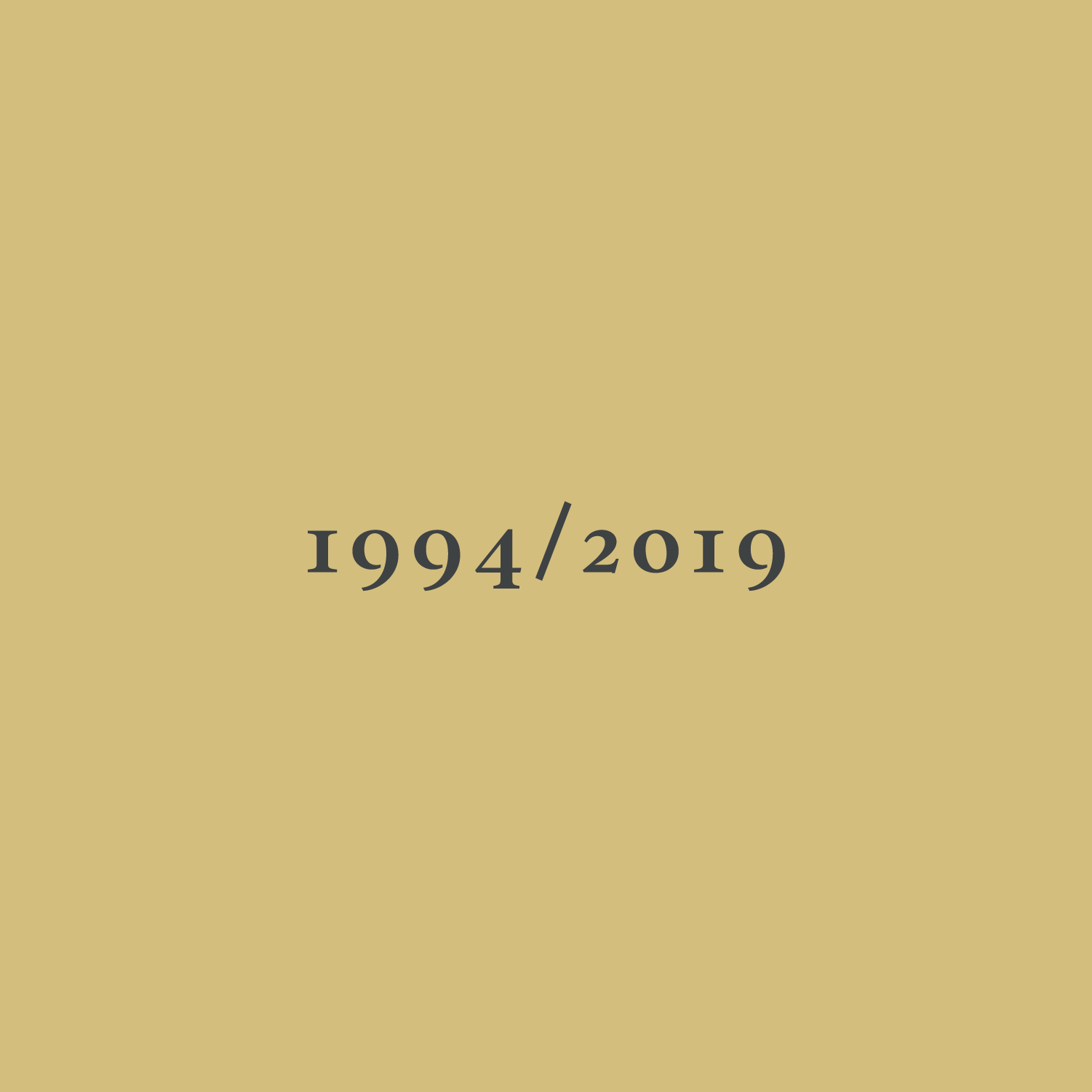 TeenPact Leadership Schools desired to emphasize that their growth and success over the years was made possible through God's faithfulness. Our partnership with TeenPact allowed them to celebrate well, while staying true to their brand, mission, and values. Through thoughtful branding, strategic materials, and collaborative efforts, our work on the TeenPact 25th Anniversary brand allowed alumni, current students, and prospective families to see the long-term impact found in this ministry.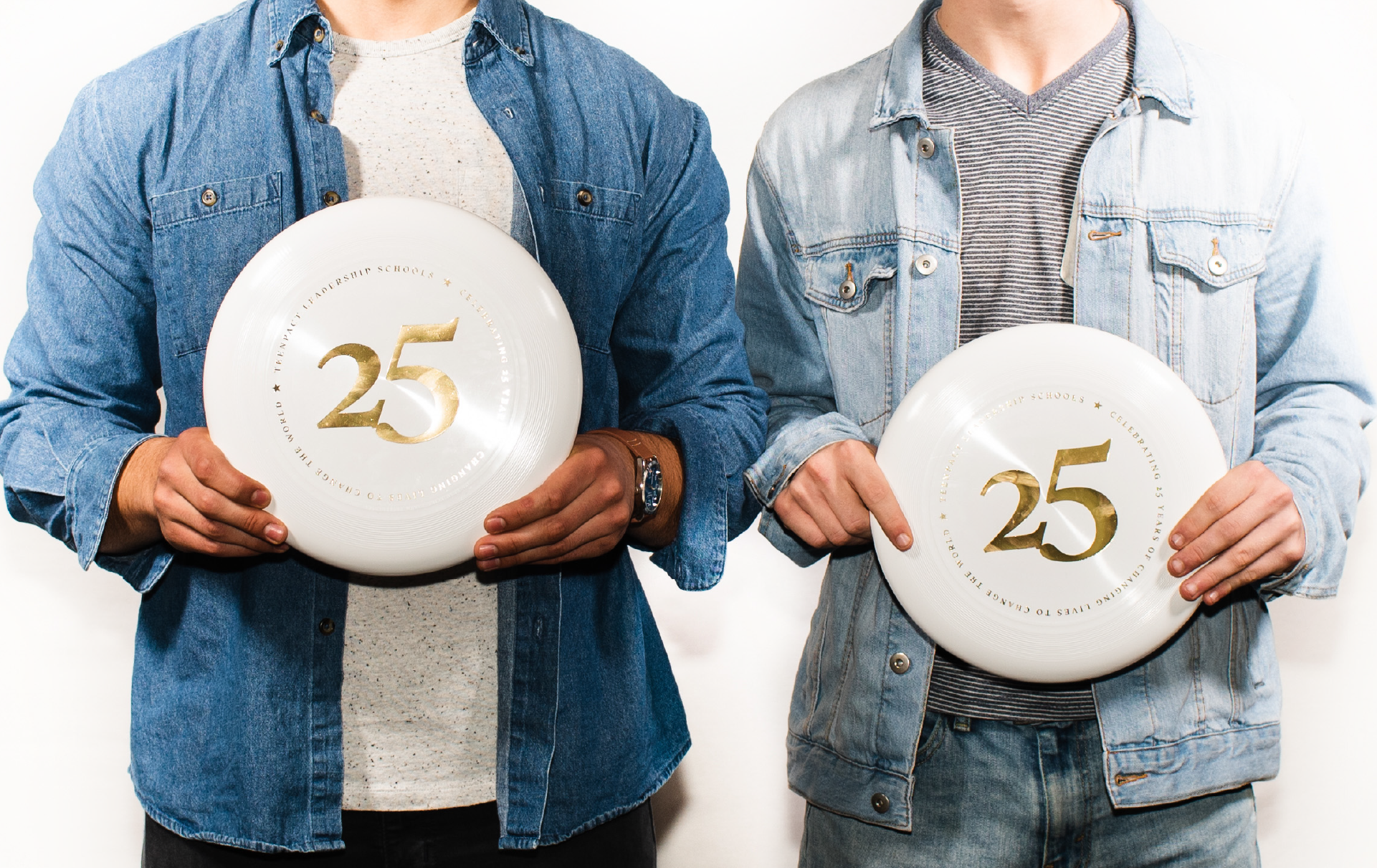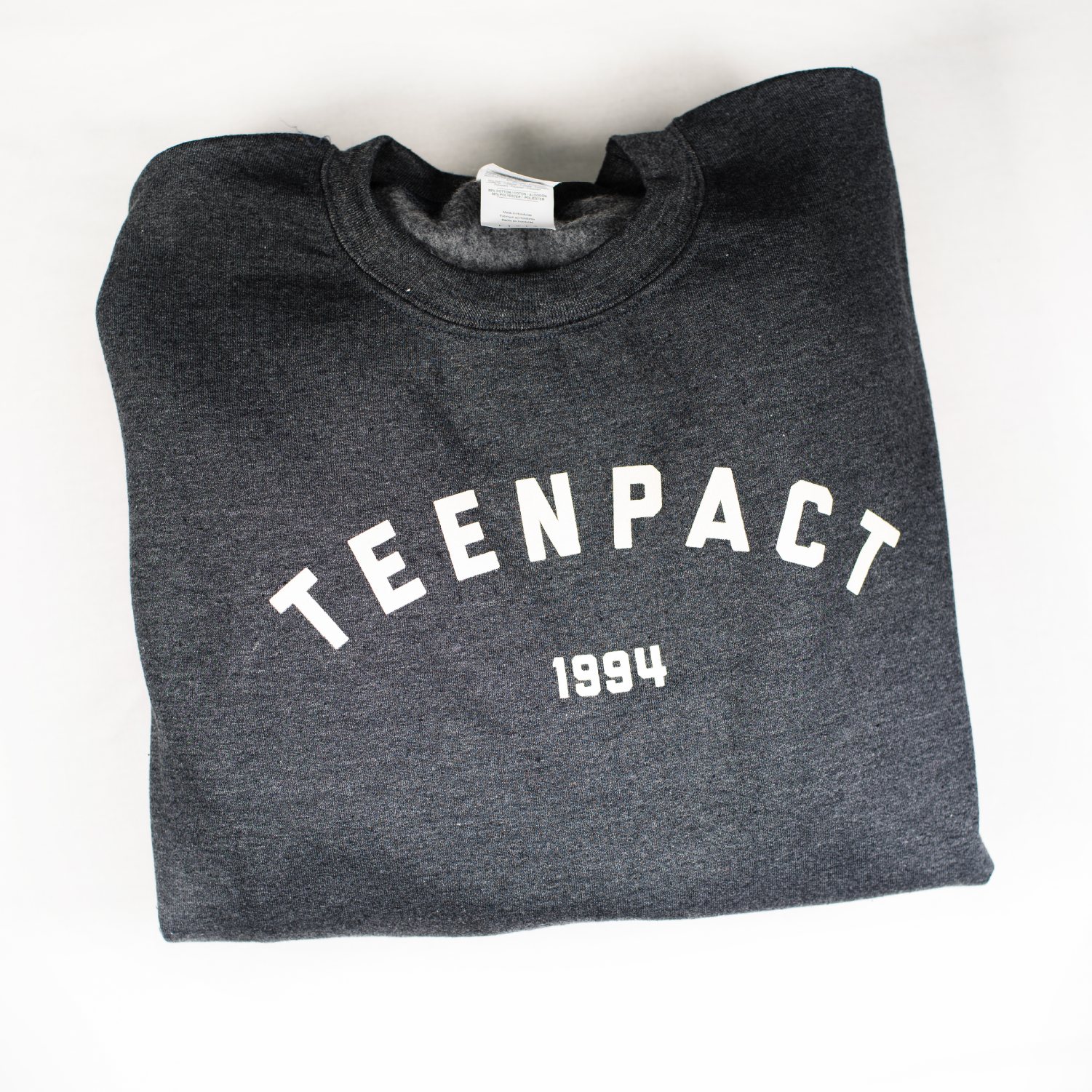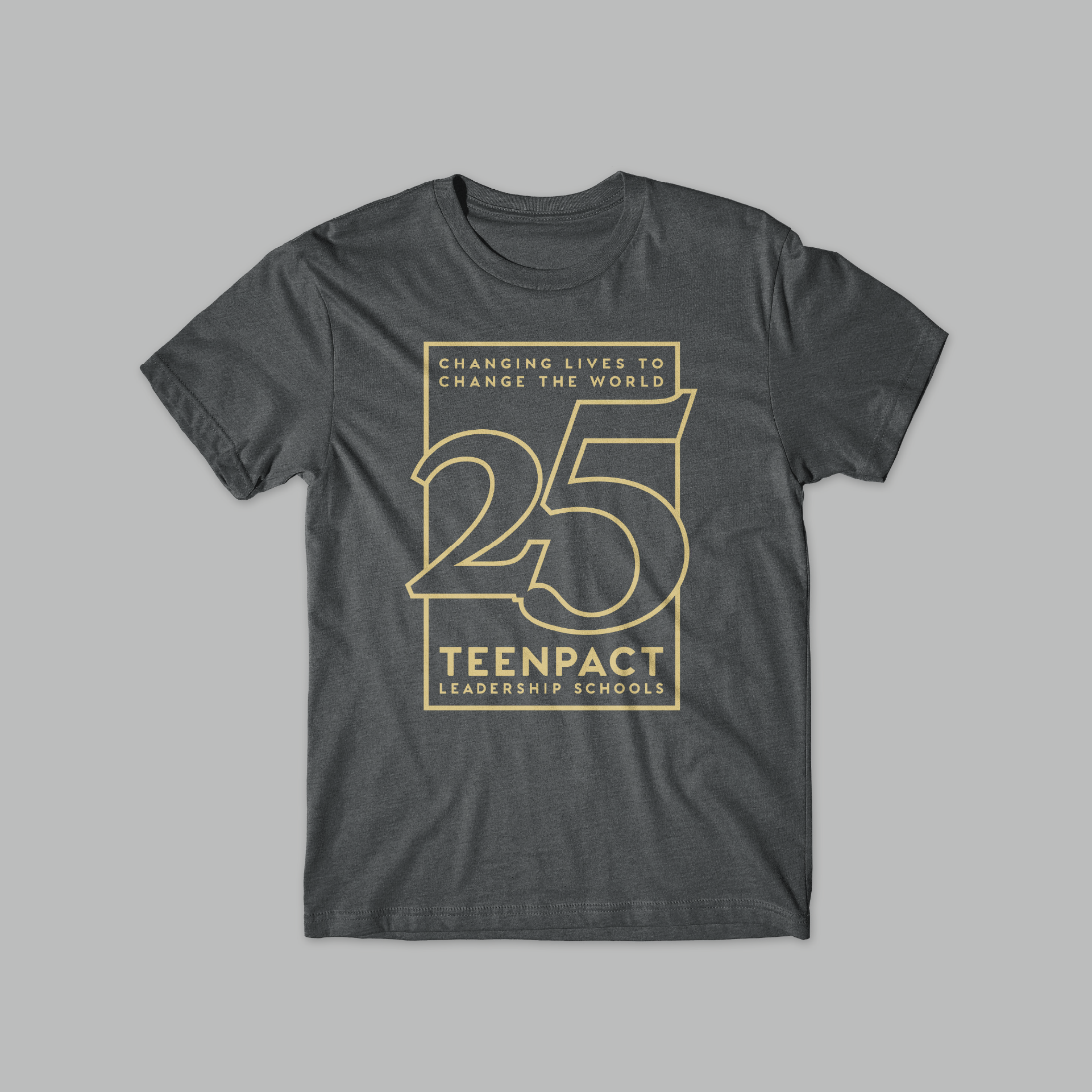 Want a behind the scenes look at this project? Download our comprehensive project case study below.