As a small organization, have you ever felt stuck? You want to grow and increase your impact but have no idea where to even begin. You have a great mission and lots of passion, maybe even a logo and a website, but you don't know how to most effectively share who you are and how you are helping with the people who matter most. Quickly, overwhelm creeps in, and you may even be tempted to give up the mission altogether.
Before throwing in the proverbial towel, take a look at how Camp Get-A-Way has found the way forward.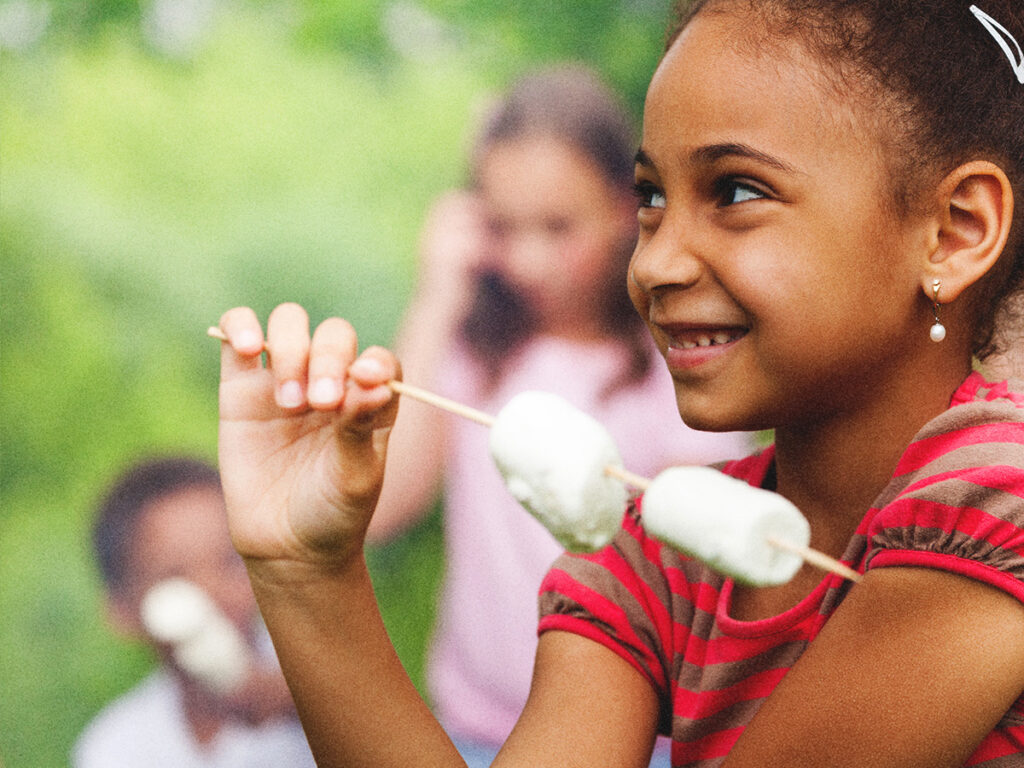 The Growing Need
For twenty years, Camp Get-A-Way, a small nonprofit in western New York, has been successfully providing help and hope to families with children who struggle with mental, emotional, and behavioral challenges through a family camp experience designed just for them. Away from the usual pressures of life, families connect over new camp activities, receive training, and most importantly, form relationships with other families fighting the same battles.
Over the past decade, the number of children ages 3 to 17 experiencing the challenges of mental, emotional, and behavioral disorders has been steadily rising. Since the beginning of the Covid-19 pandemic, however, demand for psychological services has reached an all-time high especially among children.
For the families navigating their way through their child's struggles, the usual stresses of parenting are compounded, and families often feel unequipped, judged, and lonely. Faced with an overwhelming task and limited resources, these families often reach a place of hopelessness and despair.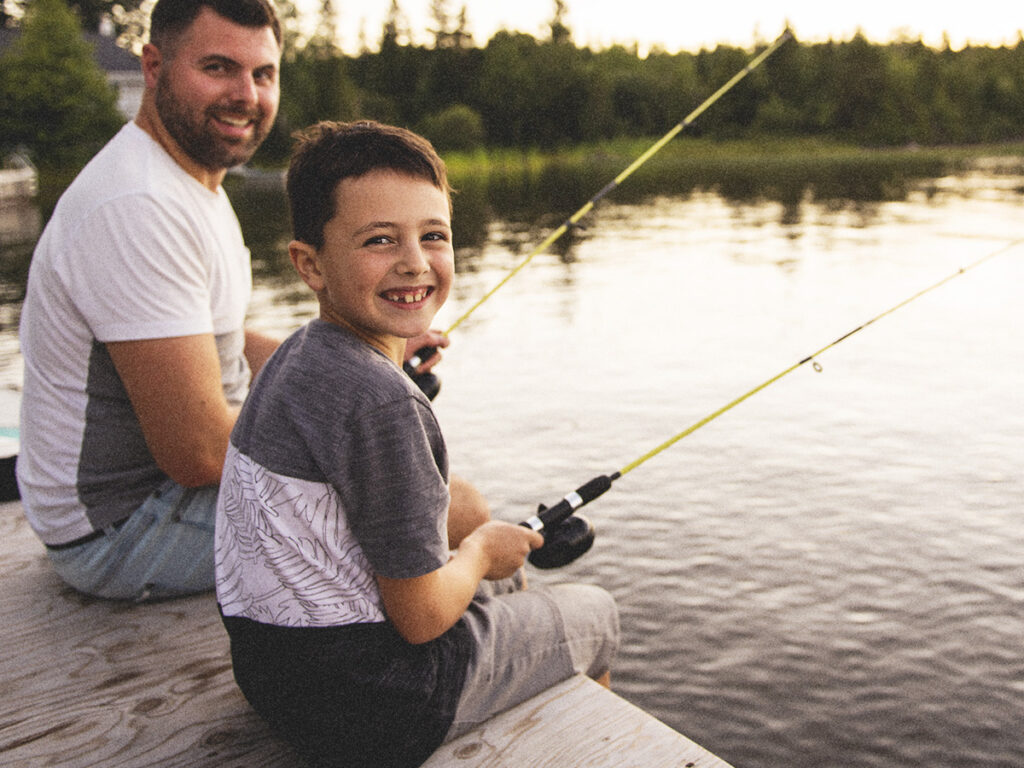 The Challenge
Keenly aware of the growing need for hope, Camp Get-A-Way leadership had a vision for expanding their current camp model to provide more camp locations and times so they could offer new experiences, essential skills, and community connection to more and more families. The only question was where to start…and what steps were needed to get them from what they had been to what they wanted to be.
Thinking they primarily needed a new website, the camp leaders reached out to web developers for help with this task. It was only after several discouraging, negative experiences with these creative agencies that a board member who had worked with Anna at another nonprofit, contacted Anna Montgomery & Co.
Building Trust and Presenting Possibilities
Recognizing the validity of their concerns with other creatives, our team took extra time to listen to them and extra care to support them in order to create a positive space to build trust.
As our team began working on the website, we quickly realized the resolution of the existing logo was too poor to even be used on an updated website. While we created a refreshed and modernized version of their logo, we also presented two other possibilities we thought conveyed their mission and vision even better. The camp leadership loved the new possibilities–they felt fresh and energetic. A new brand represented new opportunities for growth.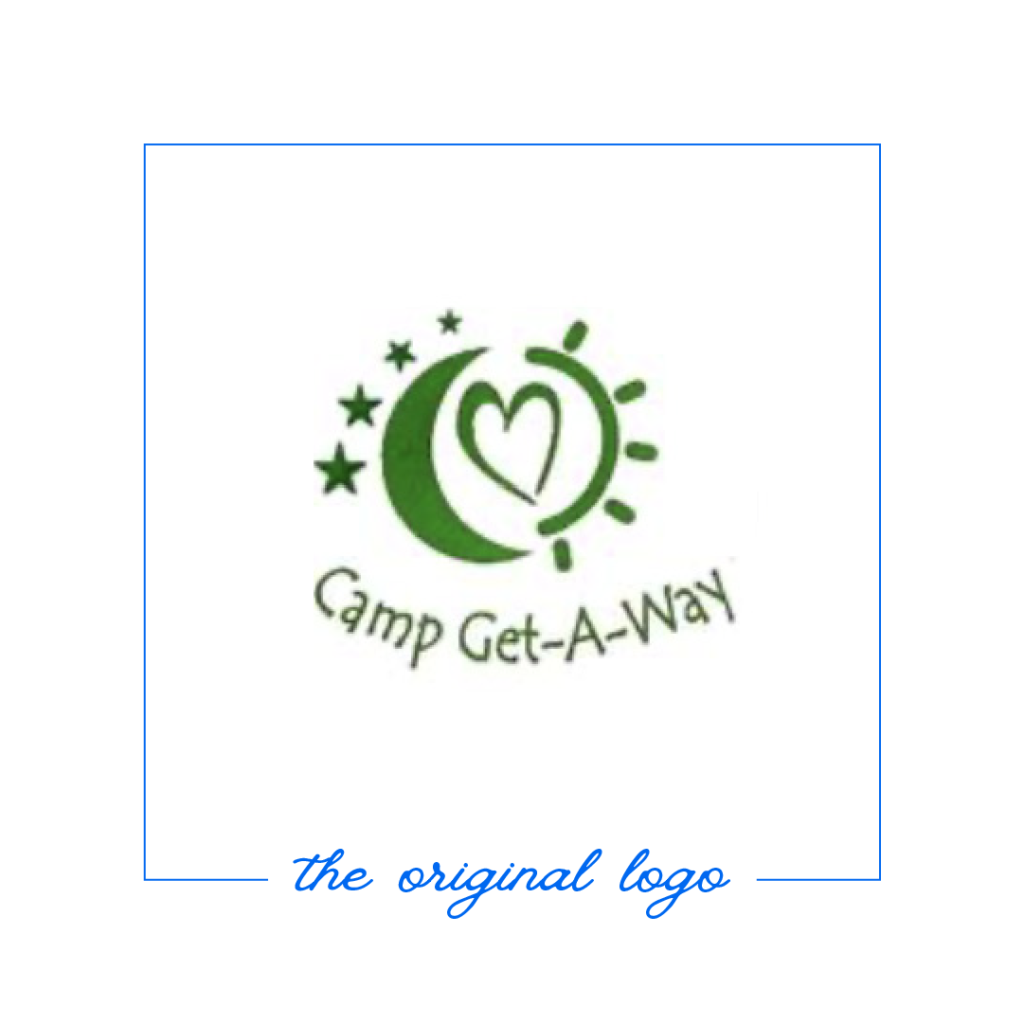 Bringing the Plan to Life
After designing a new brand and logo, our team began implementation throughout their website, print materials, and various marketing tools. We also streamlined their communications by replacing the Camp Get-A-Way's complicated paper registration forms with branded HIPAA-compliant registration and medical forms, available for instant access through the camp website. With an updated brand and website, Camp Get-A-Way was on the path to growing their impact.
Taking Communications to the Next Level
A couple years after completing their rebrand and website, the Board of Directors reached out to Anna Montgomery & Co again for help with a new project. Through a communications flex retainer, our team is supporting Camp Get-A-Way with current marketing, communications, and development projects.
We started with the two things of immediate importance to them and then held a discovery meeting with their leadership to determine upcoming needs and develop a strategy to move their mission forward and grow their impact.
Working together, we set goals for our work and laid them out in our shared project tool so both their leadership and our team can always see what we were working toward and the steps required to get there. With a focus on holistically improving communications and camp experience, we're updating and simplifying all the camp marketing and communication tools one step at a time.
Armed with a strategy, outlined steps to make it a reality, and a creative team to support them in the process, Camp Get-A–Way is equipped to focus on living their mission and growing their impact.
The Impact
Interested in learning more about the steps we took, the tools we used, and the materials we created for Camp Get-A-Way? Click to download our free, complete case study below.