We live in a really interesting context today, where you can find online services to quickly and cheaply get a logo. They often use software with AI functionality to design you a logo. Did you see our air quotes? Here's the reality—just because you can get a logo easily online or by having your cousin design it does not mean that's the way to go (But, hey, maybe your cousin is Paula Scher. If so, stop reading and call her right now.). So, what makes a good logo? In this context it can be challenging to distinguish great from blah. Let's dive in.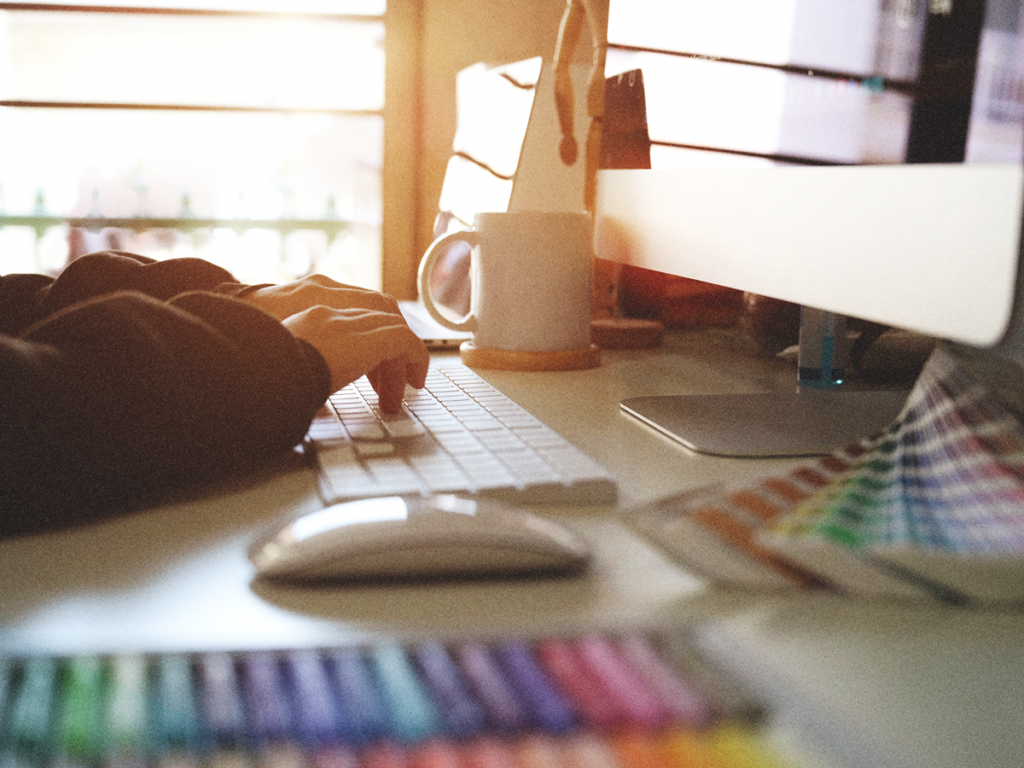 But Wait—What is a Logo?
Before we get too far into this conversation, let's get on the same page about what a logo is…and isn't.
A logo is a combination of graphics and images that serve the purpose of helping your audience easily identify your brand. (Read more about this in Kanhaiya Sharma's article in Medium.) We often call things logos that really aren't logos at all. Maybe you're planning an event or sermon series and have a themed graphic. This isn't necessarily a logo.
A logo is not just an icon or an element that represents you. It's so much more. We love how Michael Bierut puts it: "Logos are really like empty vessels into which you pour meaning. You can make a more suitable vessel to hold it—without any holes, or a shape that's appropriate for what it will hold, but in the end the meaning is the thing that gets applied to it over time."
At the end of the day, what makes a good logo are the positive experiences attributed to it. Great logos reflect great brands. If you have an amazing logo and a weak or inconsistent brand, your logo is no good.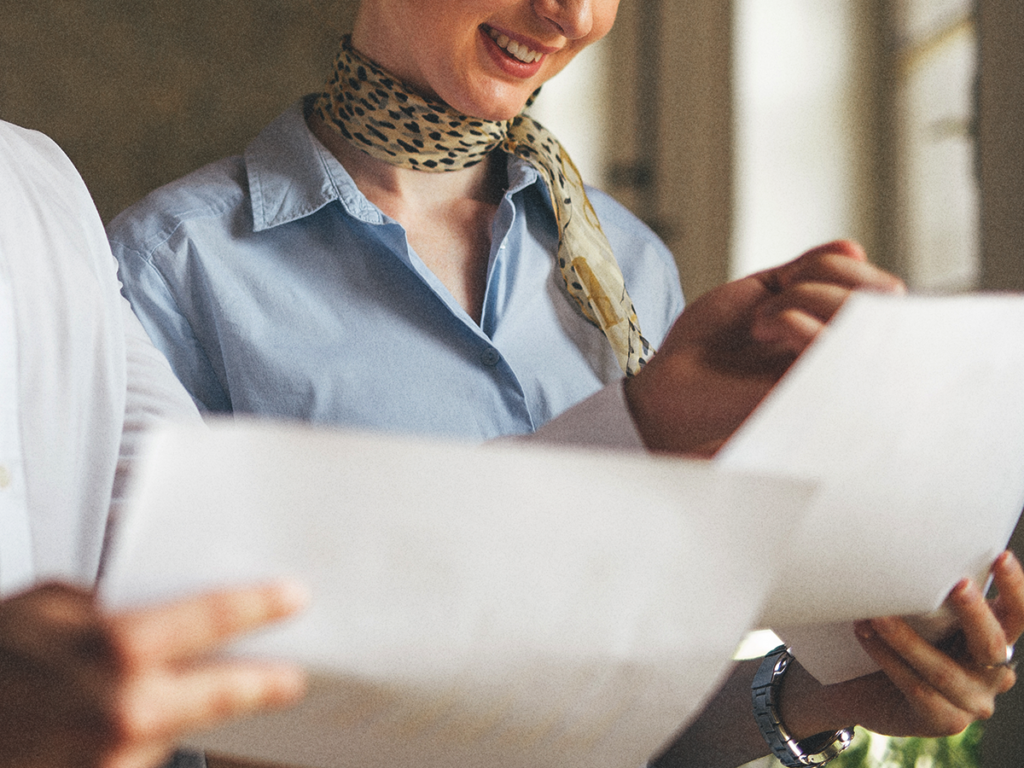 It's a Matter of Principle
A quick Google search will tell you that, in general, everyone agrees good logos are simple, clear, and  able to work in a myriad of contexts. These characteristics are key design principles. Here's how we approach these requirements.
Context
Logos need to be scalable so they work well whether they are really small or really big. Print and digital formats are both key in today's design environment. Whether you're putting your logo on a hat or a billboard, you want the image to be clear. Beyond that, you now need to think about how your logo will translate to photos, social media, video, and motion. What is the movement in the logo that could be animated? A good logo should be easy to implement across all these contexts.
Simplicity
Context also leads into simplicity—if a design is too complicated, it's not going to work well across contexts. Are the tiny details going to get muddy when the logo appears at a small size? Often people tend to include too many elements in a logo. We like to look at a design and see what can be removed to simplify it.
Color
Graphic designers would agree that logos should work well in monochrome (Learn why in this article). In fact, when we design a logo, we always start in black and white. The reason for this is because a really good logo works just as well in black and white as it does in color—it should never be completely dependent on color.
Typography
We think good typography is at the heart of a great logo. Many great logos are made of beautiful type and no icon. It's possible to have a logo with no type, but people connect to each other through words, so the way the words work is a huge part of the way a logo works. We need to look at how the type is handled and if it matches the heart and soul of the brand that we're trying to communicate.
The Design Says Something About You
One question to ask yourself is whether or not the character of your brand matches your logo. This is a huge piece of what makes a good logo. There should be something special and memorable about it. Your logo is something that speaks truly to what your brand represents.
Vector Files
A lot of logos are designed in softwares like Canva or Photoshop. The problem with using these platforms is that they don't allow you to create vector files. Because they don't lose quality over time, vector files are an essential for a good logo.
What Makes it Great? A Great Agency Knows.
Think about buying furniture. Furniture used to be a piece of art that was created to be functional, serve a purpose and be beautiful. And it was something that you lived with and filled with memories. These incredible pieces lived in your home forever and were passed down to future generations because it was built with such care that it had true value. We now live in a world where you can order furniture from Overstock.com. Wayfair, Ikea, and all of it is cheap stuff that might look cool but will not stand the test of time. In today's world, logos are like furniture. You have to decide if you want a quick fix or something that will last and add value to your business for years to come. We will always advocate for the long-term solution.
With that, know that you get what you hire. If you want a great logo, you should work with an agency that understands not only the principles and science behind design but also how people engage with design. You also need to work with someone who has an aesthetic understanding of the heart and soul of what you want to communicate. You want your logo to look like you, not like the designer you're working with.
Paula Scher talks about how this process starts with the conversations between designer and client, before anything is designed, and we couldn't agree more. It's why we start with building trust with our partners through a detailed discovery process.

What if You Don't Have a Good Logo?
If you are reading this and realizing that your logo isn't great…it's ok! Whenever we have conversations about rebrands, we always start by analyzing the trust factor. If you have a logo that isn't great in terms of design but your target audience already has a lot of trust in it, we encourage a brand refresh rather than a full rebrand. Basically this means we take your existing logo and tweak it so it still feels true to the original, trusted brand.
If your logo doesn't have a lot of trust, either because of negative experiences or because it's just unknown, that's when we do a rebrand. We take a step back and figure out the heart behind the brand and how to communicate that in a more accurate way. Not sure if you need a refresh or rebrand? Take our quiz to find out!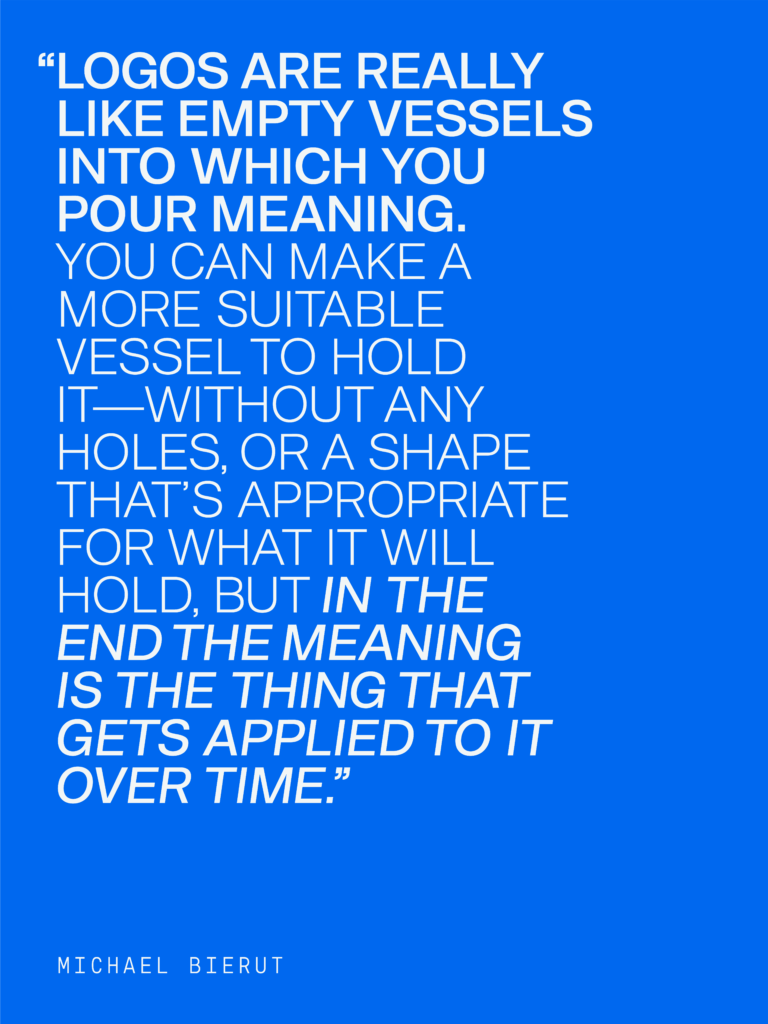 Are You Ready to Talk About Your Logo?
We love guiding our partners through the brand journey. If you want to look objectively at what makes a good logo for your organization with an agency that values relationships, we're here for you! To learn more about our process and services, visit our website. Then, when you're ready to get started, reach out! We can't wait to hear from you.