I'm not the brightest ray of sunshine in the morning. The energy that drives my late night creativity disappears as I sleep, and by morning, I find myself lacking motivation to jump back into life.
Whether you're a night owl like I am or an early morning fan, we all face times when life feels overwhelming and the thought of taking that first look at our task lists creates a sense of dread. It's in these moments that we want to feel a quick sense of accomplishment with what feels like an insurmountable list. The things that matter most can easily fall to the bottom of our task lists……. again and again.
One of the tasks that often gets crowded out is sharing our mission. While we all agree that it's important to "get the word out," many of us struggle to allocate time, authority, or resources to communicate and market effectively. Immediate to-dos crowd our task list. Urgent requests distract us. Even if we're productive and effectively managing our time, meetings, projects, and good things demand our attention. With so much on our plates, it becomes difficult to make our mission known and move it forward.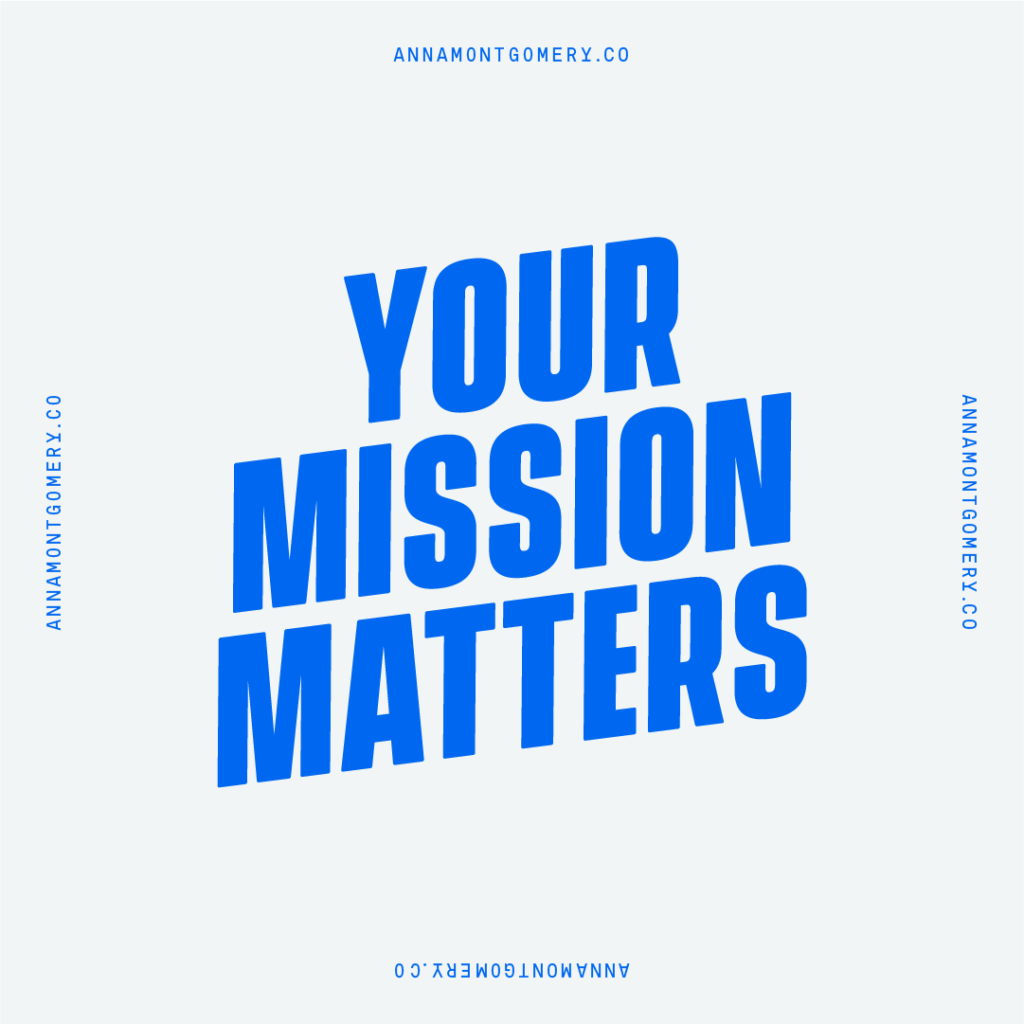 Anna Montgomery & Co believes your mission matters. It needs to be shared and communicated so you can build a better world by engaging and impacting your communities.
In his interview with Peter Drucker, author and marketing expert Philip Kotler explains, "Many organizations are very clear about the needs they would like to serve, but they often don't understand these needs from the perspective of the customers. They make assumptions based on their own interpretation of the needs out there." (Drucker, 1990, p. 75) At the heart of it, the problem isn't just neglecting our communications and marketing; the problem is we forget to think about our audience.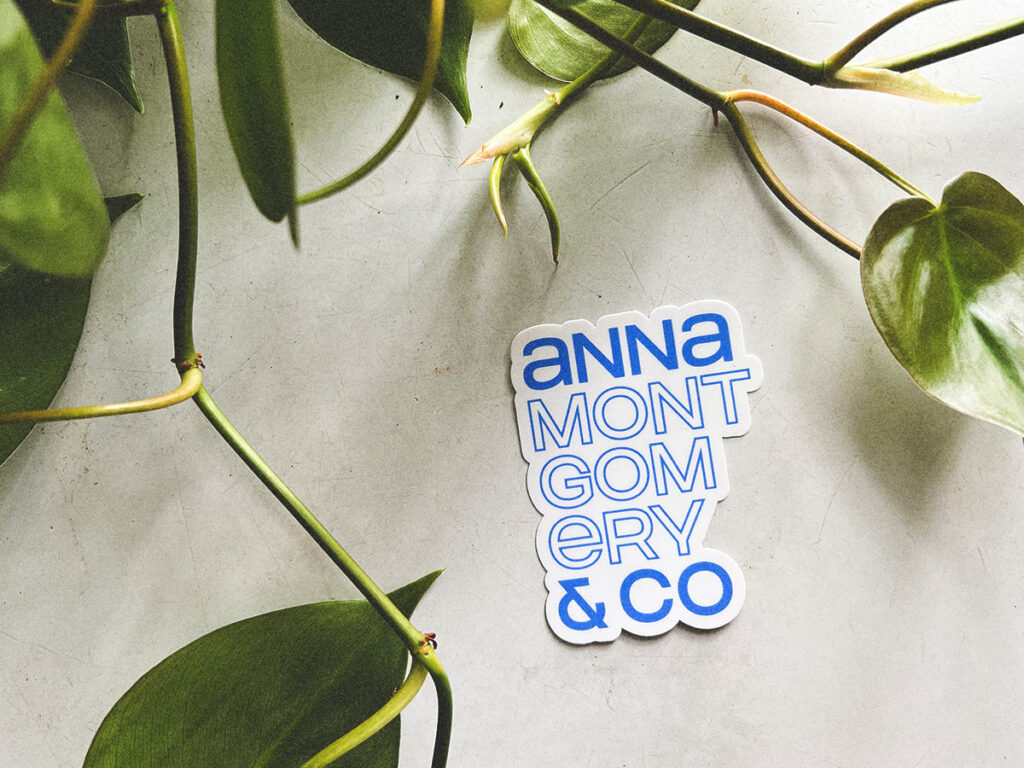 That's why we're here. We're here to help you understand your audience and build trust with them through effective brands, communications, and marketing.
Maybe you need a new brand or a brand refresh—Great, we're eager to meet with you, brainstorm about your vision and goals, and translate that into an easily recognizable visual representation of your organization or business.
Perhaps you've noticed that your website isn't really cutting it—Don't worry, we can help you with that by building a website, either from scratch or from a template, to ensure that your brand is accessible and visible online. We'll make sure it's easy for you to edit. too, so you don't have to wonder if your page will become a victim of the internet graveyard.
There's also the possibility that you're having a hard time reaching your target audience—We can help with that too. Whether you need to launch a social media campaign, make your emails more engaging, or simply find a way to garner attention, we've got you covered.
Ultimately, we're here for a very simple reason—to empower mission-driven people, like you, to cultivate trust and communicate honestly through kind and creative brands.
––––––––
Drucker, P. F. (1990). Managing the nonprofit organization: Principles and practices. New York, NY: HarperCollins Publishers.