Who We Are
In technical terms, we're a good team and use our robust skillset to offer you a wide range of support. In regular terms, we just get along really well, and we figured it would be helpful for you to know a little bit about us before we work with you.
Our Values
Start with Trust
Trust is the glue of our relationships. We cultivate deep trust by listening wholeheartedly, communicating clearly, and leading proactively.
Bring the Joy
Wherever we go, we bring the fun. We celebrate every win—even the small ones! And we look for opportunities to surprise and delight people.
Coach Kindly
We empower people to grow their dreams and achieve their goals by coming alongside them. Always kind, we coach honestly, manage challenges calmly, and live generously.
Live Optimistically
We hold a simple but grounded belief in the goodness and potential of ideas, people, and projects. This optimism drives us to work hard, live bravely, and focus on what matters most in life.
Plan & Adapt
We're planners who love change. We write plans in pencil and execute them in pen. Connecting authentically means we plan strategically, but always look for ways to creatively adapt to more effectively reach people.
FOUNDER & BRAND STRATEGIST
FOUNDER & BRAND STRATEGIST
Anna Montgomery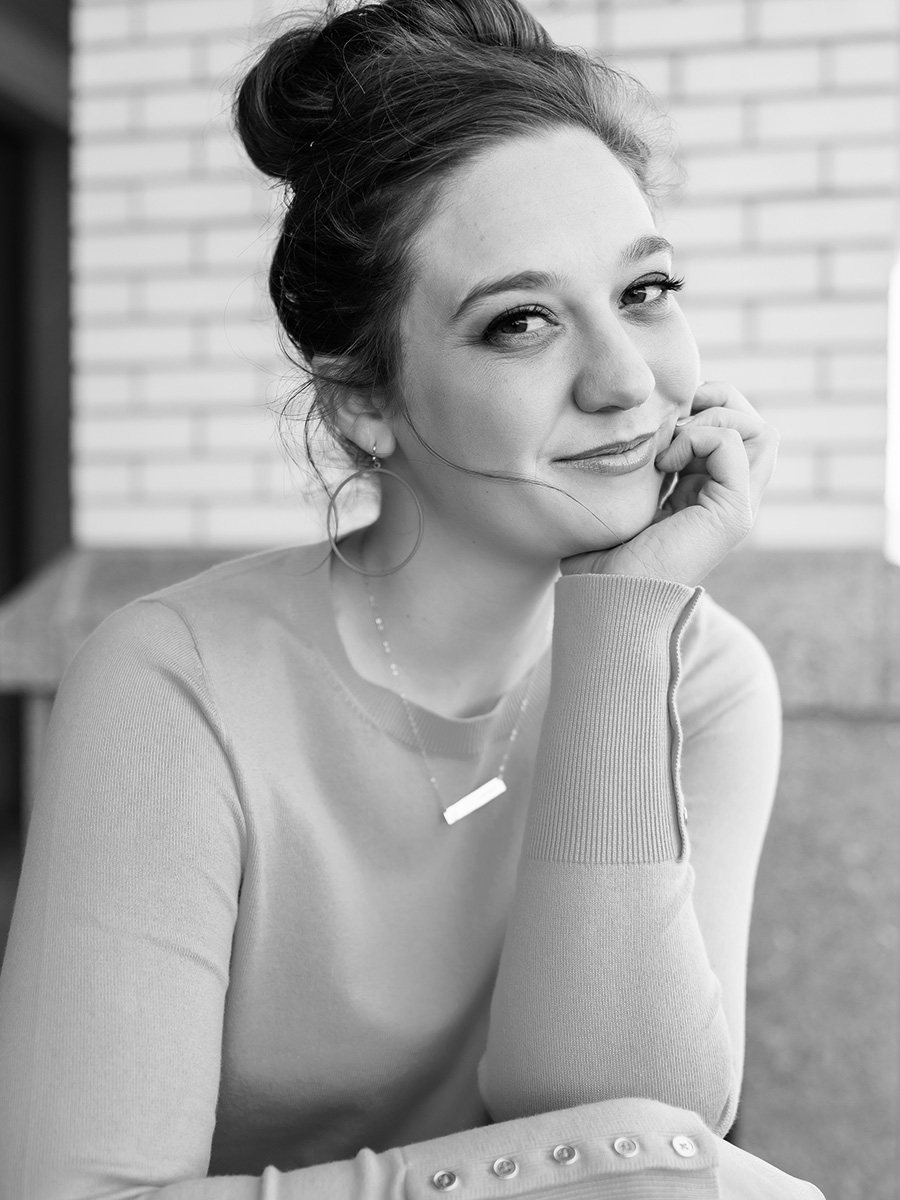 FOUNDER & BRAND STRATEGIST
The titular "Anna" of Anna Montgomery & Co, Anna is our lead brand strategist and graphic designer. 
For more than 12 years, she has helped small businesses, nonprofits, churches, and individuals reach their audiences more effectively through creative branding and communications. With degrees in graphic design and nonprofit leadership, she brings a passion for design perfection together with a strategic understanding of the unique contexts and challenges nonprofits experience. She sets creative direction through foundational conversations to ensure a brand, website, or marketing campaign support a vision that will reach a target audience. Anna loves collaborating with people to figure out their big-picture goals and then attain them through a workable strategy. In the early stages of these partnerships, Anna helps people creatively stretch themselves and realize they can achieve even greater success in their mission than they might have hoped. As she puts it, "Through the process of working with us, I want clients to feel like they have a partner who's wholeheartedly invested in helping them moving their mission forward." As a Myers-Briggs Type Indicator© coach and avid reader of Harvard Business Review, Anna is committed to improvement, both of herself and those she works with. When she isn't working, she is often spending time with her dog Flynn or tending to her 45 (and counting!) houseplants.
ANNA@ANNAMONTGOMERY.CO
CHIEF OF STAFF
Lily Shanks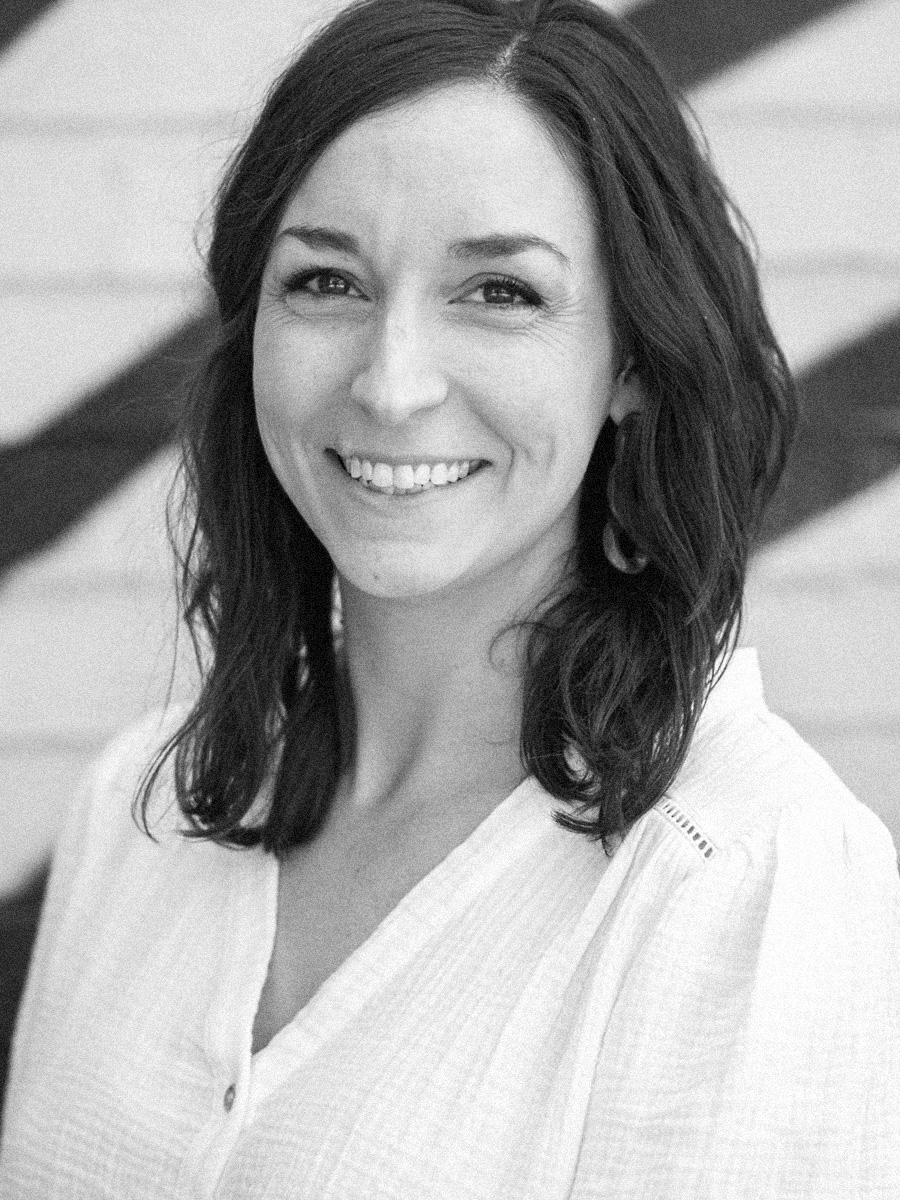 CHIEF OF STAFF
Lily has the best of both worlds as she coordinates with both our team and the people we serve to ensure that everything runs smoothly.
Lily's job is really about making the right connections at the right time, and her relationality positions her to do so by considering small logistical details. As she describes it, "It's truly a delight to learn our people's needs and deadlines, as well as ensure our team has the resources they need to create truly beautiful and effective products."
Essentially, Lily keeps Anna Montgomery & Co moving like a well-oiled machine, but she is also a big reason it doesn't start to feel like a machine. Through her attention to people's needs, she makes certain that we are all able to give our best without burnout, and she makes a point of keeping people up to date on where their projects are at so they can rest easy!
Outside of work, she enjoys spending time with her husband and three children. She also likes running and old impractical houses. 
LILY@ANNAMONTGOMERY.CO
CLIENT RELATIONS DIRECTOR
CLIENT RELATIONS DIRECTOR
Abigail Richardson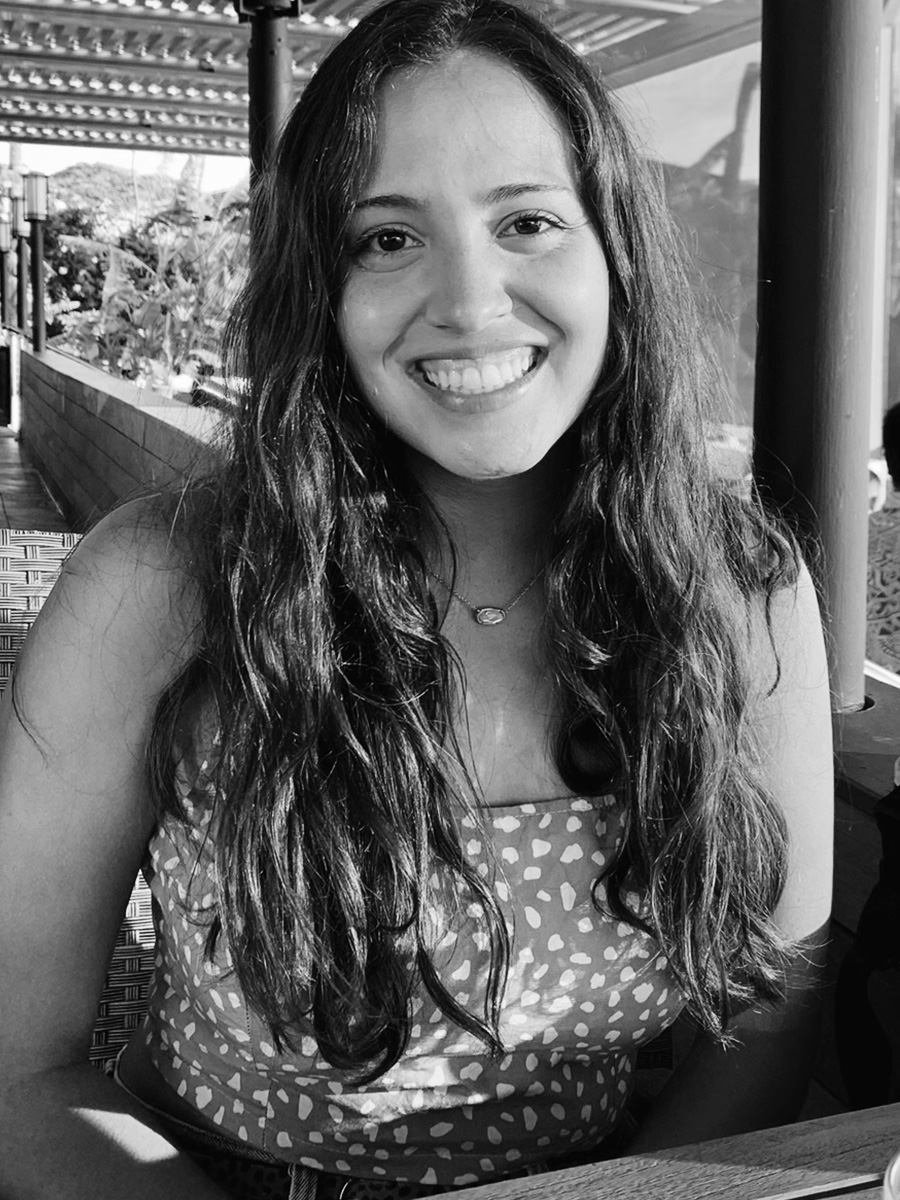 CLIENT RELATIONS DIRECTOR
As our Client Relations Director, Abigail builds the relationships that help clients imagine the "what-ifs" that lead to growth. Abigail didn't always consider herself a creative, but when she began to rethink creativity as more than just drawing and painting, she realized that it can be applied to every part of life, even if it's as simple as trying something new. In her role at Anna Mo & Co, Abigail helps clients take the first steps in a similar journey as they begin to rethink the potential in their organization's mission as they look beyond simply a new brand or website. In her own words, "I also want them to feel empowered to continue to implement their new tools themselves! Everyone can do it!" All brands are built on relationships, which is why Abigail makes a point of ensuring that clients start their relationship with us on the right foot. And that begins with honesty, like being honest about how she is afraid of butterflies but not giant cats—she's played with lions and tigers (no word on bears, oh my). And how she's an expert latte artist. And now since getting married, she's begun to watch golf.
ABIGAIL@ANNAMONTGOMERY.CO
PROJECT & RELATIONSHIP MANAGER
PROJECT & RELATIONSHIP MANAGER
Rachel Lohnes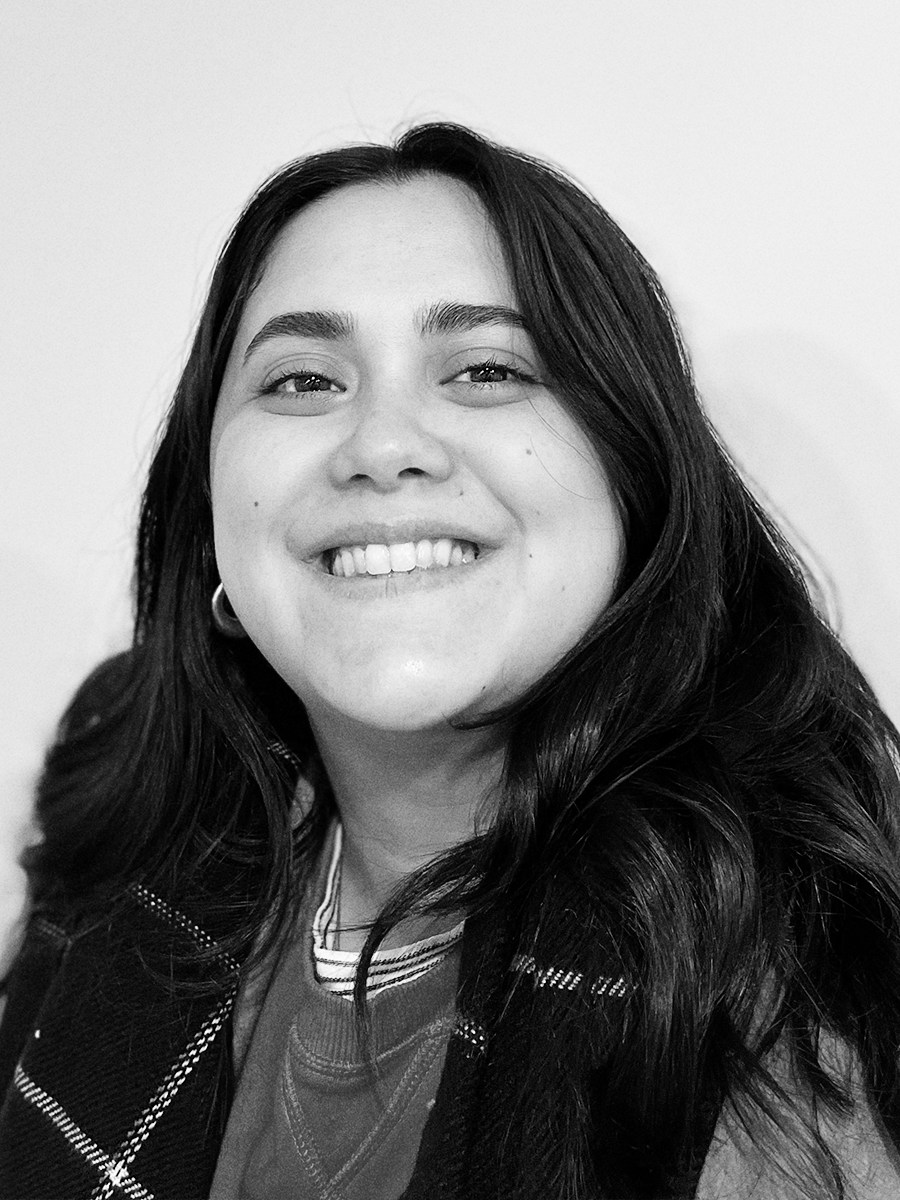 PROJECT & RELATIONSHIP MANAGER
Rachel is Anna Montgomery & Co's Project & Relationship Manager, which essentially means that if the team was at a pool party, she would be the person making sure that everyone had sunscreen and water wings. She ensures that team members and clients have the information they need and a solid plan in place so that everyone's work can go efficiently. Her work is sustained by an analytical creativity, which she uses to effectively build trust with clients through transparency. In her words, "each opportunity that I am given to create forces me to challenge myself, solve problems, and ultimately, know myself better and what I'm capable of." She excels at breaking giant tasks into manageable pieces, which gives clients the space to track their project as they see us collaborate to implement their vision in real time. Rachel proudly represents her childhood home of Hawai'I, and she's only fourteen states away from completing her fifty-state checklist. When she isn't creating detailed game plans for Anna Montgomery & Co, you can find her either checking off films on her watchlist and writing reviews on Letterboxd or stretching her culinary skills by trying new recipes.
RACHEL@ANNAMONTGOMERY.CO
MARKETING STRATEGIST
Hannah Leifheit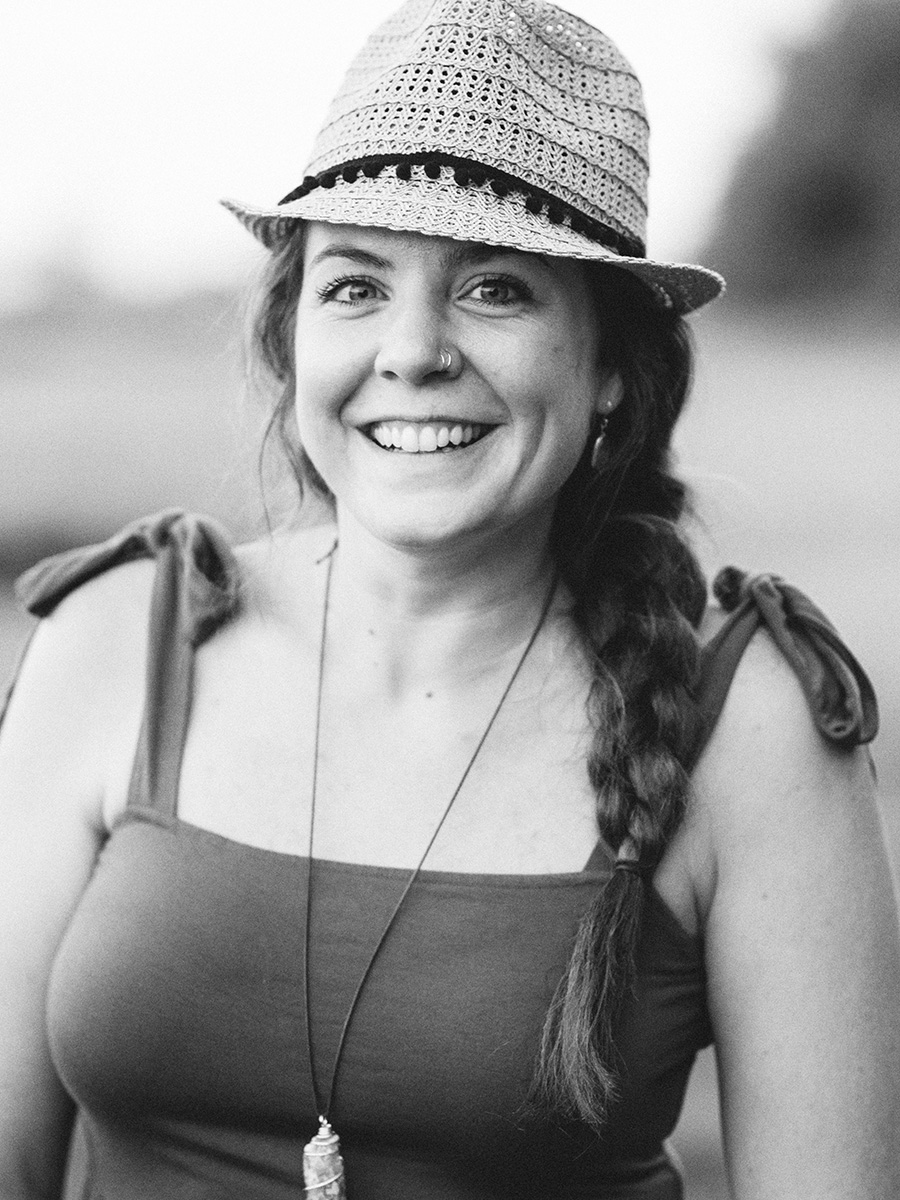 MARKETING STRATEGIST
Hannah is excited about listening to goals and letting people know that she can and will make them a reality.
Hannah knows that we can often get caught up in the mundanity of day-to-day life, but creativity is a way to break that cycle. In her work as a Marketing Strategist, Hannah brings that enthusiasm to her conversations with the people she works with. As Hannah puts it, "I want them to feel heard in their vision and met in their drive."
Perhaps surprisingly, Hannah views marketing as being largely comprised of listening. She listens to what people want to communicate, and she helps people listen to their audience so that they can better communicate with them. It's like the circle of life, but for listening. Ultimately, by the end of a project, she wants people to feel confident and capable of implementing their brand in sustained marketing.
Outside of her time at Anna Montgomery & Co, Hannah is a voracious reader—one year she finished 182! She also enjoys writing, and is currently working on a memoir which she hopes to have published in the next few years.
HANNAH@ANNAMONTGOMERY.CO
SOCIAL MEDIA MANAGER
Emma Smith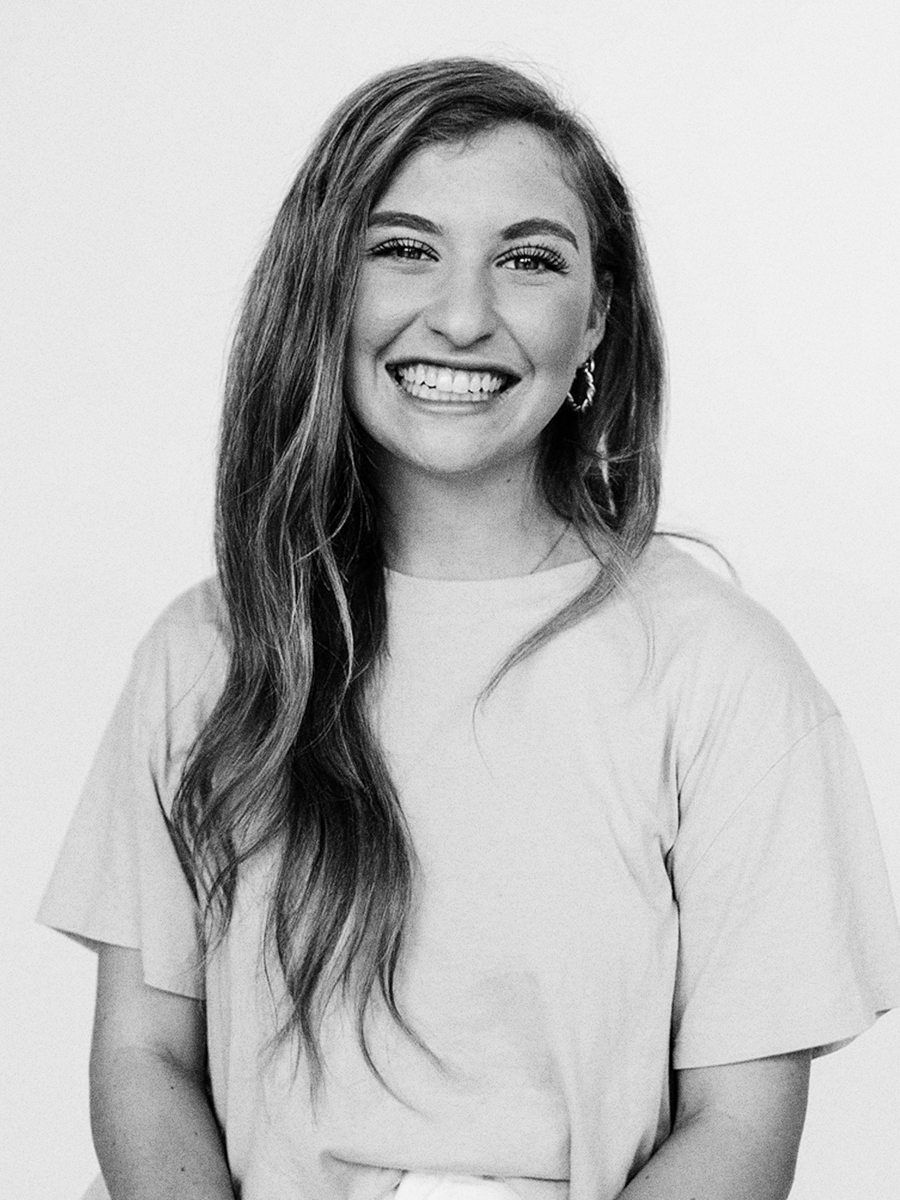 SOCIAL MEDIA MANAGER
As our Social Media Manager, Emma is at the forefront of our mission to build trust by communicating the Anna Montgomery & Co vision with honesty and joy. She strives to add a personal touch to everything she does because her work is relational. As she puts it, "You can't know someone without first spending time with them!" At the heart of her mindset is a passion for creativity, and she enjoys navigating the ever-shifting challenge of creating content that connects. She hopes that her excitement will be felt and shared by the people she works with, and she wants them to know that they are heard and equipped to implement their own creative visions, regardless of what they are. Ultimately, though, she believes that social media is more than the sum of its parts, and she strives to ensure that the platform always highlights relationships instead of distracts from them. In her spare time, you can try to catch her searching for the perfect bagel in NYC, but she also runs half-marathons, so good luck.
EMMA@ANNAMONTGOMERY.CO
CLIENT STRATEGIST
Debbie Armbruster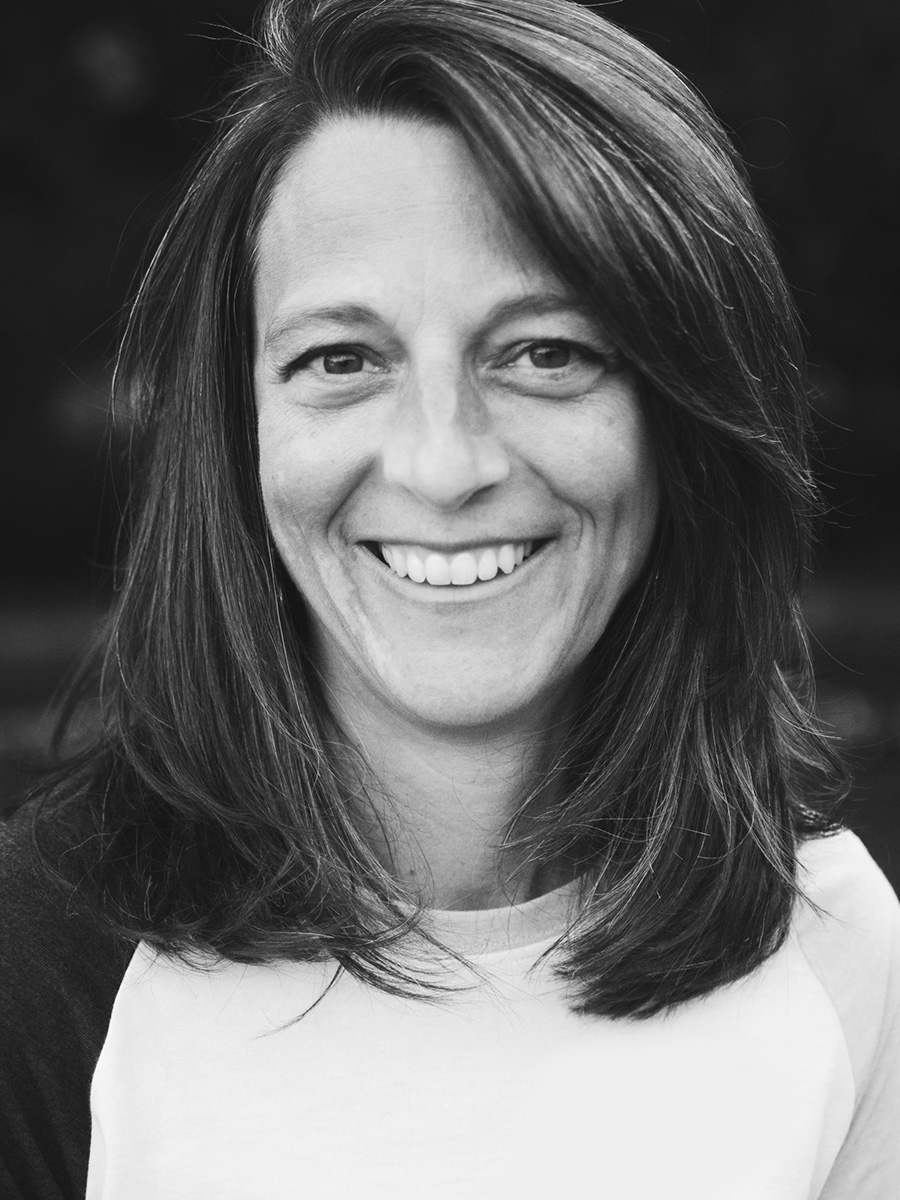 CLIENT STRATEGIST
As a Client Strategist, Debbie is excited about helping people find the "why" underneath the "what" of their vision. Debbie is energized by imagined possibilities—She loves to build and nurture trust-centric relationships with potential clients as they consider whether Anna Montgomery & Co is the right fit for them. She explains, "I am passionate about restoring things that are broken, making them things of beauty for others to enjoy." That's the mindset she brings to her role as the Client Relations Director, as she looks beyond what isn't working for a client and instead broadens their vision for communicating what is working. She is excited by the prospect of helping others overcome challenges, and she's energized by facilitating transformation to bring about growth. Debbie is a big-picture thinker with the mind of a researcher, so she enjoys meeting with people, developing a clear picture of their vision, and using that as a starting point to help them articulate a step-by-step plan for the future. When she isn't working, Debbie is an avid reader. She once reached the library limit of 125 books checked out at a time!
DEBBIE@ANNAMONTGOMERY.CO
VISION STRATEGIST
Brice Montgomery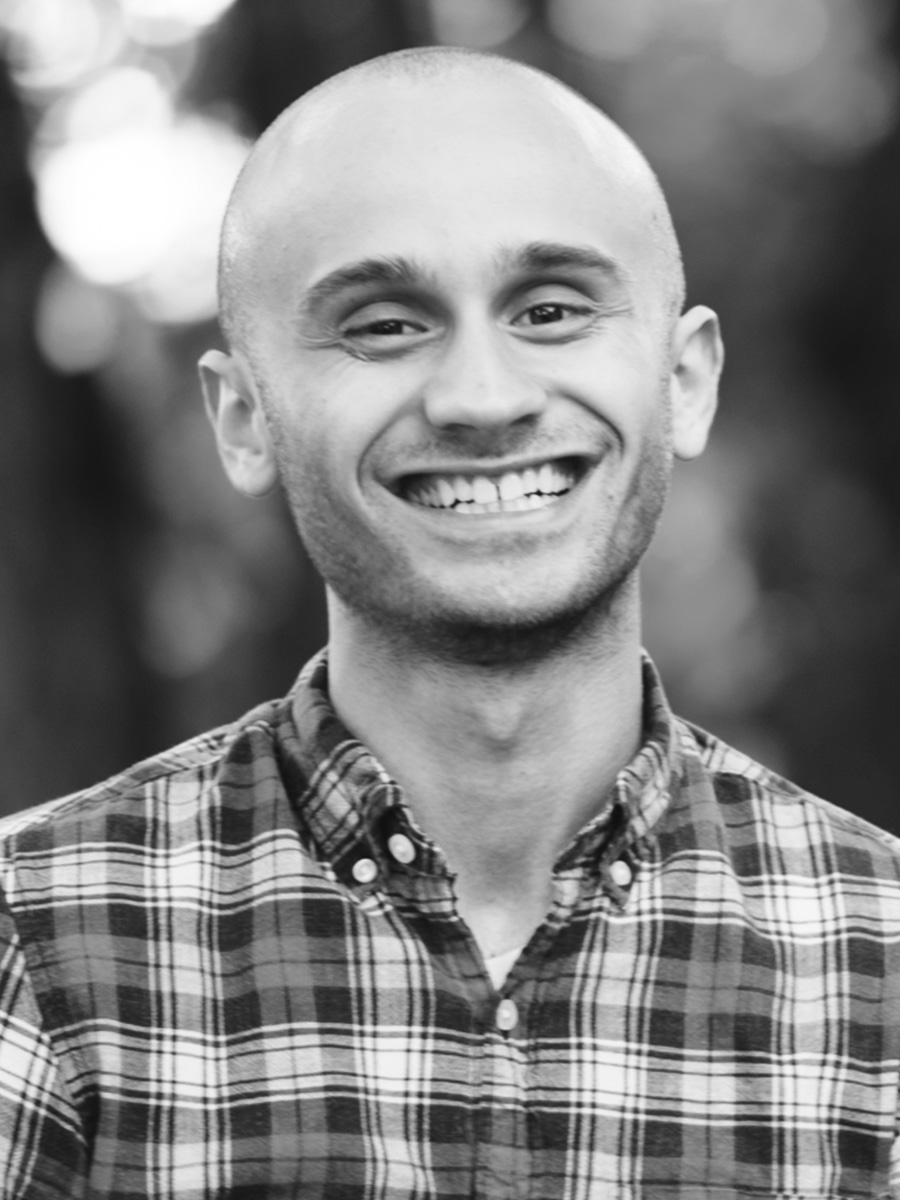 VISION STRATEGIST
As a Vision Strategist, Brice likes to think through how messages are best framed for different audiences and purposes.
Brice draws from his background in linguistics to think creatively about how a given message will be received. As he explains, "Communication is always an act of translation, and navigating the space between communicator and listener requires its own kind of creativity." Brice recognizes the importance of messaging with a generous ear, preemptively addressing the questions that an audience may have.
Brice's role on our team centers around written communication, and he is excited about finding ways to make messages more accessible, whether that is through writing content or offering tips and feedback on how to strengthen pre-existing content. Ultimately, his goal is to inspire confidence in your brand and your ability to communicate it with clarity. 
Outside of his work for Anna Montgomery & Co, Brice enjoys reading memoirs, writing essays, and attempting to perfect his croissant skills. 
BRICE@ANNAMONTGOMERY.CO
CONTENT STRATEGIST
Amelia Gray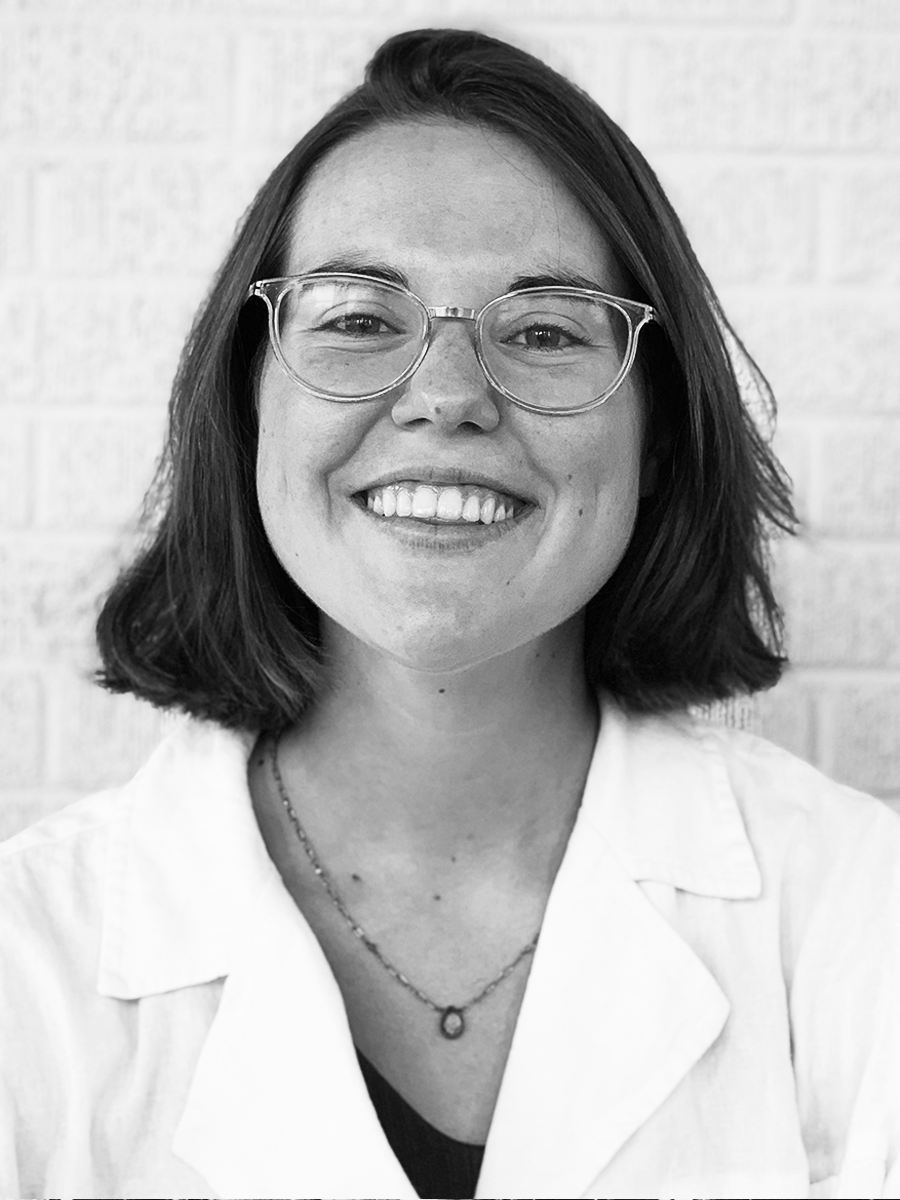 CONTENT STRATEGIST
Amelia loves connecting with people through language.
As a content strategist for the Anna Montgomery & Co team, she is always looking for ways to to find the right word. As she puts it, "It's less about the specifics—blog posts, emails, promotional writing, etc.—and more about making our mission accessible to our clients and partnering with them to do the same for theirs." It's easy to get caught up in the novelty of creating something new, but Amelia has a unique proclivity for revisiting her work and digging deeper to find something even more creative—a skill that she loves sharing with people she writes for as she shows them her step-by-step writing process. In doing so, she hopes that people can begin to view creativity as accessible and recognize their own potential.
Amelia's creativity isn't limited to her work— in her spare time, she enjoys birdwatching, and she's working on developing her Spanish and affinity for country music.
amelia@annamontgomery.co
CONTENT STRATEGIST
Joe Lloyd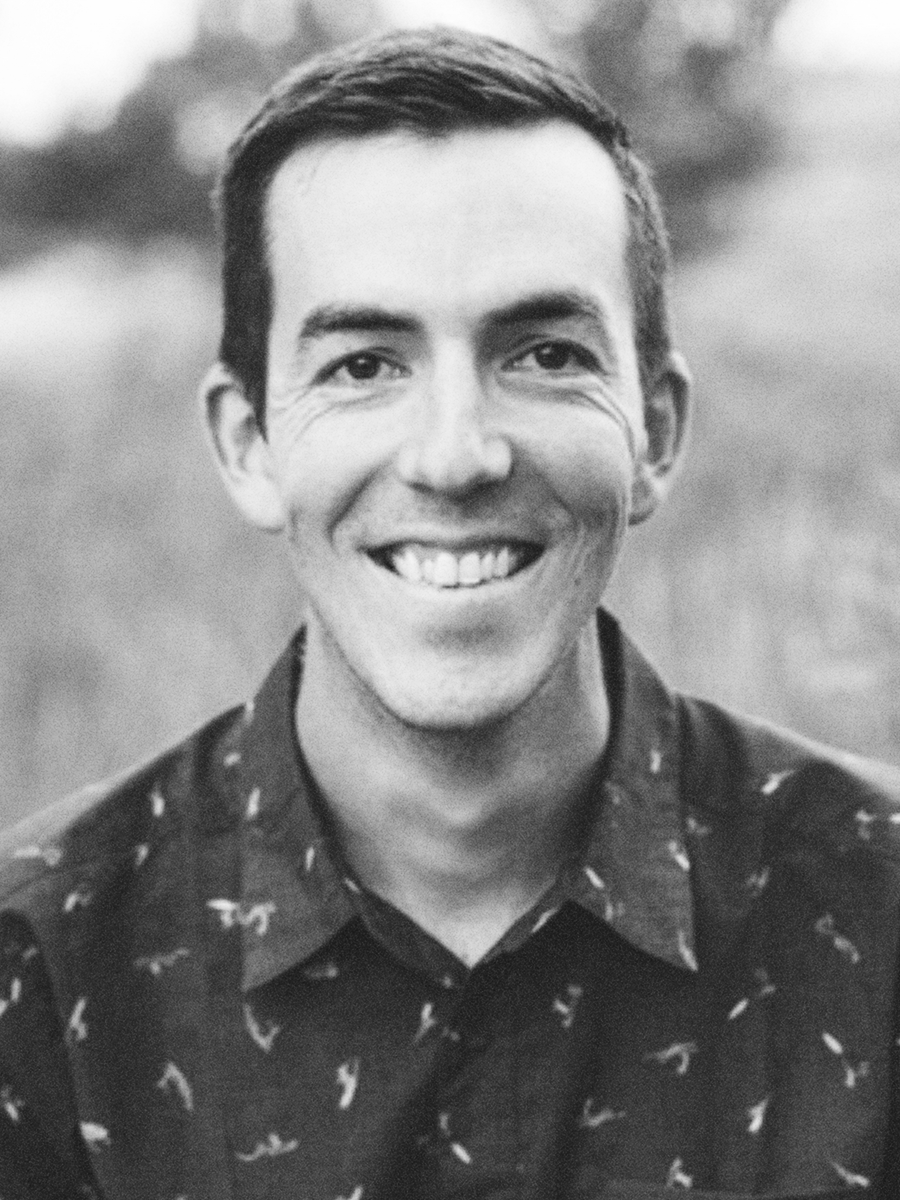 CONTENT STRATEGIST
Joe is a Content Strategist, and he describes his job as capturing the imagination of anybody who encounters his writing. More specifically, though, he wants collaborators to feel courageous in their ambitions for their organization and its mission. Joe is one of our power players, and not just because he's a great writer—His background is as a pastor, a navigator of nonprofits, and a frequenter of small businesses, so he has great insight into how to help everyone. Joe also views creativity as an opportunity to step back and focus on what really matters. In his words, "It takes me time to calm down, focus, and detach a little bit from the noise and chaos of life. Creativity helps me unlock parts of my personality that are usually just beneath the surface." When he collaborates with other people, he hopes they feel the same potential, and he wants them to feel like they have a clearer sense of purpose in how to move their mission forward. In his spare time, Joe can be found exercising his comprehensive knowledge of 90s Christian music or his compulsion to run—he once ran a hundred-mile race.
joe@annamontgomery.co
JUNIOR DESIGNER
Kyra Morgan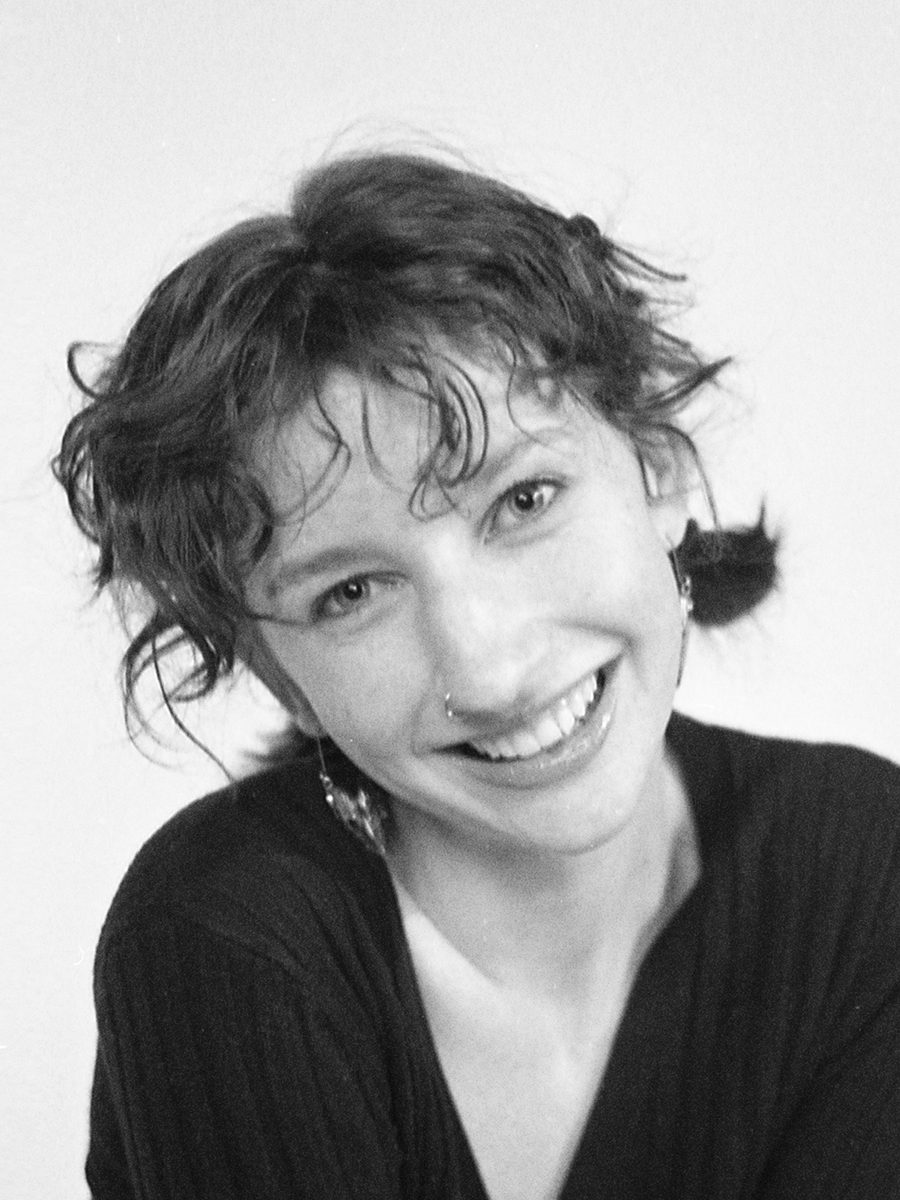 JUNIOR DESIGNER
As a junior designer at Anna Mo & Co, Kyra is responsible for seeing what other people can't and summoning it into existence, and she always finds a way to take a creative concept and push it beyond what seems possible. She views design as an opportunity for connection and honest communication, and that's the space she wants to invite clients into. For Kyra, design isn't just a skill—it's a practice of sharpening her skills. In her words, " Once I finish whatever endeavor I may have, it's always so rewarding to look back at the long and winding creative journey I took to get there, and take stock of what I've learned through the process." Clients who work with Kyra will receive a finished design that honors their voice by extending it in new directions. Two fun facts about Kyra are that she's a charcuterie master and that she rewatches The Lord of the Rings annually with her sisters—you'll have to ask her whether or not it's the extended version.
KYRA@ANNAMONTGOMERY.CO
GRAPHIC DESIGNER
Jess St. Onge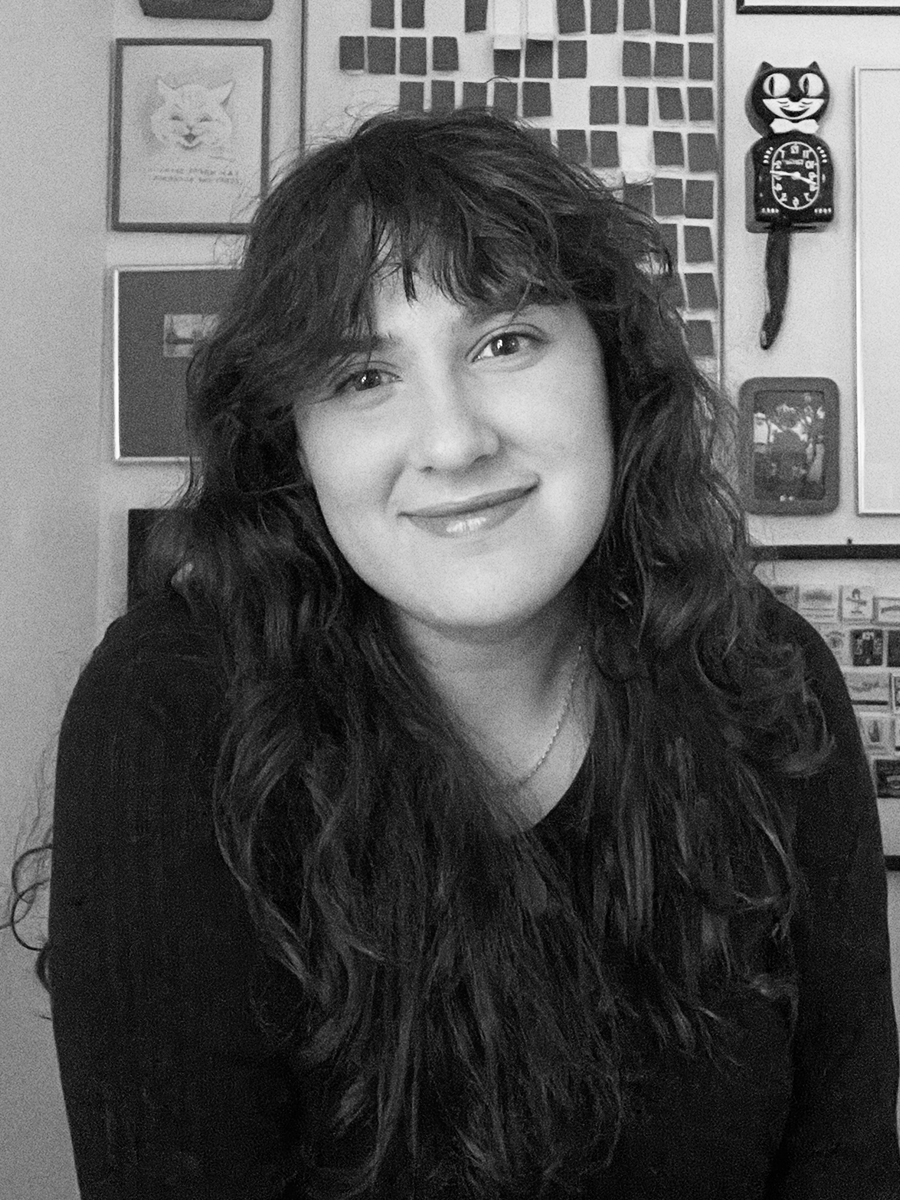 GRAPHIC DESIGNER
As a graphic designer, Jess often leads the way in shaping how people feel after encountering a client's brand for the first time. She enjoys the balancing act of pushing a brand in new directions to elevate it beyond what previously seemed possible, all while keeping the familiar "heart" of an organization. In Jess's words, "When I design, I want clients to know and feel that they are truly seen. Their mission and vision—the real reason their business/project exists—is at the center of my design, and I will do extensive research to achieve that." With her penchant for aesthetics and her eye for color, clients can expect to be surprised in the best way as Jess finds new ways to express who they are. In her free time, Jess is either throwing pottery or speed thrifting—hitting every thrift store in a ten-mile radius of a random location as quickly as possible. It's truly an impressive feat.
JESS@ANNAMONTGOMERY.CO
Ready?
Want to learn more & connect with us? Reach out so we can get started!