Who We Are
In technical terms, we're a good team and use our robust skillset to offer you a wide range of support. In regular terms, we just get along really well, and we figured it would be helpful for you to know a little bit about us before we work with you.
Our Values
Start with Trust
Trust is the glue of our relationships. We cultivate deep trust by listening wholeheartedly, communicating clearly, and leading proactively.
Bring the Joy
Wherever we go, we bring the fun. We celebrate every win—even the small ones! And we look for opportunities to surprise and delight people.
Coach Kindly
We empower people to grow their dreams and achieve their goals by coming alongside them. Always kind, we coach honestly, manage challenges calmly, and live generously.
Live Optimistically
We hold a simple but grounded belief in the goodness and potential of ideas, people, and projects. This optimism drives us to work hard, live bravely, and focus on what matters most in life.
Plan & Adapt
We're planners who love change. We write plans in pencil and execute them in pen. Connecting authentically means we plan strategically, but always look for ways to creatively adapt to more effectively reach people.
FOUNDER & BRAND STRATEGIST
FOUNDER & BRAND STRATEGIST
Anna Montgomery
FOUNDER & BRAND STRATEGIST
The titular "Anna" of Anna Montgomery & Co, Anna is our lead brand strategist and graphic designer. 
For more than 12 years, she has helped small businesses, nonprofits, churches, and individuals reach their audiences more effectively through creative branding and communications. With degrees in graphic design and nonprofit leadership, she brings a passion for design perfection together with a strategic understanding of the unique contexts and challenges nonprofits experience. She sets creative direction through foundational conversations to ensure a brand, website, or marketing campaign support a vision that will reach a target audience. Anna loves collaborating with people to figure out their big-picture goals and then attain them through a workable strategy. In the early stages of these partnerships, Anna helps people creatively stretch themselves and realize they can achieve even greater success in their mission than they might have hoped. As she puts it, "Through the process of working with us, I want clients to feel like they have a partner who's wholeheartedly invested in helping them moving their mission forward." As a Myers-Briggs Type Indicator© coach and avid reader of Harvard Business Review, Anna is committed to improvement, both of herself and those she works with. When she isn't working, she is often spending time with her dog Flynn or tending to her 45 (and counting!) houseplants.
ANNA@ANNAMONTGOMERY.CO
PROJECT & RELATIONSHIP MANAGER
PROJECT & RELATIONSHIP MANAGER
Lily Shanks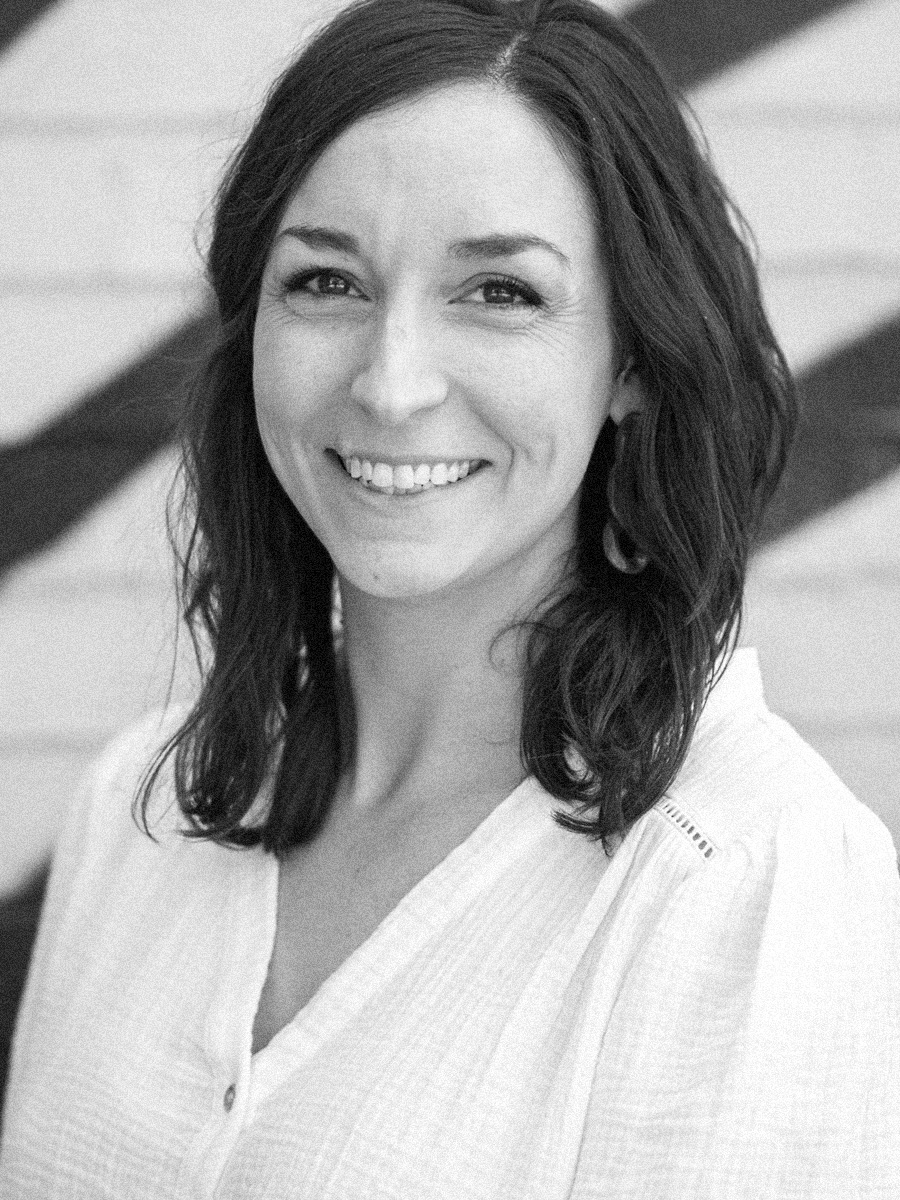 PROJECT & RELATIONSHIP MANAGER
Lily has the best of both worlds as she coordinates with both our team and the people we serve to ensure that everything runs smoothly.
Lily's job is really about making the right connections at the right time, and her relationality positions her to do so by considering small logistical details. As she describes it, "It's truly a delight to learn our people's needs and deadlines, as well as ensure our team has the resources they need to create truly beautiful and effective products."
Essentially, Lily keeps Anna Montgomery & Co moving like a well-oiled machine, but she is also a big reason it doesn't start to feel like a machine. Through her attention to people's needs, she makes certain that we are all able to give our best without burnout, and she makes a point of keeping people up to date on where their projects are at so they can rest easy!
Outside of work, she enjoys spending time with her husband and three children. She also likes running and old impractical houses. 
LILY@ANNAMONTGOMERY.CO
CLIENT RELATIONS DIRECTOR
CLIENT RELATIONS DIRECTOR
Debbie Armbruster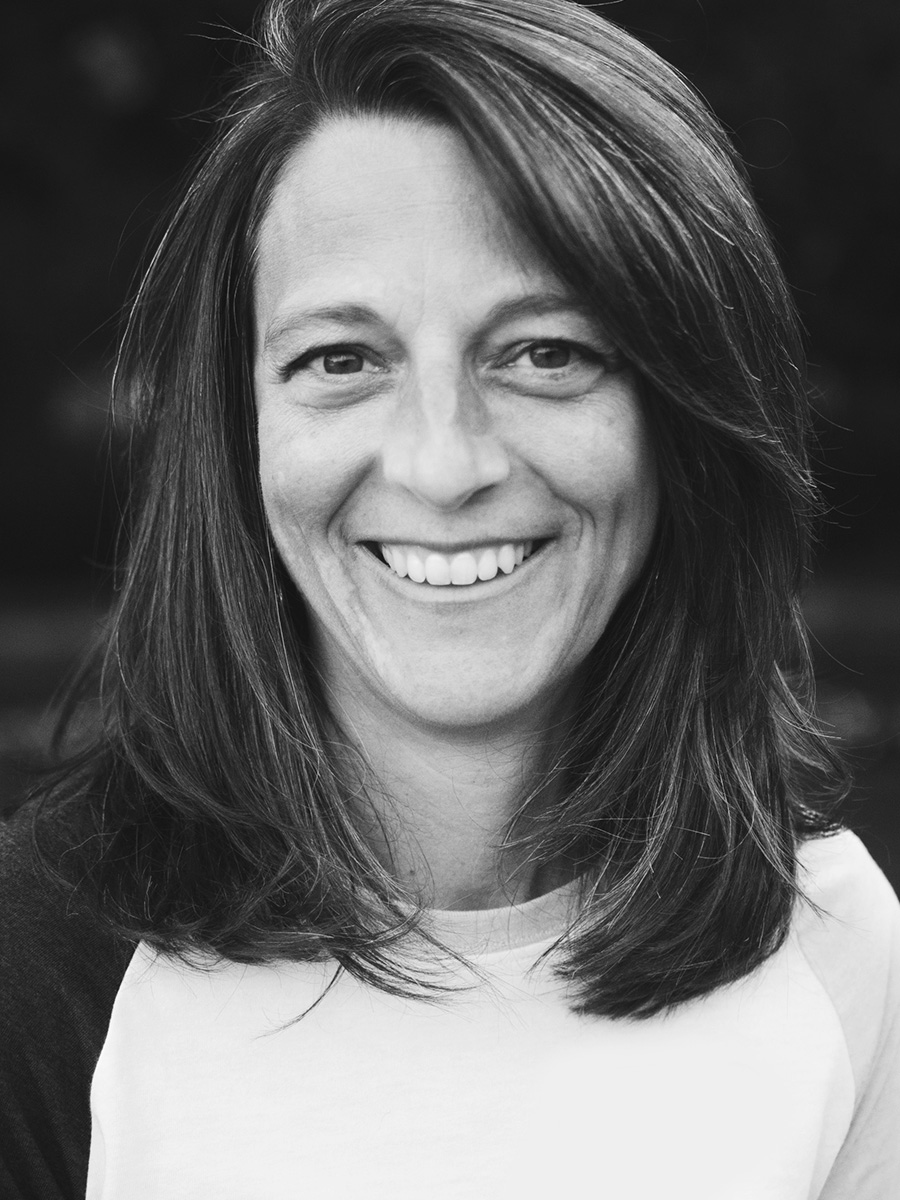 CLIENT RELATIONS DIRECTOR
As our Client Relations Director, Debbie is excited about helping people find the "why" underneath the "what" of their vision. Debbie is energized by imagined possibilities—She loves to build and nurture trust-centric relationships with potential clients as they consider whether Anna Montgomery & Co is the right fit for them. She explains, "I am passionate about restoring things that are broken, making them things of beauty for others to enjoy." That's the mindset she brings to her role as the Client Relations Director, as she looks beyond what isn't working for a client and instead broadens their vision for communicating what is working. She is excited by the prospect of helping others overcome challenges, and she's energized by facilitating transformation to bring about growth. Debbie is a big-picture thinker with the mind of a researcher, so she enjoys meeting with people, developing a clear picture of their vision, and using that as a starting point to help them articulate a step-by-step plan for the future. When she isn't working, Debbie is an avid reader. She once reached the library limit of 125 books checked out at a time!
DEBBIE@ANNAMONTGOMERY.CO
PROJECT MANAGER
Rachel Lohnes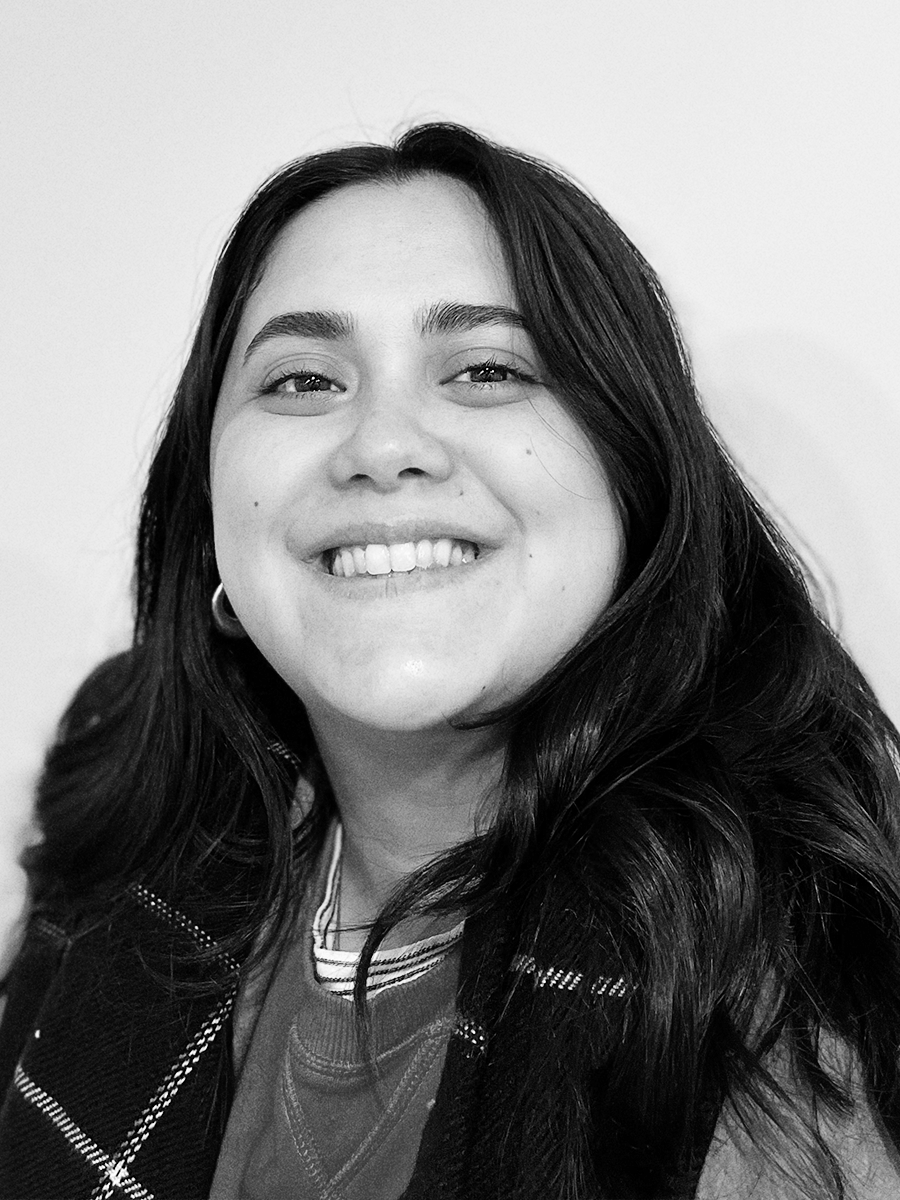 PROJECT MANAGER
Rachel is Anna Montgomery & Co's project manager, which essentially means that if the team was at a pool party, she would be the person making sure that everyone had sunscreen and water wings. She ensures that team members and clients have the information they need and a solid plan in place so that everyone's work can go efficiently. Her work is sustained by an analytical creativity, which she uses to effectively build trust with clients through transparency. In her words, "each opportunity that I am given to create forces me to challenge myself, solve problems, and ultimately, know myself better and what I'm capable of." She excels at breaking giant tasks into manageable pieces, which gives clients the space to track their project as they see us collaborate to implement their vision in real time. Rachel proudly represents her childhood home of Hawai'I, and she's only fourteen states away from completing her fifty-state checklist. When she isn't creating detailed game plans for Anna Montgomery & Co, you can find her either checking off films on her watchlist and writing reviews on Letterboxd or stretching her culinary skills by trying new recipes.
RACHEL@ANNAMONTGOMERY.CO
CLIENT RELATIONS MANAGER & MARKETING STRATEGIST
CLIENT RELATIONS MANAGER & MARKETING STRATEGIST
Hannah Leifheit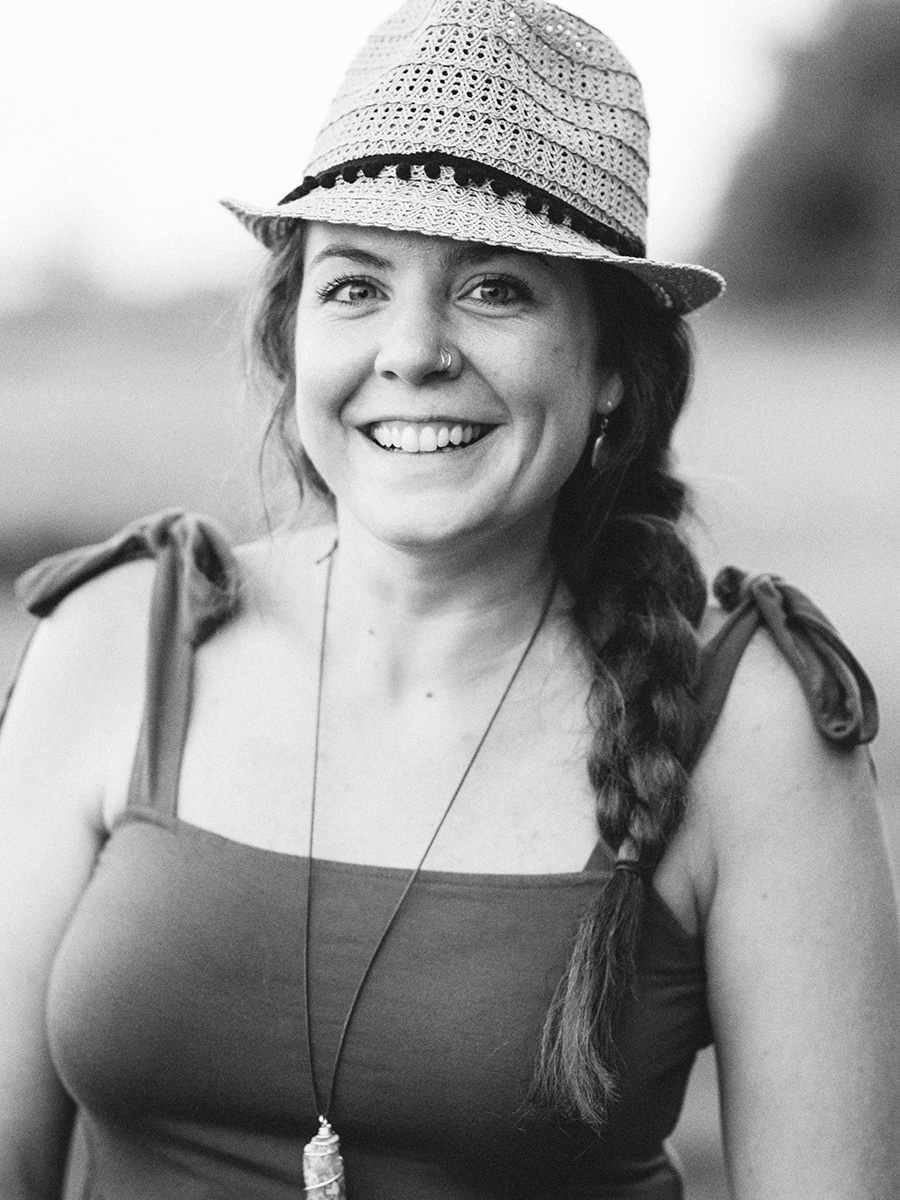 CLIENT RELATIONS MANAGER & MARKETING STRATEGIST
Hannah is excited about listening to goals and letting people know that she can and will make them a reality.
Hannah knows that we can often get caught up in the mundanity of day-to-day life, but creativity is a way to break that cycle. In her work as a Marketing Strategist, Hannah brings that enthusiasm to her conversations with the people she works with. As Hannah puts it, "I want them to feel heard in their vision and met in their drive."
Perhaps surprisingly, Hannah views marketing as being largely comprised of listening. She listens to what people want to communicate, and she helps people listen to their audience so that they can better communicate with them. It's like the circle of life, but for listening. Ultimately, by the end of a project, she wants people to feel confident and capable of implementing their brand in sustained marketing.
Outside of her time at Anna Montgomery & Co, Hannah is a voracious reader—one year she finished 182! She also enjoys writing, and is currently working on a memoir which she hopes to have published in the next few years.
HANNAH@ANNAMONTGOMERY.CO
SOCIAL MEDIA MANAGER
Abigail Richardson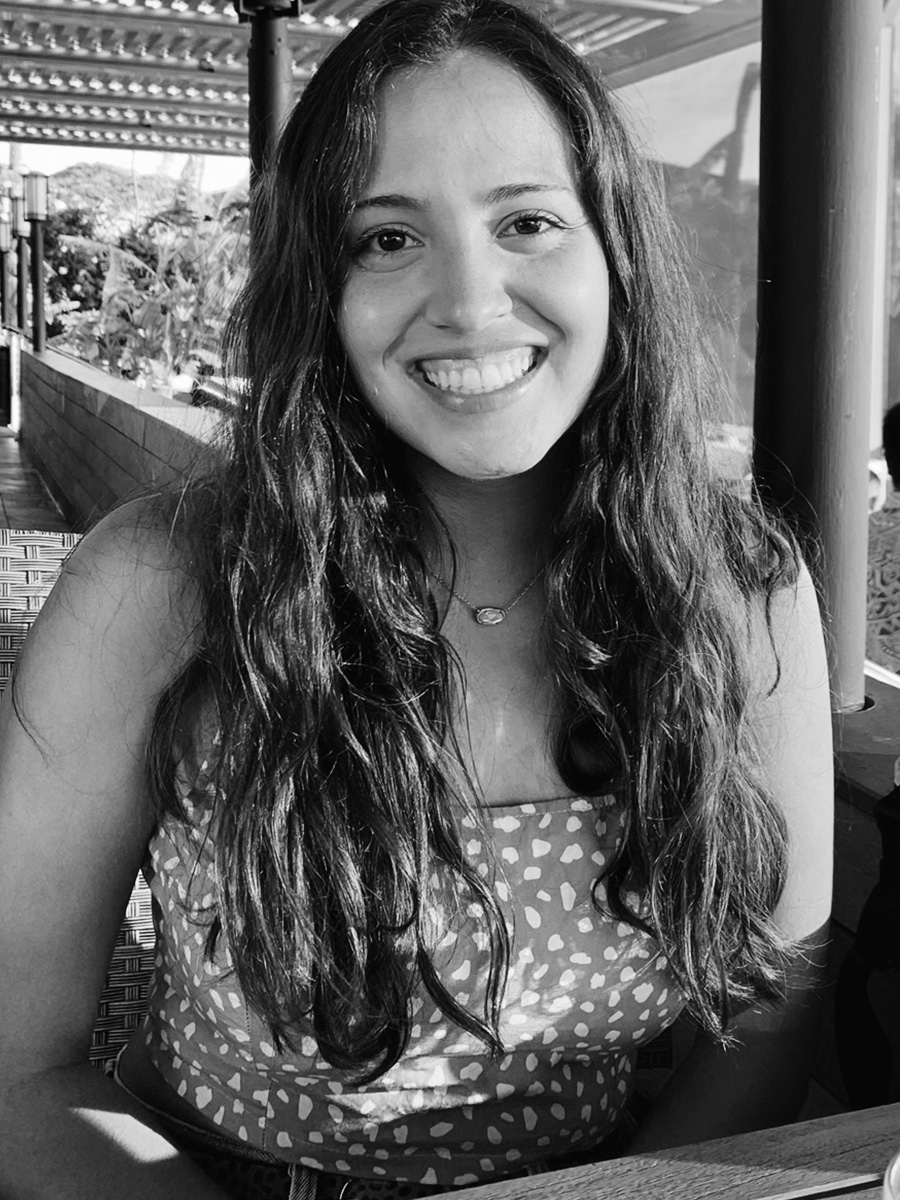 SOCIAL MEDIA MANAGER
Abigail views herself as the team's resident coach. She enjoys helping people understand how to put their brand to work through effective social media strategies.
As the social media manager for the Anna Montgomery & Co team, Abigail occupies a unique role in how she helps real people reach real people. Social media can often feel distant or disingenuous, but Abigail works to ensure that people feel confident in implementing their brand honestly. In her own words, "I want them to feel empowered to implement the resources we have equipped them with while simultaneously knowing they can ask us any questions along the way."
Abigail views her role as very collaborative, and she makes it a point to be both fun and professional so that social media doesn't feel daunting. Likewise, she wants people to know that effective social media use can itself be a creative act. By thinking outside the box and encouraging others to do the same, she knows that any project can embody a creative vision in exciting and unexpected ways. 
Next time you have a conversation with Abigail, ask her about her love for cats or her secret skill—woodworking and refinishing!   
ABIGAIL@ANNAMONTGOMERY.CO
SOCIAL MEDIA INTERN
Emma Smith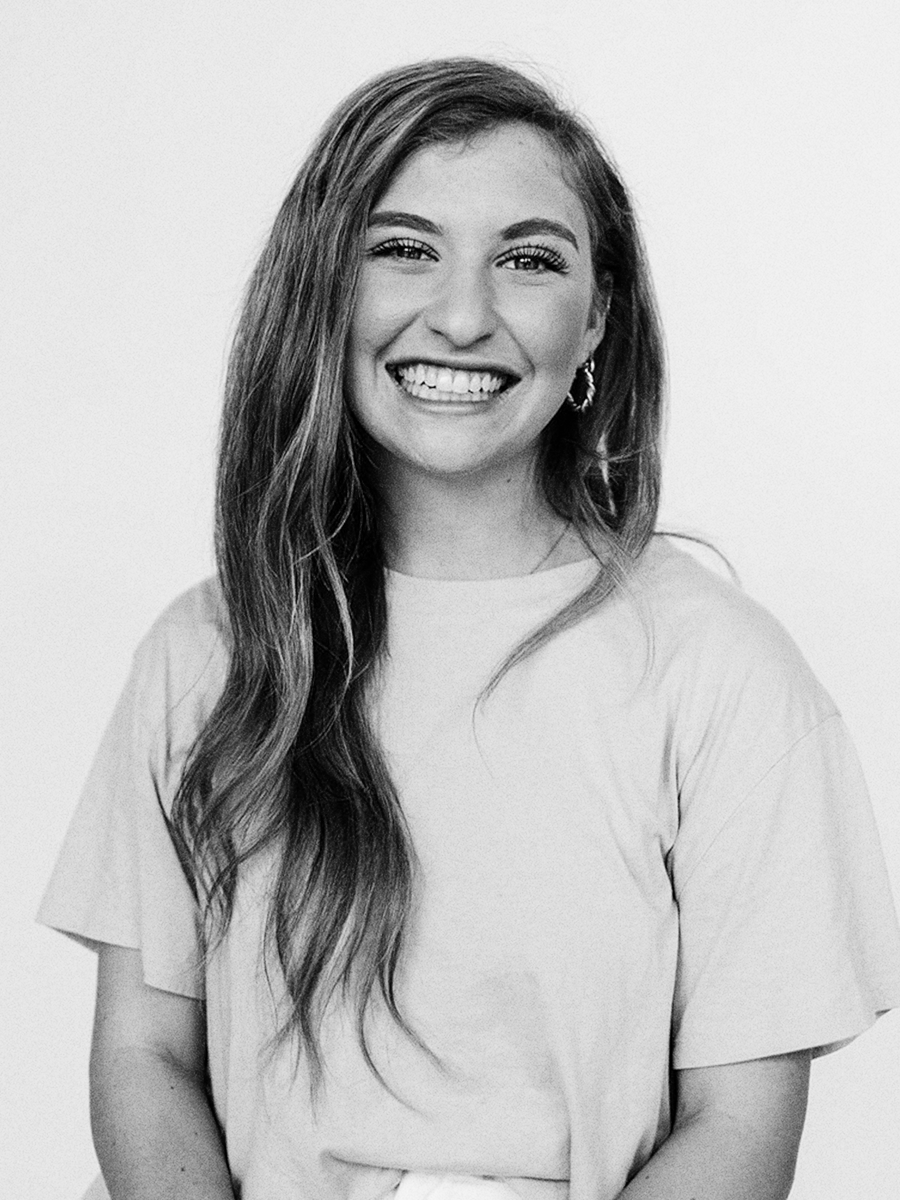 SOCIAL MEDIA INTERN
As our Social Media Intern, Emma is at the forefront of our mission to build trust by communicating the Anna Montgomery & Co vision with honesty and joy. She strives to add a personal touch to everything she does because her work is relational. As she puts it, "You can't know someone without first spending time with them!" At the heart of her mindset is a passion for creativity, and she enjoys navigating the ever-shifting challenge of creating content that connects. She hopes that her excitement will be felt and shared by the people she works with, and she wants them to know that they are heard and equipped to implement their own creative visions, regardless of what they are. Ultimately, though, she believes that social media is more than the sum of its parts, and she strives to ensure that the platform always highlights relationships instead of distracts from them. In her spare time, you can try to catch her searching for the perfect bagel in NYC, but she also runs half-marathons, so good luck.
EMMA@ANNAMONTGOMERY.CO
CONTENT STRATEGIST
Amelia Gray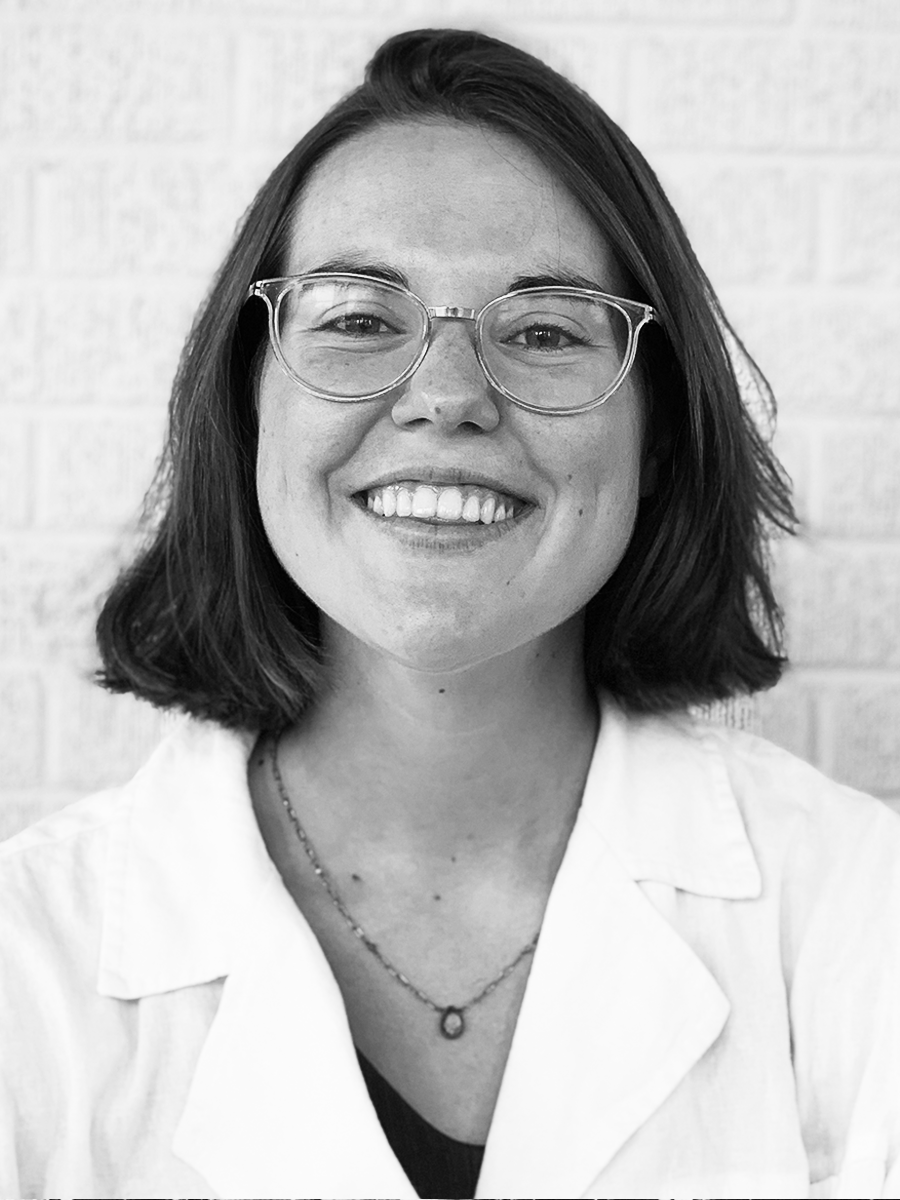 CONTENT STRATEGIST
Amelia loves connecting with people through language.
As a content strategist for the Anna Montgomery & Co team, she is always looking for ways to to find the right word. As she puts it, "It's less about the specifics—blog posts, emails, promotional writing, etc.—and more about making our mission accessible to our clients and partnering with them to do the same for theirs." It's easy to get caught up in the novelty of creating something new, but Amelia has a unique proclivity for revisiting her work and digging deeper to find something even more creative—a skill that she loves sharing with people she writes for as she shows them her step-by-step writing process. In doing so, she hopes that people can begin to view creativity as accessible and recognize their own potential.
Amelia's creativity isn't limited to her work— in her spare time, she enjoys birdwatching, and she's working on developing her Spanish and affinity for country music.
amelia@annamontgomery.co
GRAPHIC DESIGN INTERN
Alysea Wong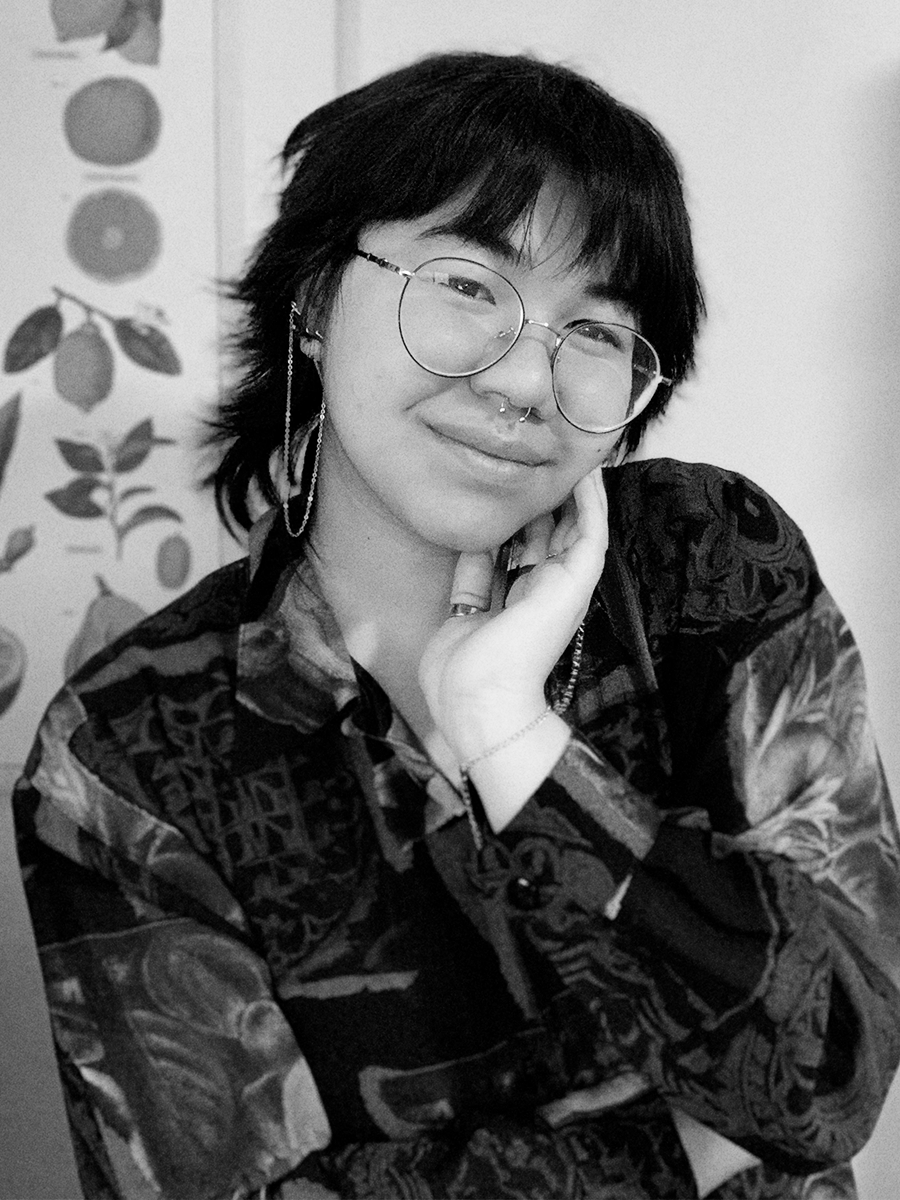 GRAPHIC DESIGN INTERN
As the Graphic Design Intern, Alysea is here to help people translate their values into a vision, ensuring a personal touch at each step of the way. She loves collaborating with people and brainstorming about how to take design in new directions, which she views as a process of listening, learning, and responding. This makes Alysea's design process uniquely social, and there's a reason for it. In her own words, "I am a lover of beauty, and enjoy creating that same beauty to share with others." She's a great addition to the Anna Montgomery & Co team, and she wants to use her skills to amplify the message of everyone she collaborates with. She explains, "After meeting with me, I hope clients will feel like their institution has been truly heard by someone. I hope they feel seen in their history, values, and how they want to impact the world." Even when she isn't working, Alysea's creativity is active and extends well beyond graphic design—She is also a skilled stained glass artist, and she has crocheted several items in her wardrobe.
ALYSEA@ANNAMONTGOMERY.CO
SPECIAL PROJECTS DESIGN INTERN
SPECIAL PROJECTS DESIGN INTERN
Vanessa Perez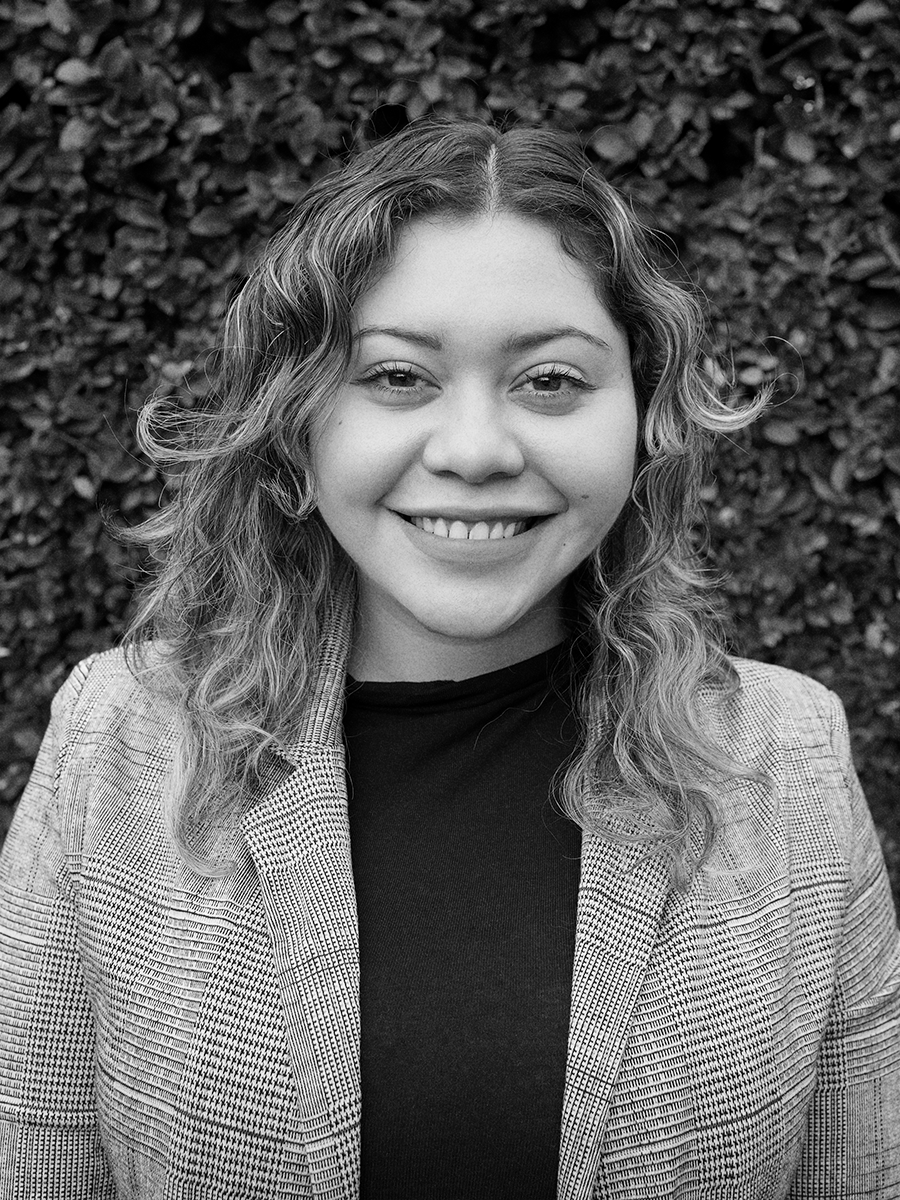 SPECIAL PROJECTS DESIGN INTERN
Vanessa is Anna Montgomery & Co's Special Project Design Intern, which is a fancy way of saying that she ensures that our clients have updated content and fresh design for ongoing projects. Essentially, she uses design to help makes sure that our long-term relationships stay productive and positive. Vanessa views these creative partnerships as sites for exploring the world of possibilities, and she hopes clients will too. She explains, "By being creative, I am granted the opportunity to develop designs from anything. A blank page can soon be filled with content that communicates values or promotes a message." More importantly, she wants creativity to be a way to promote joy in the world. For anybody working with Vanessa, they can rest assured that her mindset and approach will help them stay relevant to their audience while also reflecting the integrity of their core vision. When she isn't working, she is often spending time with her three cats— Viserion, Nymeria and Ghost. Yes, they are named after Game of Thrones characters.
VANESSA@ANNAMONTGOMERY.CO
CONTENT DEVELOPMENT INTERN
CONTENT DEVELOPMENT INTERN
Ella Contival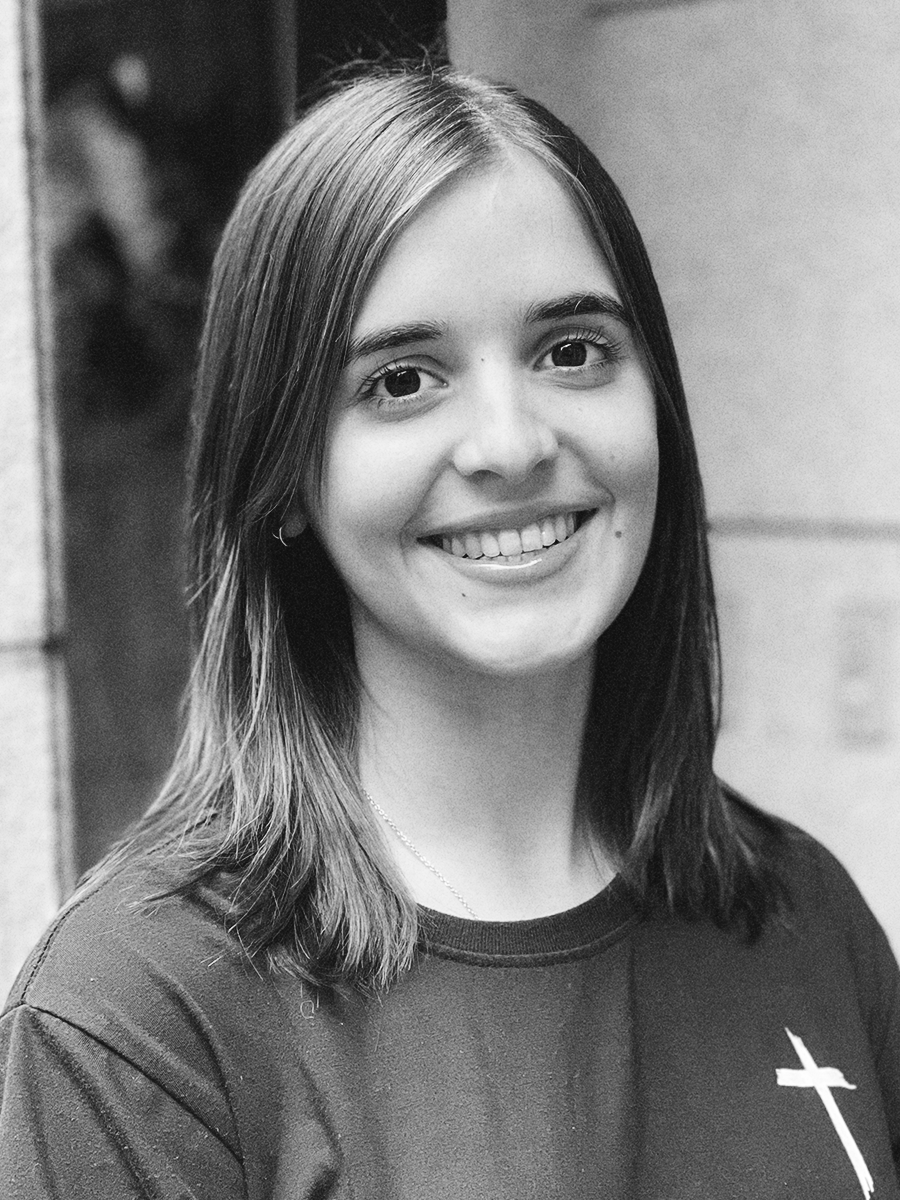 CONTENT DEVELOPMENT INTERN
As our Content Development Intern, Ella views her job as primarily one of listening well—whether it is with clients or other team members, her work is defined by intentionally making sure people are heard and reflecting it in her writing. In her words, "I recognize that behind every company, every website, or every project, there are real people who have a heart for something important." Ella helps people bring their vision to fruition, and she enjoys the creativity that requires, whether it's a matter of learning about new topics and communities or writing in a stylistic voice that honors people's goals. She wants clients to know she participates in their joy as they develop ideas together, and she hopes they leave with a clearer sense of their mission and purpose. Outside of her work here, Ella likes playing soccer or writing short stories and poetry. She is also our first international team member! She lives in Taiwan, where she was born and raised, and her long-term goal is missions work in women's healthcare.
ELLA@ANNAMONTGOMERY.CO
Ready?
Want to learn more & connect with us? Reach out so we can get started!